Published 08-11-23
Submitted by Franklin Templeton
Little could anyone predict that an idea scribbled on a napkin would develop into a global Franklin Templeton program, helping to develop young talent in the investment industry for 40 years and running.
"Congratulations to all involved on this milestone—the Futures Program has stood the test of time," said Charlie Johnson, former Chairman and CEO of Franklin Templeton, who had the original idea for the program while on a flight. "I've enjoyed watching it expand and adapt over the years, always with the goal of finding strong new talent to inspire innovation across the company and giving people the opportunity to learn from the ground up."
The Management Training Program, as it was first called, launched in San Mateo, CA in 1983 as a leadership development program and pipeline of talent into a wide variety of departments. Over the past four decades, the program has evolved to meet the changing needs of the business. Now called the Futures Program, it continues to match diverse and highly skilled early-career talent with high-growth areas of the company.
"As a people business, we consider attracting and retaining the most talented colleagues in the world the key to our success," said Jenny Johnson, President and CEO. "The Futures Program helps us identify strong new employees, most right out of college, provide exposure to different areas of our company and find the right job that fits Futures Associates' skills and career aspirations."
Over the course of two years, Futures Associates (FAs) complete six four-month rotations in different areas of the business. The first year builds the foundation for FAs, learning about Franklin Templeton's business, culture and values while being exposed to product and client-focused areas of the business. The second year prepares FAs for placement, building stronger relationships and shaping their learning path to align with career goals.
Fifteen FAs joined the firm this year, bringing a variety of experiences, background and perspectives. The 2023 incoming US class attended a special 40th anniversary celebration in San Mateo as part of their orientation. This year also marked the return of the program to the UK for the first time since 2008.
Participants from Inaugural 1983 Class Share Their Memories
The Management Training Program class of 1983 had about a dozen Management Trainees (MTs), half hired from within the firm and half from outside. Two members of this first class are still with Franklin Templeton: Penny Alexander, Chief Human Resources Officer, and Tom Runkel, VP, Portfolio Strategies, Multi-Sector Separately Managed Accounts. Here, they share their experiences.
What do you remember from your first day in the program?
Penny: I started at Franklin in November 1982 in shareholder services. I was thrilled to join the Management Training Program because it marked a new chapter for my career. The first day we all met in a conference room. It was extremely exciting, and a little angst filled, too, because this was Charlie Johnson's brainchild. My first rotation was in sales and marketing, which was a big "wow" moment for me.
Tom: I was one of several recent college grads who were internal hires into the Management Training Program. I was working in the order room processing fund transactions from the wire houses. The order room essentially became my first rotation. I was excited to be accepted into the program, and I was looking forward to my journey as an MT at Franklin Templeton.
What lessons from the Management Training Program do you still use today?
Penny: Those were formative years. What has gone with me throughout my career is the openness to learn and taking advantage of the new opportunities presented to you. You meet people in all your rotations, and you get to build your network and your brand across the organization. That helped me build my career.
Tom: If I narrowed it to the most important, I would say teamwork and building relationships across the company. We all came from different backgrounds and interests in my MT class, but we formed a bond as a team even though we worked in different departments during our rotations. That bond helped our growth as we all forged our own paths at Franklin Templeton.
What advice would you give to a current FA?
Penny: Take full advantage of the opportunities you have. Learn about the functions you're in and observe the leadership and your colleagues. Be open. You may come into the program with an idea of what you want to do, but you may get exposure to a different department that sparks a new interest. Recognize that you have a chance to build your brand as you rotate and to decide what your story will be. In doing so, you can also build your career.
Tom: Don't be too focused on where you want to end up. Instead, enjoy the experience as you rotate through the departments. Along the way, you'll learn how the groups within Franklin Templeton interact and how they all play an important role in delivering positive experiences and outcomes to our clients. More importantly, the relationships and friendships you build as an FA will make your experience even more enjoyable.
Current and Former FAs Share Benefits of the Program
Brock Wilkins, Futures Associate, Mutual Series Research, New York
Class of 2022
The main benefit of the Futures Program is exploration. Having the opportunity to have marketable work experience within a large variety of sectors in finance is extremely valuable. A side benefit is meeting and working with so many great people in the industry. Everyone is willing to guide, help and push you further in your career, which is much appreciated in this fast-paced, highly intensive industry.
Mike Reed, VP, Digital Assets Strategic Partnerships, Chicago
Class of 2000
Easily the best thing about being part of the program was that it afforded me the chance to try a bunch of career paths while working at the same firm. Instead of spending years getting hired for jobs and finding out they weren't for me, I rotated through four groups before finding my passion and landing in a role that really played to my strengths and interests.
Marcus Wong, Futures Associate, Australia Fixed Income, Hong Kong
Class of 2022
The main benefits of the Futures Program are the opportunities to explore our passions, areas of interest and build new relationships. FAs can enhance their perspectives and acquire a variety of experiences from different departments to build their knowledge within the investment management industry before placing with a team that interests them.
Lexi Perry, Portfolio Associate, Data Science and Digital Lending Strategies, San Mateo
Class of 2021
The Futures Program allowed me to gain an in-depth understanding of our differentiated product suite at Franklin Templeton, all while obtaining the exposure of working in diverse business functions across the organization and acquiring the transferrable skills that result from these experiences.
Thanks to the outstanding mentorship I was given during my time in the program, I was able to network across the organization to spearhead my own understanding of Franklin Templeton and the opportunities that lie ahead for my own career, all while creating lasting connections that still benefit me in my current role.
Futures Program Fun Facts
175+ program alumni still work at Franklin Templeton.
11 current and 15 incoming FAs in 2023.
121 associates in 1998, the largest class.
About Franklin Templeton 
Franklin Resources, Inc. [NYSE:BEN] is a global investment management organization with subsidiaries operating as Franklin Templeton and serving clients in over 150 countries. Franklin Templeton's mission is to help clients achieve better outcomes through investment management expertise, wealth management and technology solutions. Through its specialist investment managers, the company offers specialization on a global scale, bringing extensive capabilities in fixed income, equity, alternatives and multi-asset solutions. With more than 1,300 investment professionals, and offices in major financial markets around the world, the California-based company has over 75 years of investment experience and over $1.4 trillion in assets under management as of June 30, 2023. For more information, please visit franklintempleton.com and follow us on LinkedIn, Twitter and Facebook.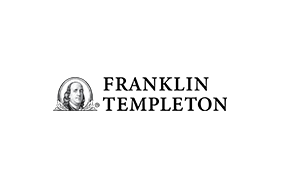 Franklin Templeton