Published 08-10-23
Submitted by Rockwell Automation
Nearly every manufacturing facility uses compressed air. And all share the challenge of keeping compressed air systems running efficiently and reliably.
Depending on the industry (e.g., automotive, consumer goods, mining, etc.), the compressed air system accounts for 10-50% of a plant's energy usage and is as essential to uptime as electricity. But compressors are inherently inefficient.
Rockwell Automation (NYSE:ROK) and CaseiZ, a global leader in compressed air solutions, worked together to create a solution to find efficiency gains in compressors, often a hidden source of inefficiency. CaseiZ, an original equipment manufacturer (OEM), relies on a Rockwell platform to modernize and integrate obsolete systems. In many cases, these improvements can uncover potential energy savings from 25-50%.
CaseiZ developed AirView Cloud, a monitoring system based on the ThingWorx IIoT platform, connects disparate devices, applications, and data streams to enable secure access to industrial operations data.
"The ThingWorx platform is changing two things," said Allen King, Jr., manager of operations, CaseiZ. "First, it improves customer visibility into their system. And second, it massively accelerates our efficiency in customer support."
Learn more about how companies are uncovering potential energy savings and maintaining maximum efficiency in their compressed air systems.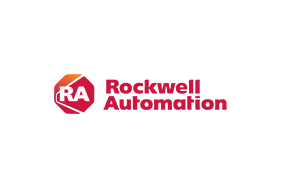 Rockwell Automation
Rockwell Automation
Rockwell Automation, Inc. (NYSE: ROK), is a global leader in industrial automation and digital transformation. We connect the imaginations of people with the potential of technology to expand what is humanly possible, making the world more productive and more sustainable. Headquartered in Milwaukee, Wisconsin, Rockwell Automation employs approximately 28,000 problem solvers dedicated to our customers in more than 100 countries. To learn more about how we are bringing the Connected Enterprise to life across industrial enterprises, visit www.rockwellautomation.com.
More from Rockwell Automation