Published 08-10-23
Submitted by AMD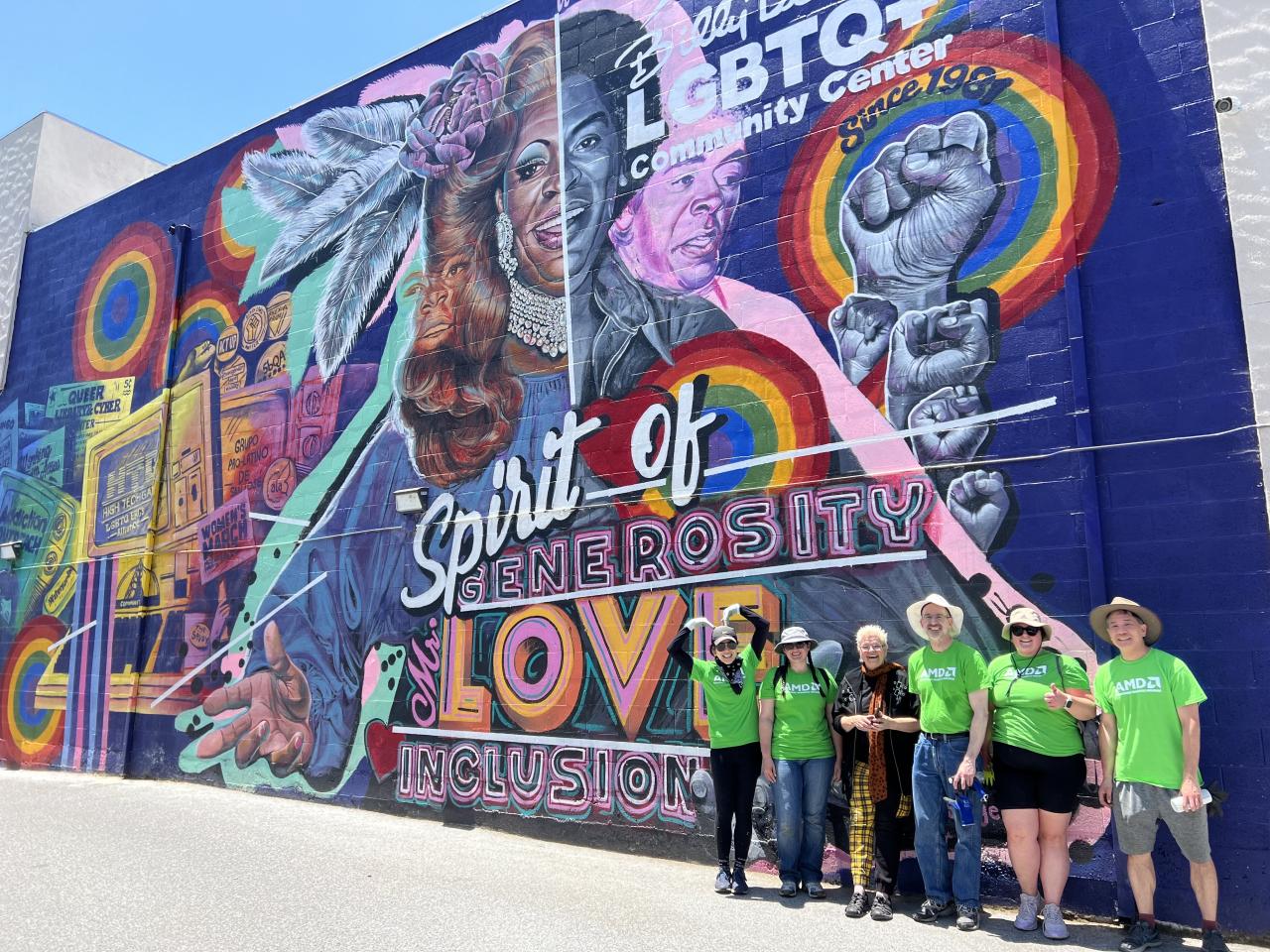 June 2023 was a vibrant celebration of LGBTQ+ acceptance at AMD, filled with a diverse range of activities organized by the AMD Pride Employee Resource Group. Across AMD sites in North America, Ireland, and in the United Kingdom, the Pride Flag was raised, and AMD executives spoke about our company's commitment to ensuring LGBTQ+ equality and inclusivity. Globally, AMDers joined volunteer opportunities, participated in intersectional discussions, networked and hosted streaming events on the AMDTwitch channel, eager to make a positive impact.
Our largest flag-raising ceremonies were held in Austin, Texas and San Jose, California. In Austin, Suzanne Plummer, corporate vice president and Pride executive sponsor, and Alexandria Thomas, product development engineer and Austin Pride lead, spoke about the importance of inclusivity and the emphasis AMD places on providing a safe and healthy work environment for those within the LGBTQ+ community at AMD. In Silicon Valley, Senior Vice President and Pride C-Suite sponsor, Ruth Cotter, spoke about creating an inclusive place where everyone can bring their whole selves to work.
Content creators from the AMD Red Team, a community of PC builders, gamers and AMD fans, took over the AMD Twitch channel and participated in social videos celebrating Pride month. They hosted 18 streams where they entertained the AMD community for more than 60 hours while playing games, hosting conversations about the meaning of Pride month and where they find support and offering giveaways.
Giving back was also top of mind for Pride Month. Partnering with peers at fellow semiconductor company Silicon Labs, the companies' employees in Austin helped build a home for a family in need through the non-profit organization Habitat for Humanity. This event showcased eagerness and motivation to give back to the community. In Silicon Valley, several AMD Pride ERG members weeded, swept, cleaned-up trash and performed overall beautification of an entire parking lot area of the Billy De Frank LGBTQ+ Community Center. Afterward, the center reflected a more welcoming look to match its reputation.
In honor of Pride Month and Juneteenth, the Advancing Black Leadership & Experience (aBLe) and Pride ERGs came together to co-host a live and virtual event that focused on the connections between our social identities and broadening the representation of underrepresented groups in the technology industry. Award-winning Information Technology business leader Gina Tomlinson, founder and CTO of T5 Solutions Technology Consulting Services, discussed how your authentic self can be your competitive advantage. Gina shared her personal journey and how leaning into her authentic self helps her advance across her personal and professional roles, and she provided insight into how we all can benefit from allowing ourselves to be "vulnerable and open-hearted." Gina's keynote followed an engaging Q&A session with live questions from audience members at AMD locations in San Jose, Austin, Markham, Ontario, Canada and Boxborough, Massachusetts.
Gina's closing remarks for the event echo an important message that speaks to the entire month of celebrations: "being able to be authentic, being able to be open and live your true self really will free all of us."
For more information on AMD Diversity, Belonging and Inclusion program and initiatives, please visit: https://www.amd.com/en/corporate/corporate-responsibility/diversity-belonging-inclusion.html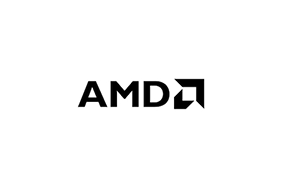 AMD
AMD
About AMD
For more than 50 years AMD has driven innovation in high-performance computing, graphics and visualization technologies. Billions of people, leading Fortune 500 businesses and cutting-edge scientific research institutions around the world rely on AMD technology daily to improve how they live, work and play. AMD employees are focused on building leadership high-performance and adaptive products that push the boundaries of what is possible. For more information about how AMD is enabling today and inspiring tomorrow, visit the AMD (NASDAQ: AMD) website, blog, LinkedIn and Twitter pages.
More from AMD