Published 08-09-23
Submitted by Las Vegas Sands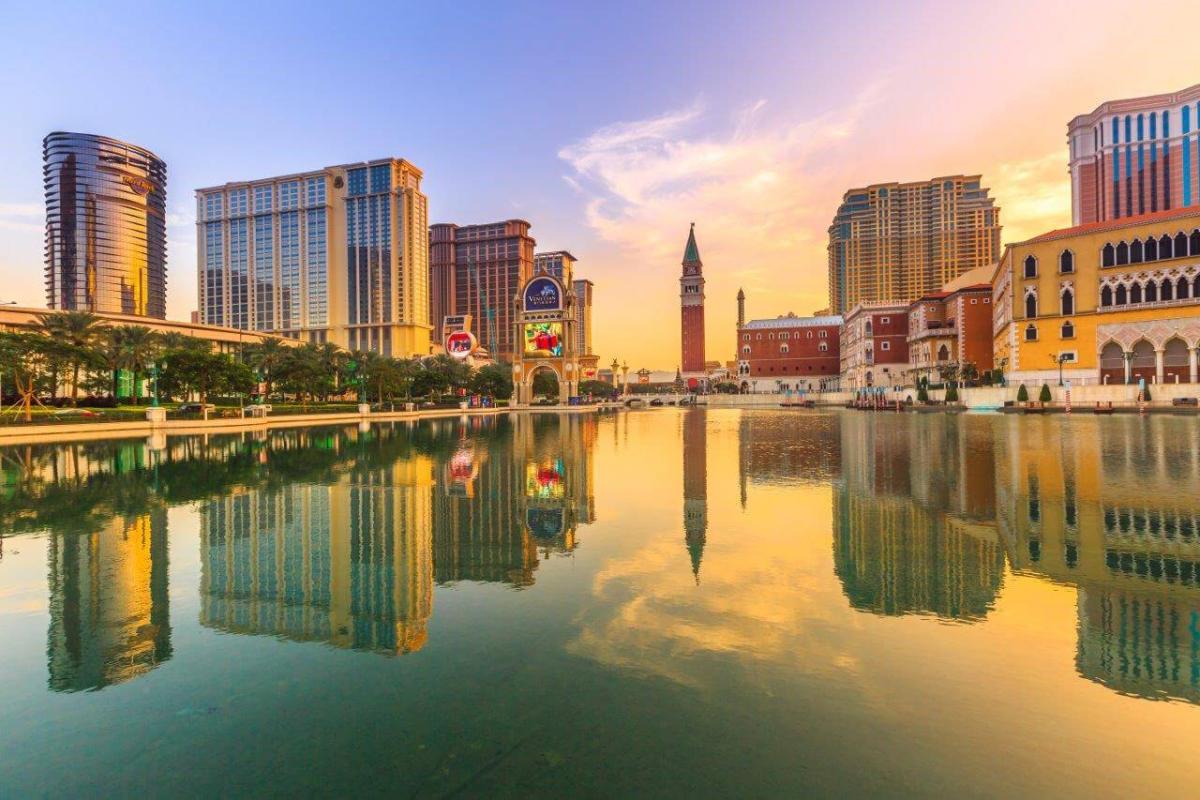 Published by Las Vegas Sands on April 4, 2023
Las Vegas Sands (NYSE: LVS) has released its latest environmental, social and governance (ESG) report outlining the company's 2022 progress on the corporate responsibility ambitions and priorities established for its 2021-2025 reporting period.
Targeted for achievement by 2025, Sands' performance on its ambitions in the People, Communities and Planet pillars of its corporate responsibility program through 2022 included:
People – Aiming toward its 2025 target to invest $200 million in workforce development initiatives to advance Team Members and local talent in the hospitality industry, Sands invested $56 million in 2022 and $113 million since 2021. Funding has supported core initiatives such as the Sands Academy Team Member training and development program and the Sands China F.I.T. (financial support, invitational matching, and training and development) program for small and medium enterprises, as well as other regional workforce development initiatives.
Communities – In 2022, Sands exceeded its 2025 goal of contributing 150,000 Team Member volunteer hours to support local communities with 192,330 volunteer hours provided to date. Extensive Team Member volunteer support for pandemic-related initiatives in Macao, such as community testing and vaccinations, propelled accomplishment of this ambition in just two years. Sands plans to set a new 2025 target this year, which will be presented in the 2023 ESG Report.
Planet – Greenhouse gas emissions remained significantly below the 2018 baseline for Sands' 2025 emissions reduction goal of 17.5%, achieving a 50% reduction in 2022. While the pandemic continued to impact property visitation, the company has pursued a number of emissions reduction projects to ensure it remains on track to meet the target in 2025 as business is expected to rebound, increasing energy consumption. In 2022, Sands properties installed controls to reduce energy use while guests are away in 3,300 hotel rooms and are replacing hard-to-convert incandescent and fluorescent lighting to LED solutions. The company purchased 151,000 megawatt hours of renewable energy certificates and generated 235 megawatt hours from solar plants. Sands properties also worked on transitioning their fleets to electric vehicles and installed additional electric charging stations for Team Members.
"We set targets that push the company to achieve tangible results, and the work we have outlined toward these ambitions has put us on a solid track to reach our goals," Katarina Tesarova, senior vice president and chief sustainability officer, said. "Beyond these three primary ambitions, we have a full range of core priorities under our People, Communities and Planet pillars that have also produced significant impact and are summarized in the report."
Underscoring Sands' performance in 2022, the company was again recognized on the Dow Jones Sustainability Indices (DJSI) for World and North America, and Sands China was named to the DJSI World Index for the first time, along with a repeat appearance on the DJSI Asia Pacific Index. In addition, Sands was also recognized by Newsweek as one of America's Most Responsible Companies and listed as one of the Drucker Institute's 250 best-managed publicly traded companies, the only company in the gaming industry to be included in this top-tier group.
To read the full 2022 Sands ESG Report, click here.
About Sands (NYSE: LVS)
Sands is the world's preeminent developer and operator of world-class integrated resorts. Our iconic properties drive valuable leisure and business tourism and deliver significant economic benefits, sustained job creation, financial opportunities for local businesses and community investment to help make our host regions ideal places to live, work and visit.
Sands' portfolio of properties includes Marina Bay Sands in Singapore and The Venetian Macao, The Plaza and Four Seasons Hotel Macao, The Londoner Macao, The Parisian Macao and Sands Macao in Macao SAR, China, through majority ownership in Sands China Ltd.
Sands is dedicated to being a leader in corporate responsibility, anchored by the core tenets of serving people, planet and communities. Our ESG leadership has led to inclusion on the Dow Jones Sustainability Indices for World and North America. To learn more, visit www.sands.com.
Contacts:
Kristin Koca
Sands
702.923.9142

Las Vegas Sands
Las Vegas Sands
Las Vegas Sands Corp. (NYSE: LVS) is the world's pre-eminent developer and operator of world-class Integrated Resorts that feature luxury hotels; best-in-class gaming; retail; dining and entertainment; Meetings, Incentives, Convention and Exhibition (MICE) facilities; and many other leisure and business amenities.  We pioneered the MICE-driven Integrated Resort, a unique, industry-leading and extremely successful model that serves both the leisure and business tourism markets.
Our properties include The Venetian and The Palazzo resorts and Sands Expo in Las Vegas, Sands Bethlehem in Eastern Pennsylvania, and the iconic Marina Bay Sands in Singapore. Through majority ownership in Sands China Ltd., LVS owns a portfolio of properties on the Cotai Strip in Macao, including The Venetian Macao, The Plaza and Four Seasons Hotel Macao, Sands Cotai Central and The Parisian Macao, as well as the Sands Macao on the Macao Peninsula.
LVS is dedicated to being a good corporate citizen, anchored by the core tenets of delivering a great working environment for 50,000 team members worldwide, driving impact through its Sands Cares corporate giving and community engagement program and leading innovation with the company's award-winning Sands ECO360 global sustainability program as well as providing leadership for critical social issues through Project Protect, the company's commitment to industry-leading practices that safeguard our patrons, partners, employees and neighbors around the range of issues that are unique to our business including responsible gaming, money laundering and human tra­fficking. To learn more, please visit www.sands.com.
More from Las Vegas Sands