Published 08-08-23
Submitted by Hormel Foods Corporation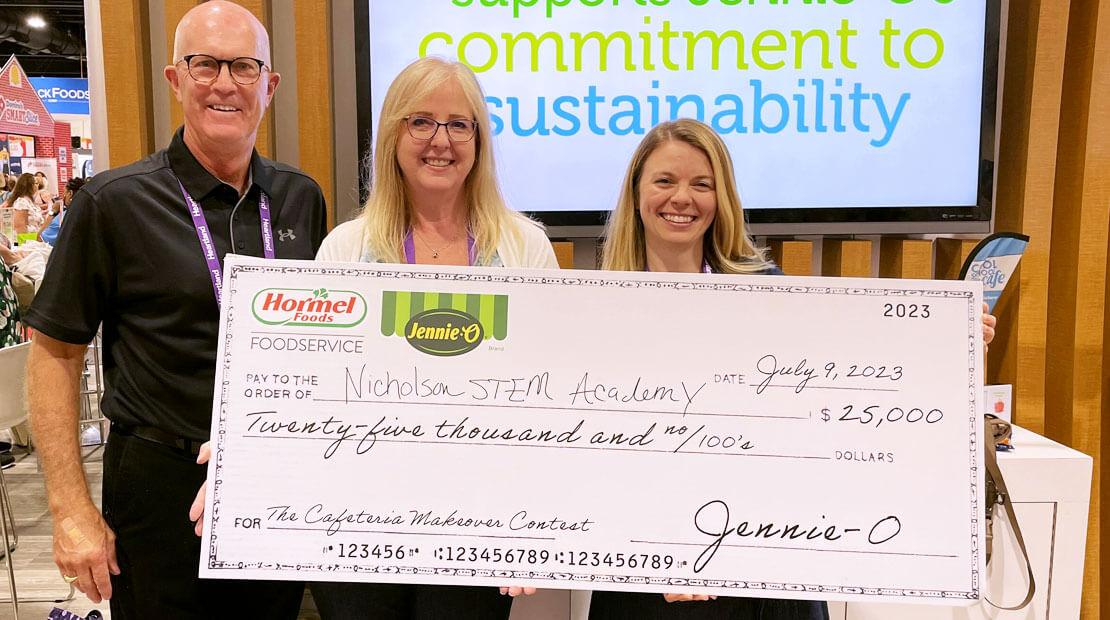 WILLMAR, Minn., August 8, 2023 /CSRwire/ - The makers of the Jennie-O® turkey brand — a category leader and one of the top turkey brands in the United States — announced that it has chosen four U.S. schools as winners of the company's national School Cafeteria Takeover campaign, hosted by the Jennie-O® brand team and esteemed celebrity chef Carla Hall.
The following schools will each receive $25,000 to be used for the purchase of new kitchen equipment and essential supplies:
Nicholson STEM Academy- Chicago Public Schools
Stillwater Middle School- Stillwater Oklahoma Public School District
Kino Jr High School- Mesa Arizona Public School District
Pine Lane Elementary School- Douglas County School District Colorado
The opportunity for a school to win a $25,000 grand prize was a central component of the brand's "School Cafeteria Takeovers" program. Communities nominated their schools by sharing stories about how their cafeteria staff has made a positive impact on both their school and their community.
"We had an incredible time working with Chef Carla this past year to help celebrate the unsung heroes of our schools — the cafeteria staff," said Renee Cool, brand manager at Jennie-O Turkey Store. "And we are so excited to provide an additional $25,000 to these four amazing schools to further help and ease meal-prep for the cafeteria staff as they serve thousands of students across the nation."
Jennie-O® announced its partnership with chef, cookbook author and beloved TV personality Hall in October 2022. As part of this partnership, the Jennie-O team and Hall visited schools across the nation to honor school cafeteria staff by hosting school cafeteria takeovers, during which they cooked Jennie-O® turkey as part of a catered meal for cafeteria workers. The Jennie-O ® brand team also pampered cafeteria workers with massage chairs, baked Hall's Perfect Buttermilk Biscuits for them, and exhibited the gratitude and love of their students with a barrage of flowers and handwritten notes. The campaign kicked off in Knoxville, Tenn., at Blue Grass Elementary School in Oct. 2022, followed by trips to Los Angeles' Panorama High School in Nov. 2022, Houston's Mandarin Immersion Magnet School in Feb. 2023 and Detroit's Central Durfee K-12 school in May.
The Jennie-O® brand team has long been a trusted food partner of K-12 schools, providing more than 5,000 school districts in the U.S. with the largest variety of K-12 turkey products in the country. For more information about Jennie-O® turkey products, including recipes, nutritional information and where to buy, visit JennieO.com.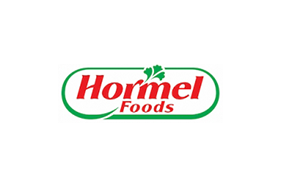 Hormel Foods Corporation
Hormel Foods Corporation
About Hormel Foods – Inspired People. Inspired Food.™
Hormel Foods Corporation, based in Austin, Minn., is a global branded food company with over $9 billion in annual revenue across 75 countries worldwide. Its brands include SKIPPY®, SPAM®, Hormel® Natural Choice®, Applegate®, Justin's®, Wholly Guacamole®, Hormel® Black Label® and more than 30 other beloved brands. The company is a member of the S&P 500 Index and the S&P 500 Dividend Aristocrats, was named one of "The 100 Best Corporate Citizens" by Corporate Responsibility Magazine for the ninth year in a row, and has received numerous other awards and accolades for its corporate responsibility and community service efforts. In 2016, the company celebrated its 125th anniversary and announced its new vision for the future - Inspired People. Inspired Food.™ - focusing on its legacy of innovation. For more information, visit www.hormelfoods.com and https://csr.hormelfoods.com/.
More from Hormel Foods Corporation