Published 08-08-23
Submitted by Yum! Brands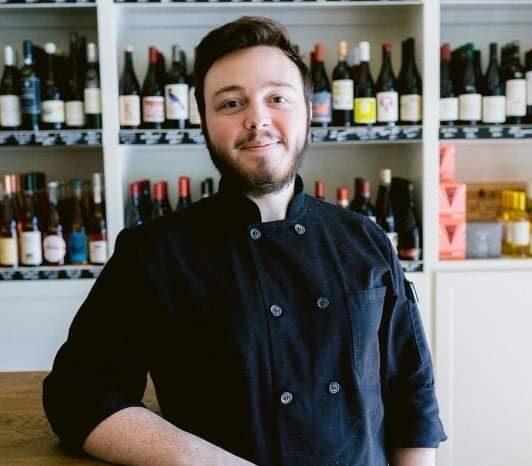 July was National Culinary Arts Month, a time to showcase the amazing people who have helped create the amazing Pizza Hut menu. Although, here at Pizza Hut, LLC,  we know there never needs to be an excuse to celebrate the incredible work the culinary team does year-round.
To learn more about the Culinary Arts and what it takes to be a chef, we sat down with Pizza Hut U.S.' Innovation Chef, Alex Yeatts, to share what a typical day looks like for him, how he finds inspiration, and advice he'd give to someone who is looking to pursue a career in the Culinary Arts.
What makes someone passionate about the Culinary Arts?
"It stems from a love of food – in all forms – and it grows from there. I love experiencing other cultures through food and I'm too curious to want to recreate things in my kitchen that I have seen or eaten. You would be surprised how much history and culture is encapsulated in a dish or ingredients."
What does a typical day look like being the Pizza Hut, LLC Innovation Chef?
"Honestly, it varies a lot – which I love. Some days, I'm exploring things completely new on my own. Some days, I'm working with our amazing partners in marketing or the folks on the food innovation team, improving recipes. On other days, I get to work with supplier chefs to bring new and trending flavors to life. I spend a lot of time in our test kitchen, not a desk, and I wouldn't have it any other way."
What is the best part about working on this team?
"The support of all my coworkers! I have worked a lot of difficult jobs in my life, and I have learned the value of people who support you, fight for you, and lift you through difficult or stressful times. They are the ones that can make a tough day feel like the easiest day in the world when they are there for you. I am lucky to have so many people that value me at work."
What product(s) are you most proud of that helped develop?
"As a part of my role, I create the 'gold standard' version of something – which is like the best version of a dish or ingredient. For example, if you were going to describe the best attributes of grilled cheese, what would that be? The gooey, melty cheese? The lightly toasted crust? The golden-brown color? The buttery, toasted bread? Those are the sort of things I help establish for all the things I create. I created the gold standard steak recipe for the cheesesteak pizza and melt. The rest of the team works with the suppliers to replicate it as closely as possible. I also created the recipe for the Pickle Pizza recipe with Nashville Hot Chicken that was launched in NYC for one weekend as a pop-up PR event. That was a lot of fun. Those are just the things that you would have seen so far. The Culinary team is very excited about the Melts platform and how we can leverage trending ingredients and flavors to create recipes customers crave."
Where do you find inspiration for new menu innovations?
"A lot of it revolves around what is new and trending within the pizza industry, or restaurants in general. But I also dig into things I want to see on the menu myself. The Culinary Team has access to a lot of trends, research for flavors, ingredients, pizza styles, and so on. Social media is also a great tool to learn new things.
How does the team determine whether an idea is worth pursuing a test market or national launch?
"It depends on the product. It's easier to get things into a test market and then a national launch. National launches take more time because we want to be very thorough and have things as flushed out as we can. The Culinary and Marketing teams may put something in a test market so that we can learn more and get feedback before launching nationally. Not everything will go into a test market before a national launch. It just depends on how confident the Brand and Franchisees are in the product and strategy."
Is there anything people might be surprised to learn about being on the culinary team?
"You may think as a major quick-service restaurant chain the team puts a lot of limitations or guardrails on us, but we are very open to exploration and putting new things out there. I hope that the culinary team continues to bring new ideas to life so that they can be shared with everyone. Pizza is an amazing platform, and the goal is to have the Pizza Hut® Brand continue to innovate and create delicious pizza that people crave."
What makes you most passionate about your job?
"Creating food that becomes memories for people. Food is one of the most powerful things we have on earth. It brings people together and fuels memories of your childhood or happy times. Brings communities and cultures together. Some people take that for granted. When I cook (especially the food I hold close to my heart), I put a piece of myself in front of people. It may be from a memory in my life, or an obsession over a specific dish or ingredient. But, no matter what, it always has a story behind it. I just want to share those stories."
What advice would you give to someone who is starting a career in culinary?
"Learn as much as you can from the people around you. Everyone has had a different experience in life and has learned things along the way – so take advantage of that. And pay attention to the food. If you pay attention to detail, you will learn a lot about the food you are cooking. Finally, don't be afraid to challenge yourself. If you try new things that are a little outside your com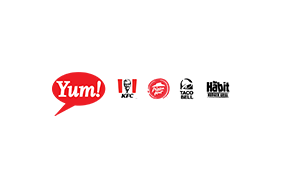 Yum! Brands
Yum! Brands
Yum! Brands, Inc., based in Louisville, Kentucky, has over 54,000 restaurants in more than 155 countries and territories, operating the Company's brands – KFC, Pizza Hut and Taco Bell – global leaders of the chicken, pizza and Mexican-style food categories. The Company's family of brands also includes The Habit Burger Grill, a fast-casual restaurant concept specializing in made-to-order chargrilled burgers, sandwiches and more. Yum! Brands was named to the 2021 Dow Jones Sustainability Index North America and was ranked on Newsweek's list of 2021 America's Most Responsible Companies. In 2022, Yum! Brands was named to 3BL Media's 100 Best Corporate Citizens.
More from Yum! Brands