Published 08-08-23
Submitted by Edison International
By Gabriela Ornelas ENERGIZED by Edison Writer
B-Roll: All in a Day's Work for Nature's Firefighters Footage
It's an early start for some of nature's most efficient and hungry firefighters. Their task? Gobbling up vegetation near Southern California Edison's electrical equipment and power lines. For this hard-working crew of more than 400 firefighting goats, vegetation management comes naturally.
"As you can see, the goats are built for this," said Sarah Hendrix, senior utility arborist with SCE's Vegetation Management team. "Goats are agile animals that can navigate the mountainous terrain and eat all the brush they can in sight, basically 24/7 while they're out here."
Over the next month, the herd will munch and graze through SCE's Transmission and Distribution rights of way at Balsam Forebay, near Fresno County's Shaver Lake. SCE business partner, Chasin Goat Grazing, brings in the farm animals for a roughly 15-acre buffet of nutrient-rich native plant species.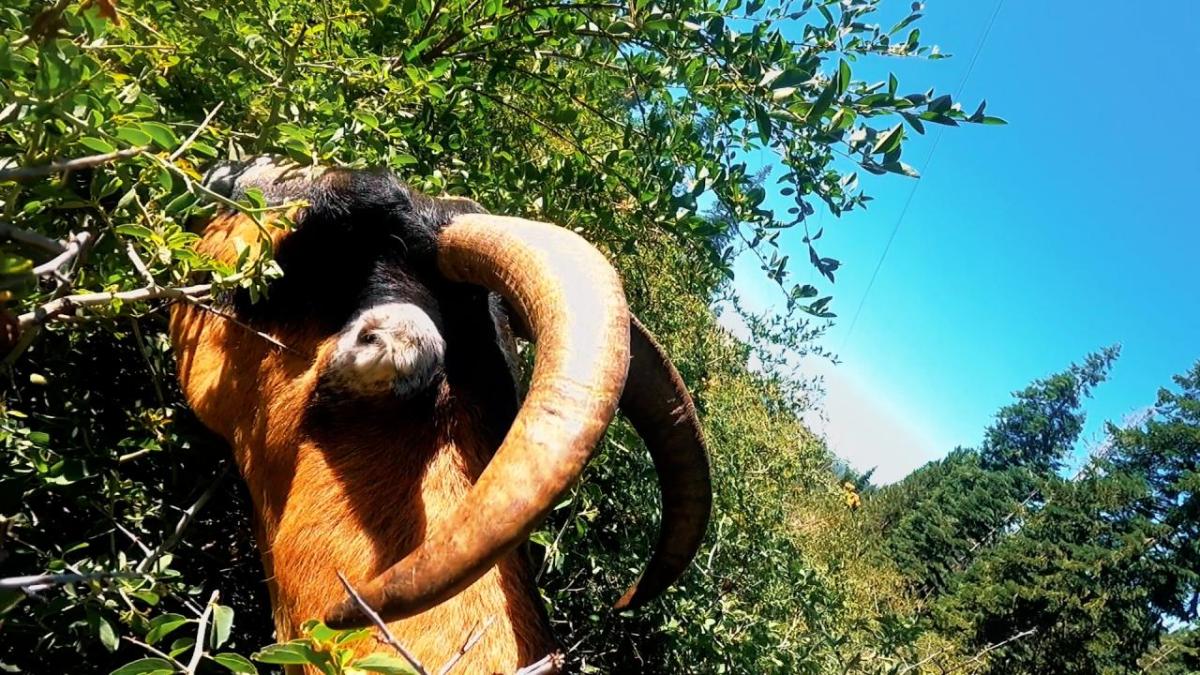 For SCE, it's a critical step toward reducing the wildfire threat in the Sierra Nevada as part of its 2023-2025 Wildfire Mitigation Plan. The goal of the goat grazing program is to create an essential clearance around energized equipment by consuming green and dry vegetation, ultimately reducing the fuel load and threat of wildfires. Now in its third season, the herd is having lasting impacts.
"We have seen significant results using the goats," said Hendrix. "They have a low ground disturbance and reduce the impact on the surrounding environmental sensitivities. In comparison, there are more safety risks associated with mechanical and manual methods, which require humans to carry in equipment and carry out brush while hiking in mountainous areas."
Goats can not only clear brush more quickly, easily and safely in rugged terrain than human arborists, but they also can transform future growth patterns. By consuming nutrient-producing components, the goats can single-handedly reduce vegetation density year after year while encouraging native plant species to flourish at manageable heights.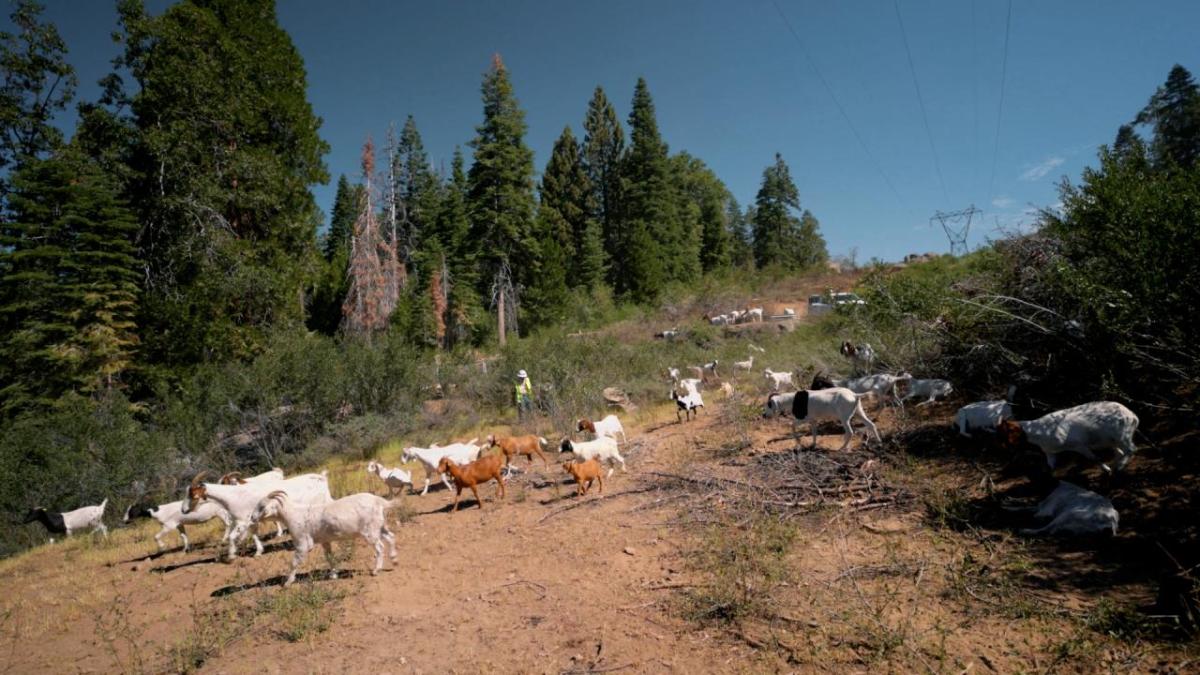 "Vegetation management operations are vital to protect SCE's infrastructure from vegetation and reduce wildfire threats, as we ultimately work to create sustainable rights of way so that we can continue providing reliable power to our customers," Hendrix said.
Throughout the day and night, the goats are left to graze at their own pace between naps and water breaks, all under the watchful eye of guard dogs and herders. As they progress each day, herders gently move the herd to the next acre, where they'll find fresh vegetation to munch. Unbeknownst to the goats, eating their way through breakfast, lunch and dinner is all in a day's work protecting public safety.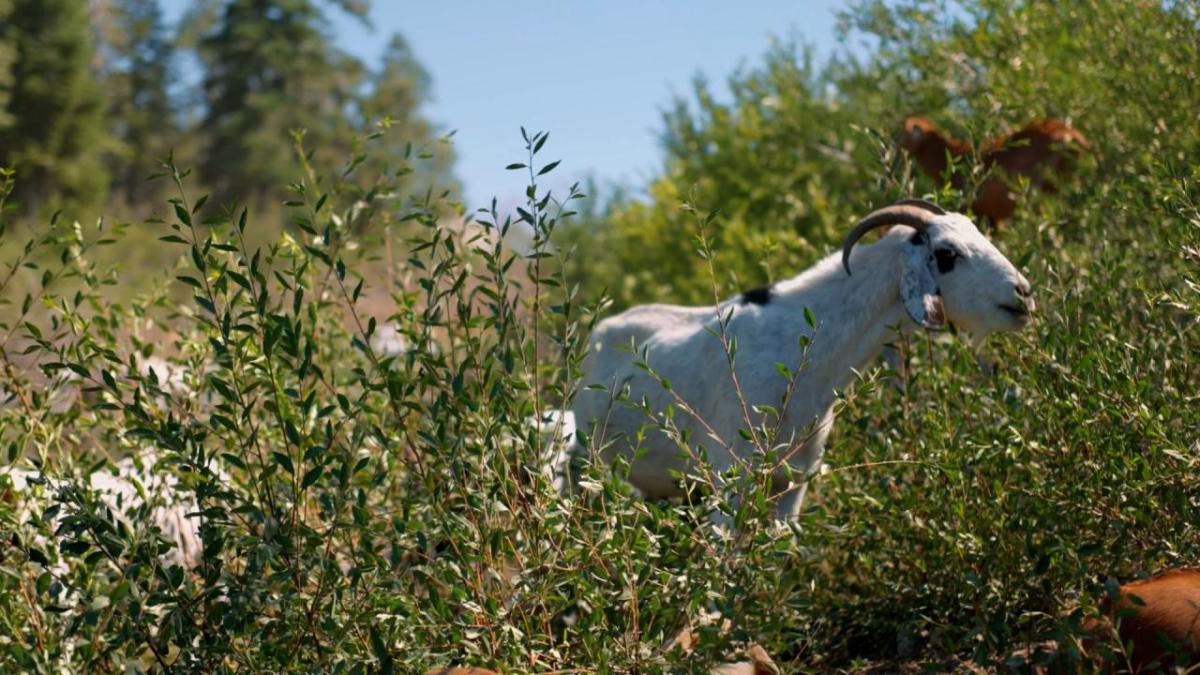 To learn more about SCE's wildfire mitigation efforts, visit edison.com/wildfiresafety.
PHOTO CREDIT: JOSEPH FOULK AND ERNESTO SANCHEZ
VIDEO CREDIT: JOSEPH FOULK AND ERNESTO SANCHEZ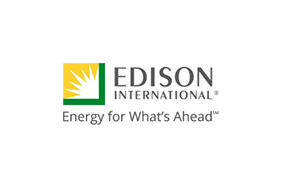 Edison International
Edison International
Edison International (NYSE:EIX), through its subsidiaries, is a generator and distributor of electric power and an investor in energy services and technologies, including renewable energy. Headquartered in Rosemead, Calif., Edison International is the parent company of Southern California Edison, one of the nation's largest electric utilities.
More from Edison International