Published 08-04-23
Submitted by GoDaddy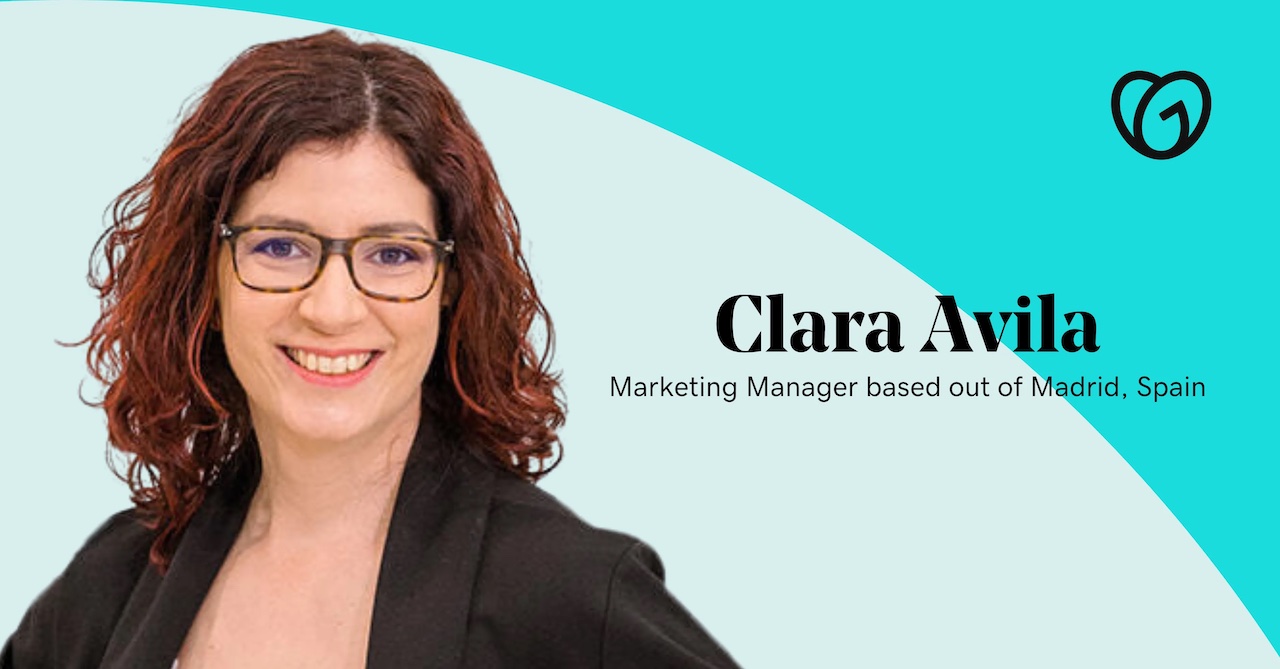 Originally published on GoDaddy Life
Tell us a little bit about yourself and what you currently do at GoDaddy?
I am thrilled to be part of the GoDaddy team as a Marketing Manager, leading the coordination of the Content Center of Excellence RoW+. Over the past four and a half years, I've had the privilege of working with a dynamic and inspiring group of individuals. Being based in Madrid, Spain has provided me with a unique perspective on marketing, and I've also had the opportunity to serve as a Marketing Manager for the Spanish market.
As a Telecommunication Engineer by training, my journey into the realm of content strategy has been both exciting and transformative. I found my true passion in the world of content, as it allows me to bridge the gap between technical intricacies and compelling storytelling. It's an incredibly fulfilling role, where I can effectively communicate the value of our products and services to our clients.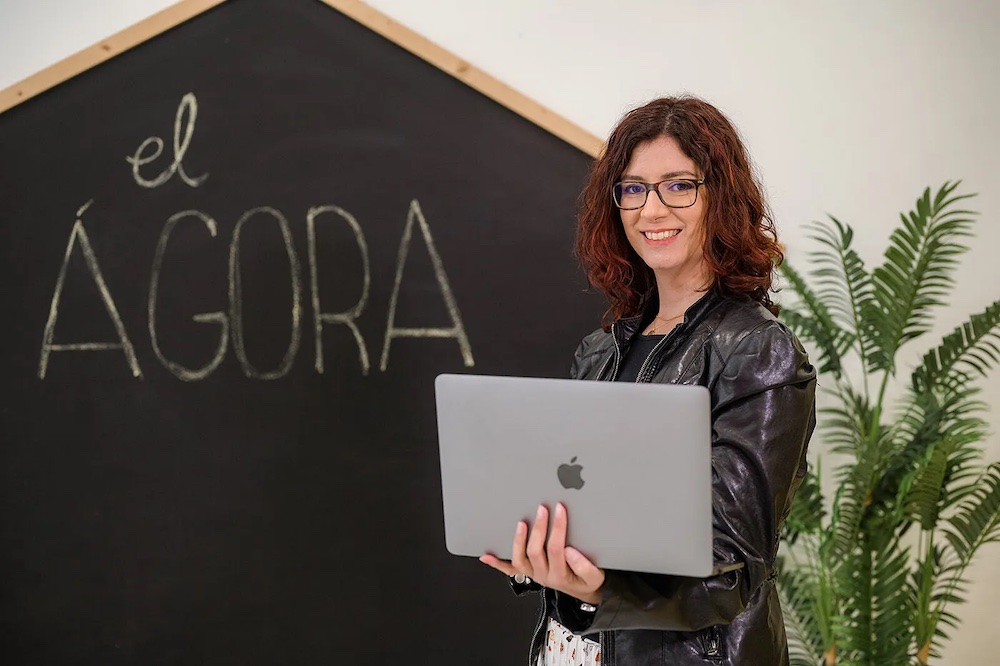 Outside of work, you have a side business called El Agora. Could you share more about it and how it came to be?
El Agora is not just a side business for me; it's a labor of love and a genuine commitment to promoting excellence in content strategy. My passion for content strategy goes beyond the confines of my job at GoDaddy, and I wanted to share this passion with others who aspire to excel in this field. Thus, El Agora was born as an online school where individuals can obtain certification as proficient Content Strategists in Spanish.
What sets El Agora apart is the emphasis on creating a truly interactive and immersive learning experience. In addition to offering free courses, we provide a dedicated conversation space where we invite specialists to share their expertise. This enriches the learning journey, fostering an environment of collaboration and knowledge-sharing.
Moreover, I've deliberately adopted the flipped classroom methodology to ensure that our students actively engage with the material and learn by doing. It's not just about lectures and videos; we focus on interactive online classes, empowering our students to participate actively in their learning process.
How has GoDaddy assisted you in building out your company, El Agora?
I must express my heartfelt gratitude to GoDaddy for being an invaluable partner in building and nurturing El Agora. As an online school, my entire platform relies on GoDaddy's hosting services and seamless domain management. The technical support I've received, especially regarding SSL certificates, has been exceptional, allowing me to provide a secure and trustworthy learning environment for my students.
We also have a Slack channel within GoDaddy, where other employees who are entrepreneurs can communicate. This GoDaddy Slack channel has been an incredible resource for me. I have connected with a vibrant community of like-minded entrepreneurs, sharing experiences, seeking guidance, and continuously learning from one other. GoDaddy's unwavering support has given me the confidence to focus on delivering top-notch content strategy education to my students through El Agora.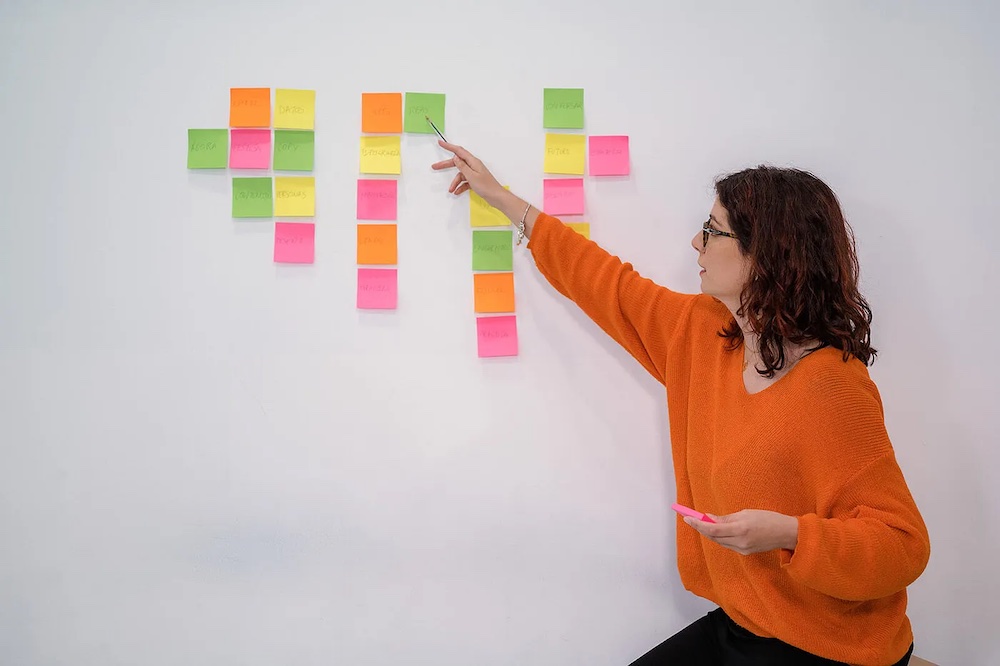 What's your guiding mantra?
My guiding mantra is centered around making a profound impact in the world of online learning and content strategy. I am on a mission to empower individuals to embark on a transformative learning journey, equipping them with the skills and knowledge they need to thrive in their careers. It's not just about teaching content strategy; it's about walking alongside our students in a transformation process, helping them unlock their full potential.
At El Agora, I don't simply discuss marketing or communication; I emphasize the importance of narratives that support us at every stage, from product and service design to effective promotion. By embracing this holistic approach, our students can become exceptional Content Strategists who can tell captivating stories that resonate with their audiences.
Moreover, my personal mantra is to find joy and fulfillment in every endeavor. If something doesn't bring happiness, I encourage myself and others to explore new paths that align with their passions. This unwavering dedication to enjoyment and continuous learning has been a driving force behind the success of both my role at GoDaddy and my commitment to El Agora.
I am incredibly grateful for the opportunity to pursue my passion for content strategy through El Agora and for the support I've received from GoDaddy in this journey. It's a privilege to be able to contribute to the growth and development of aspiring Content Strategists, and I'm excited to see where this path leads me in the future.
Are you enjoying this series and want to know more about life at GoDaddy? Check out our GoDaddy Life social pages! Follow us to meet our team, learn more about our culture (Teams, ERGs, Locations), careers, and so much more. You're more than just your day job, so come propel your career with us.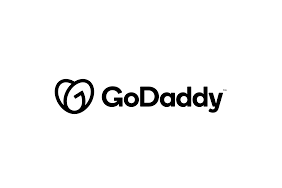 GoDaddy
GoDaddy
GoDaddy is empowering everyday entrepreneurs around the world by providing all of the help and tools to succeed online. GoDaddy is the place people come to name their idea, build a professional website, attract customers, sell their products and services, and manage their work. Our mission is to give our customers the tools, insights and the people to transform their ideas and personal initiative into success. To learn more about the company, visit www.GoDaddy.com.
GoDaddy focuses on making opportunity more inclusive for all in the communities where we work, live and play across the globe. We rally behind inclusive entrepreneurship and other critical local needs that empower people to succeed through philanthropic and in-kind donations, volunteerism, strategic partnerships and advocacy.
Empower by GoDaddy is GoDaddy's global community and philanthropic program equipping entrepreneurs in underserved communities with training, tools and peer networks to accelerate their journeys. GoDaddy rallies behind entrepreneurs in underserved communities by building their confidence and skills to strengthen their small business' digital presence.  Entrepreneurs engage in customized learning experiences, work 1-1 with GoDaddy volunteer coaches and local mentors, and gain access to wrap-around services, in-kind products and networks boosting their small businesses success.
More from GoDaddy