Published 08-03-23
Submitted by Cisco Systems, Inc.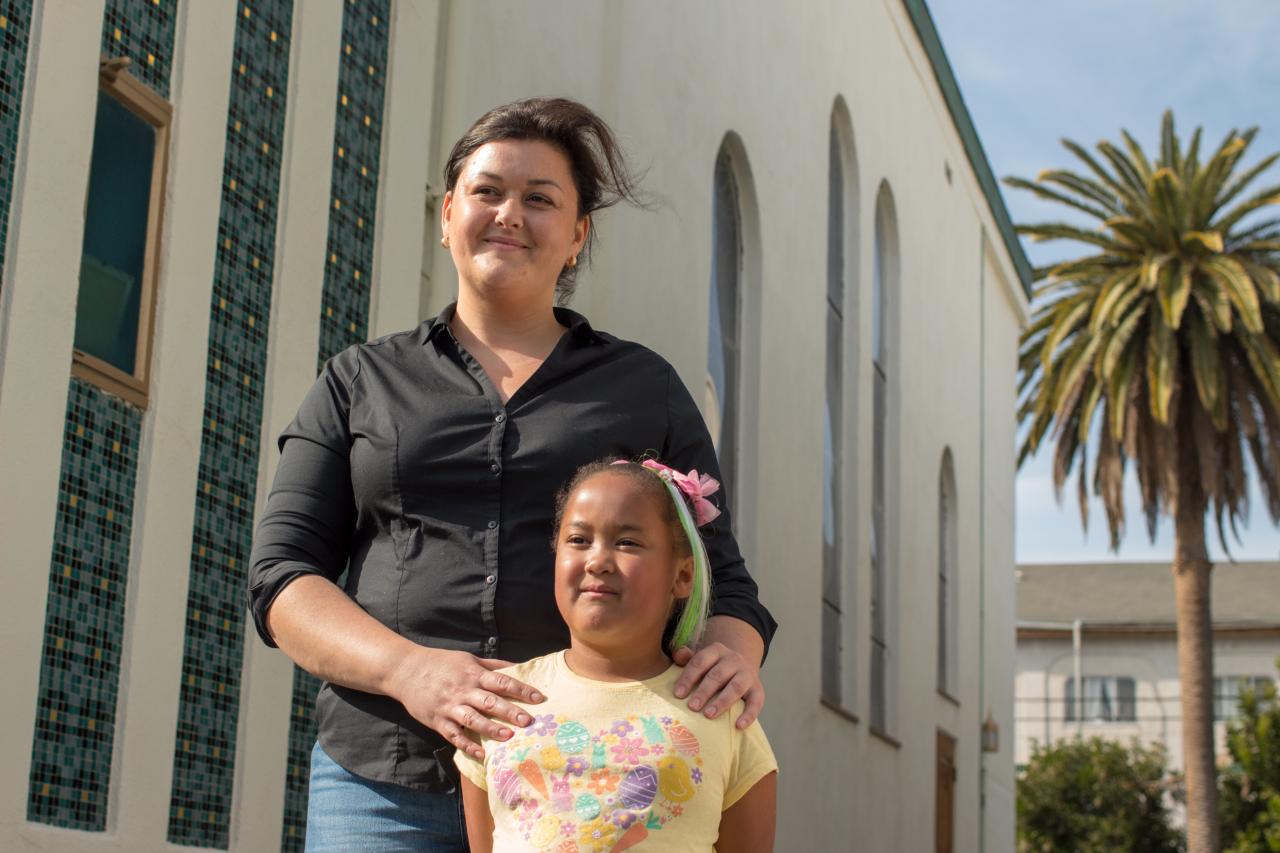 June 20 was World Refugee Day. Launched in 2000 by the United Nations General Assembly, it is celebrated around the world to raise awareness about the plight of refugees and celebrate their strength and courage. Cisco has a long history of supporting refugees around the world, and we do so by tapping into our people, our technology, and our financial resources. This includes launching humanitarian relief campaigns where Cisco employees can make donations which the Cisco Foundation matches 1:1.
Cisco donates its technology to provide connectivity for refugee communities so they can connect with their loved ones and avail themselves of local resources and support services. The technology donations also facilitate coordination, collaboration, and communication among humanitarian relief agencies so they can deliver services with efficiency, effectiveness, transparency, and security.
Cisco complements all of this with financial resources to invest in the work and tech-enabled solutions developed and delivered by its non-governmental organization (NGO) partners to provide equitable access to critical information and resources to people in need, whether they have been displaced due to war, other conflict, climate events, etc. And, Cisco invests along a continuum, providing humanitarian relief in the immediate aftermath of a crisis, as well as longer term investments in education and economic empowerment initiatives to foster long-term stability, security, and resilience.
This year's theme is Compassion, and as we reflect on the numerous partnerships that Cisco and the Cisco Foundation have in relation to helping refugees in crisis, we want to highlight just a few of our incredible NGO partners and their life-changing work.
HIAS
HIAS stands for a world in which refugees find welcome, safety, and opportunity. The world's oldest refugee agency, HIAS brings over 100 years of experience protecting displaced persons—including women and children, and ethnic, religious, and sexual minorities—whose lives are in danger for being who they are. HIAS currently works in 22 countries across the United States, Latin America, Africa, Eurasia, and the Middle East to help refugees rebuild their lives in safety, and advocates to ensure that all displaced people are treated with dignity. In 2022 alone, HIAS reached over 1.35 million people directly and indirectly through their signature approach programs including legal protection, economic inclusion, gender-based violence (GBV) prevention and response and community-based mental health and psychosocial services. The global refugee crisis shows no signs of abating as war, violence, and climate change continue to force people to flee their homes. Across its programs, HIAS will continue to protect the safety, health, and rights of vulnerable individuals and support their ongoing recovery through integrated programming focused on mental health support, prevention, and response to gender-based violence, economic inclusion, and legal protection. Learn more about HIAS at https://hias.org.
ReDI School
ReDI School of Digital Integration is a non-profit tech school located in Germany, Denmark, and Sweden. The name ReDI derives from "readiness" and "digital integration". Founded in 2015 in Berlin, ReDI School makes it easier for refugees to integrate and find work in the IT industry. Today, ReDI School offers free high-quality tech education to newcomers as well as locals without access to digital education or a professional network. Additionally, ReDI School teaches soft skills, connects its students with mentors, and organizes networking events with companies for a fast-tracked integration into jobs.
Since founding the first ReDI School, more than 7,600 students from 107 nations have been trained for the job market. Each semester more than 4,000 experts volunteer as coaches, mentors, or teachers at ReDI School and accompany the students on their integration process. Today 60% of the students are female. In addition to high-end tech and coding-classes, ReDI School also offers digital literacy training to newcomers, as well as programs and workshops especially created for women, kids, and teens. Cisco has also supported several ReDI milestones, including the launch of the Digital Women Program which supports women in building tech skills, as well as a tailored program for Ukrainian refugees. Learn more about ReDI School at https://www.redi-school.org.
Save the Children – Waliku
Cisco's partner, Save the Children, supports the world's hardest-to-reach children—including refugees and internally displaced people. For better data and decision-making on how to deliver education to at-risk kids, Waliku—a technology team at Save the Children—is transforming projects at the forefront of humanitarian service. Waliku's bespoke solutions for digital data capture and education analytics are the result of a collaborative process with project clients to meet their needs and contexts.
Since its 2018 pilot of digital enrollment and attendance tracking, Waliku has enhanced projects across 17 countries. Refugee education projects supported by Waliku include large formal interventions like Gateway, funded by USAID across 400 schools in Yemen. There, Waliku's dashboard and reports provide insights into learner enrollment, chronic absence, and academic performance. Waliku also caters to the digital monitoring of non-formal learning like Save the Children's remedial Catch-up Clubs (CuCs), an intensive 13-week course for achieving reading with comprehension. CuCs are implemented in refugee settlements across three locations in Uganda. Using Waliku's app and tools in the CuC project in Uganda, and similar initiatives elsewhere have been able to longitudinally track individual learners and their progression to "reader" status. To learn more about Waliku's work, visit www.waliku.org.
Sistech
Since 2017, Sistech has supported the professional empowerment and autonomy of refugee women through technical and digital jobs across France, Italy, and Greece. Today, approximately 71% of the women supported through Sistech have found job opportunities after attending a Sistech program.
Sistech implements a set of 3 programs aimed at accelerating the professional inclusion of refugee women in technical and digital jobs including:
The Pathway: A career orientation program to develop fundamental IT skills, understand the local job market, and opportunities in technical and digital fields.
The Springboard: A training program allowing participants to train in the technical or digital job of their choice including web development, data analysis, cybersecurity, digital marketing, UX/UI design, and digital project or product management.
The Boost: A professional inclusion program to build the participant's network through events and company visits, understand the local job market, and create essential tools for their job search (CV, cover letter, etc.).
During the programs, participants are supported individually by technical professionals volunteering as mentors, trainers, and linguistic tandems. And free services are offered, thanks in part to partnerships with the Cisco Foundation, to give participants the best chances of success, including babysitting services, transportation and accommodation costs covered, IT equipment, and psychosocial support. Learn more about Sistech at https://sis.tech.
Upwardly Global
Upwardly Global is the leading organization dedicated to helping refugee professionals rebuild their lives and careers in the U.S. They support forcibly displaced individuals across the country—including refugees, asylum seekers, humanitarian parolees, and Special Immigrant Visa (SIV) holders—in fully utilizing their advanced education and work experience to secure professional roles. Their goal is to promote long-term mobility, inclusion, and advancement.
Among Upwardly Global's job seekers, 60% arrived in the U.S. as refugees. Since 2021, Upwardly Global has led national efforts to support thousands of Afghan evacuees who fled their home country after the Fall of Kabul, actively focusing its efforts on providing them with training, skilling, and professional networking opportunities to enhance their employability. Upwardly Global has also extended similar support to Ukrainian refugees, over 70% of whom are women. Now, they are advocating tirelessly for the swift inclusion of asylum seekers from Mexico, Central America, and South America fleeing violence and extreme poverty in pursuit of safety and security in the U.S.
In the last year alone, Upwardly Global has assisted nearly 700 refugees in finding their first professional job in the U.S. As a measure of long-term resilience, 90%+ of its job seekers retain their role and/or receive a promotion 12-months post-placement. Learn more about Upwardly Global at https://www.upwardlyglobal.org.
According to the UN Refugee Agency (UNHCR), as of mid-2022, it is estimated that global forced displacement has reached 103 million, with 32.5 million being refugees. With continued violence, natural disasters, and other crises continuing around the world, this number will only continue to grow, and it is imperative that we show compassion and support for all refugees.
Learn more about the Cisco's investments around crisis response,
education, and economic empowerment by visiting our
View original content here.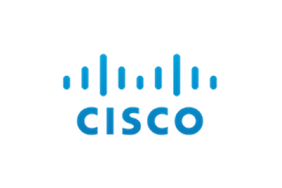 Cisco Systems, Inc.