Published 08-02-23
Submitted by Comcast Corporation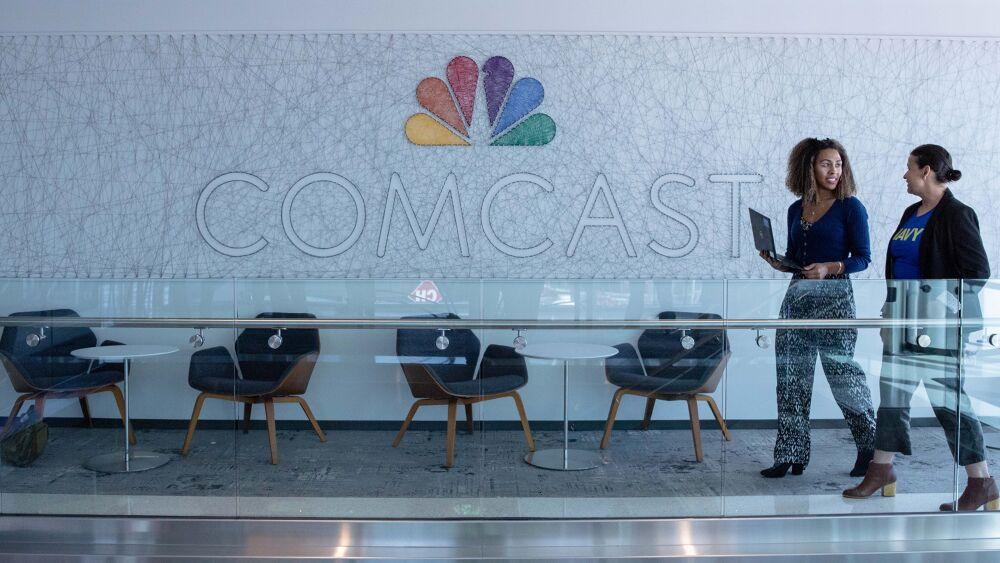 Our nation's heroes and their families should not have to battle for a place in the civilian workforce. Although there's been progress recently in how employers recruit and hire military-connected talent, we can't take our eye off the ball.
As we recognize National Hire a Veteran Day, it's necessary to confront the barriers veterans and military spouses encounter in their civilian careers. It's not enough to thank them for their service and sacrifices. Instead, we must transform our gratitude into action and continue to work together to bridge the military-civilian divide.
Approximately 200,000 service members transition from military to civilian life each year, according to the U.S. Department of Defense. These veterans bring a unique combination of technical skills and applicable experience to the civilian workforce. They're exceptional leaders, strategic thinkers, and problem solvers. They're also team-oriented, dedicated, and disciplined. Yet, too many struggle to find meaningful employment after they hang up their uniforms.
The employment landscape is even more challenging for military spouses, a group often overshadowed in this discourse. For more than a decade, they have faced an unemployment rate at or above 20%, a figure largely attributed to frequent relocations. Moreover, the Blue Star Families' annual Military Family Lifestyle Survey found that financial pressures and spousal unemployment or underemployment were the biggest issues affecting military families in 2022.
A common misconception among employers is that military service doesn't translate to the civilian workplace. However, only a small fraction of veterans—roughly 20%—served in combat-related roles. The others worked in career fields that also exist in the civilian sector, such as logistics, engineering, cybersecurity, communications, and more.
Here at Comcast NBCUniversal, we deeply value the diverse backgrounds and skillsets of our military-connected colleagues. They serve in a variety of roles across the enterprise, from project management to marketing, and their work ethic and adaptability are invaluable attributes in our fast-paced, dynamic industry.
That's why we've implemented military culture training programs for our recruiters and hiring managers, including the SHRM Foundation's Veterans at Work Certificate Program and PsychArmor's School for Employers. Through these programs, we deepen our team's understanding of military service and ability to identify transferable skills. We also offer fellowships for transitioning service members and paid internships for student veterans and military spouses who are searching for their next career.
Since 2015, we've welcomed more than 20,000 veterans and military spouses into our Comcast NBCUniversal family. For us, though, it's about more than just hiring numbers. It's about cultivating an inclusive and empowering environment where military-connected employees can grow and thrive.
20K+ Veterans and military spouses welcomed into the Comcast NBCUniversal family
No matter where our teammates are in their military journey, we're here to support them and their families at every turn and through every transition. We're aware of the challenges many face because of military service, and we're proud to offer a comprehensive list of employee benefits and programs to meet their unique needs. This includes our Military Concierge, Guard and Reserve Leave, Differential Pay, and Military Spouse Transfer Assistance.
Our Veterans Network (VetNet) Employee Resource Group is another great example of how our connection to the military company has influenced our company culture and focus. With over 8,500 members, this group serves as a vital support system for our military-connected teammates, providing opportunities for mentorship, networking, and professional development. VetNet members also participate in several veteran-related service projects each year, including Wreaths Across America, Boxes to Boots, and our Flag Replacement Program.
8.5K+ Veterans Network (VetNet) Employee Resource Group members
Comcast has a longstanding tradition of serving those who have served. Our founder, Ralph Roberts, served in the U.S. Navy during World War II, and we continue to honor his legacy by donating to military community-serving organizations, creating special experiences for our military customers, and supporting veteran-owned small businesses and entrepreneurs through Comcast RISE.
More than ever, we're focused on helping veterans and their families navigate our increasingly digital world. We recently announced plans to expand our installation of Lift Zones in community centers nationwide through Project UP, Comcast's $1 billion commitment to advancing digital equity. These Lift Zones provide military families with free, high-capacity WiFi, along with access to digital literacy programs and workforce development resources. In addition, we're partnering with NPower and other nonprofit organizations to provide tech training and job placement.
Ultimately, we view our enduring commitment to hiring and empowering veterans and their families as an investment—one that not only enhances our workforce, but also contributes to the health of our nation's military. All branches of the military are struggling to meet their recruitment goals, and we support those who serve by addressing the most pressing needs of military families, creating pathways to meaningful employment for veterans and military spouses, and helping members of the Guard and Reserve find balance between their military and civilian careers.
As a military spouse and the mother of a service member, I'm proud to lead the Military Engagement effort at Comcast NBCUniversal, and I extend my sincere gratitude to all companies and organizations that share our passion for supporting veterans and their families. I also encourage more businesses to strengthen and diversify their workforces with military talent.
It's time to recognize the potential of our veterans and military spouses and bring them into the fold. So, this National Hire a Veteran Day, let's all make a commitment to value their service in our businesses as much as we value their service to our nation.
To learn more about Comcast NBCUniversal's Military Engagement initiative, click here. Jobseekers can explore opportunities at Comcast Careers, NBCUniversal Careers, and through Comcast NBCUniversal's LinkedIn page.
Mona Dexter is Vice President of Military and Veteran Affairs at Comcast NBCUniversal, a military spouse, and the mother of a service member.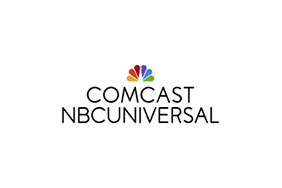 Comcast Corporation
Comcast Corporation
Comcast Corporation (Nasdaq: CMCSA, CMCSK) is a global media and technology company with two primary businesses, Comcast Cable and NBCUniversal. Comcast Cable is one of the nation's largest video, high-speed Internet and phone providers to residential customers under the XFINITY brand and also provides these services to businesses. NBCUniversal operates news, entertainment and sports cable networks, the NBC and Telemundo broadcast networks, television production operations, television station groups, Universal Pictures and Universal Parks and Resorts.
More from Comcast Corporation