Published 08-02-23
Submitted by Covia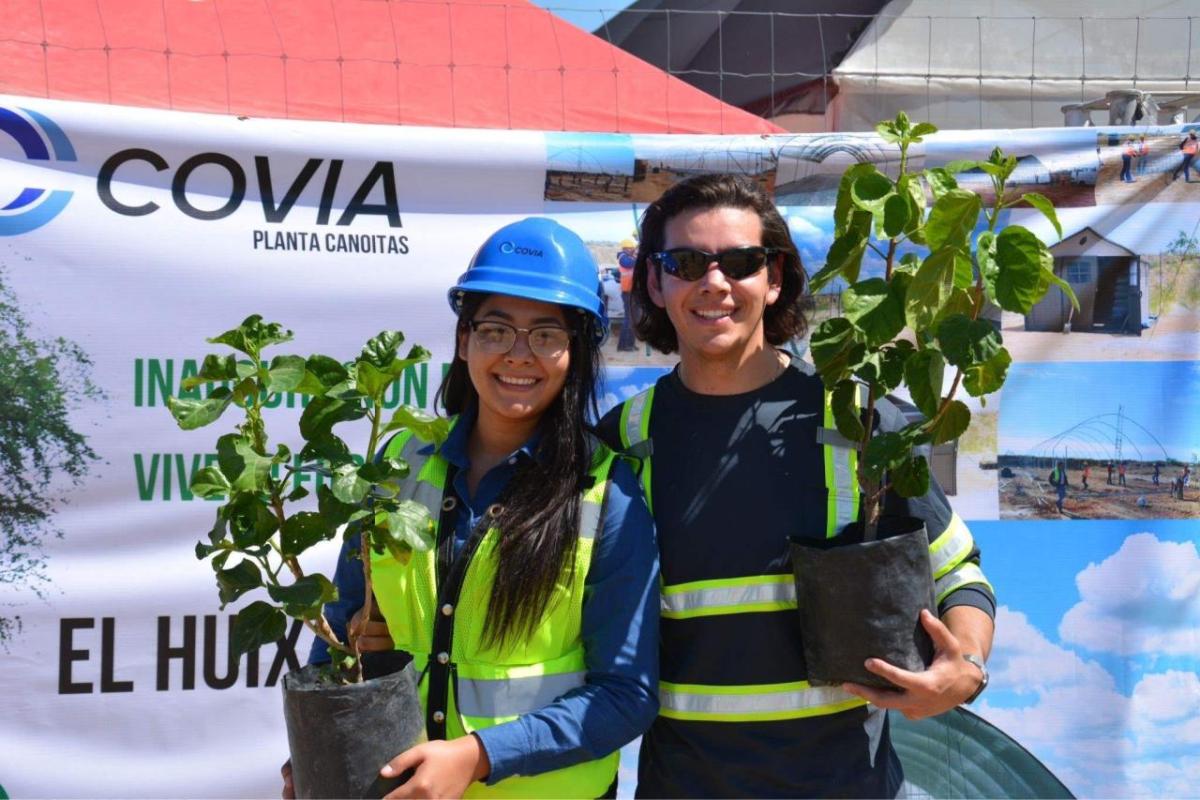 Covia is the responsible steward of over 80,000 acres of land across our footprint. Planning for responsible land use is embedded throughout the life cycle of our operations – from our careful approach to early development and operational planning, to our production phase, all the way through our collaborative reclamation process aimed at protecting, restoring, and nurturing the land and biodiversity.
With this in mind, Covia Mexico Team Members including Environmental Coordinator Abel Oswaldo Cabada Mendoza, began brainstorming ideas about Covia's Canoitas, Mexico site. After months of planning, they recently opened their site's first forest nursery - El Huixachin. Located near the plant, El Huixachin will grow native trees and plants such as huisache, mesquite, guajillo, chapote, and yucca coahulensis.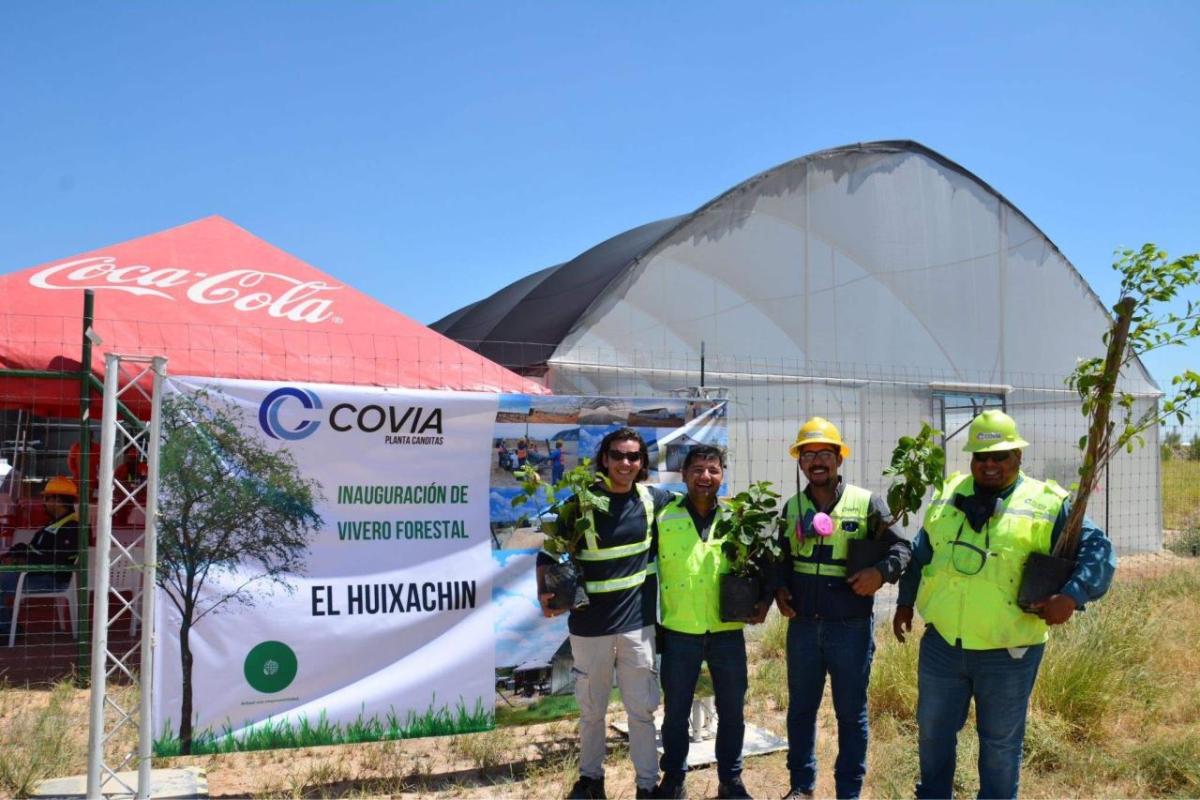 The planning and establishment of this nursey was no small task. The Team has created a nursery that has the capacity to grow 12,000 plants per year with plans to donate much of the harvest to local schools, gardens, and parks. This initiative aims to contribute to the site's reclamation initiatives, but more importantly, to boost the site's ties with local communities, fostering a shared commitment to environmental stewardship.
Mendoza commented on this great accomplishment saying, "This first stage of the nursery represents a lot for Planta Canoitas and the Environmental Team. We are cultivating a culture of sustainability and aiming to increase interest in conservation practices. We plan to teach species reproduction and planting techniques so that Team Members and community members can replicate these skills in their homes and neighborhoods. This program is a part of our ESG strategy and driven by our core value, Act Responsibly."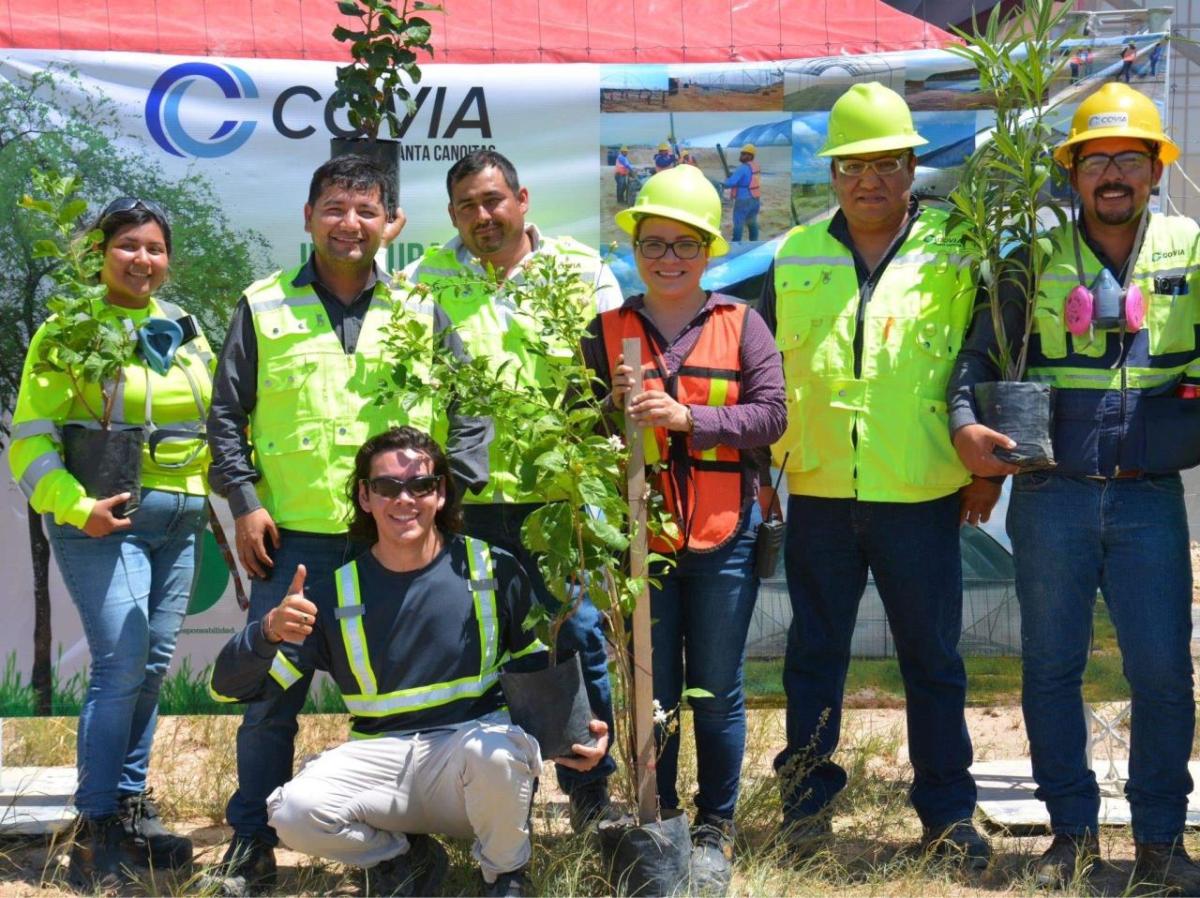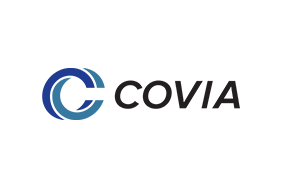 Covia
Covia
At Covia, we are committed to being more than just a leading provider of high-performance mineral and material solutions – we believe that our company can make a positive difference in the world. This belief is what drives our environmental, social and governance (ESG) strategy, which is influenced by both our journey as an organization and the events in the world around us.
Our commitment to operating as a responsible corporate citizen has been embedded into every aspect of our business for decades and serves as the foundation for Covia's ESG initiatives. From our operations to our Team Members and the communities in which we live and work, we continue to define WHAT WE'RE MADE OF as more than the materials we produce, but the impact we can make in every interaction.
In 2021, we enhanced our approach toward accelerating ESG performance by developing our formal GOALS THAT INSPIRE: ESG 2030. These 10 goals, broken into our three core areas - Environmental Stewardship, Positive Social Impact and Responsible Governance & Ethics - were developed by Covia Team members across the company and are designed to drive tangible and measurable progress in areas where we can make the most impact.
We have the commitment and strategy in place to drive meaningful progress and we are pledging to make a positive differences for our people, our planet and our communities.
More from Covia