Published 08-02-23
Submitted by Southern Company
On Monday, Plant Vogtle Unit 3 entered into commercial operation. This is a historic moment for Southern Company, the state of Georgia and our country.

We embarked on this journey with a strong commitment to our customers, communities and the environment. Though the road was challenging, it was one we had to travel, and we did it. From the beginning, we recognized the need to make the investment to provide our customers with more carbon-free energy today and for generations to come. Tackling the hard things is not always easy, but we remained steadfast in our determination. Honoring our commitments to lead the way toward a net zero future and to deliver exceptional service and value to our customers made every step of this journey profoundly worthwhile.

Thank you to our employees, co-owners, stakeholders, labor partners and contractors who worked tirelessly to make this day possible.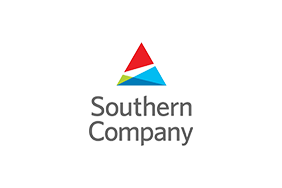 Southern Company
Southern Company
Southern Company (NYSE: SO) is a leading energy provider serving 9 million residential and commercial customers across the Southeast and beyond through its family of companies. Providing clean, safe, reliable and affordable energy with excellent service is our mission. The company has electric operating companies in three states, natural gas distribution companies in four states, a competitive generation company, a leading distributed energy distribution company with national capabilities, a fiber optics network and telecommunications services. Through an industry-leading commitment to innovation, resilience and sustainability, we are taking action to meet customers' and communities' needs while advancing our goal of net zero greenhouse gas emissions by 2050. Our uncompromising values ensure we put the needs of those we serve at the center of everything we do and are the key to our sustained success. We are transforming energy into economic, environmental and social progress for tomorrow. Our corporate culture and hiring practices have earned the company national awards and recognition from numerous organizations, including Forbes, The Military Times, DiversityInc, Black Enterprise, J.D. Power, Fortune, Human Rights Campaign and more. To learn more, visit www.southerncompany.com.
More from Southern Company