Published 07-31-23
Submitted by The Home Depot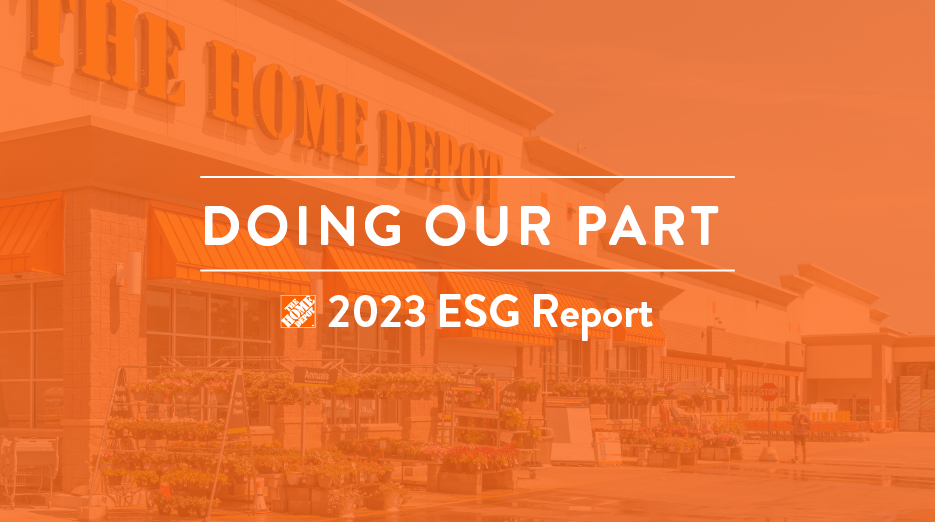 Originally published on Built From Scratch
The Home Depot is committed to its three environmental, social and governance (ESG) pillars – focusing on our people, operating sustainably and strengthening our communities. The latest ESG Report details the progress made. Here are some of the highlights:   
FOCUS ON PEOPLE
MORE THAN 90% of U.S. store leaders started as hourly associates.
In 2022, approximately 36% of our new hires were women and 58% were ethnically/racially diverse.
OPERATE SUSTAINABLY
We REDESIGNED 350+ private- brand packages to reduce size and materials.
This helped us eliminate MORE THAN 81M square feet of PVC film - enough to cover Central Park twice.
We DECREASED electricity consumption 52% in our U.S. stores since 2010.
STRENGTHEN COMMUNITIES
The Home Depot Foundation has contributed more than $450 MILLION towards veteran causes since 2011.
Since 2009, our Retool Your School grant program has helped fund over 180 PROJECTS benefiting 70% OF HBCUs.
To read the full report, visit corporate.homedepot.com/responsibility.
To learn more about the company's ESG efforts, check out the Give Me an H podcast. Chief Sustainability Officer, Ron Jarvis discusses the company's sustainability initiatives and Chief Diversity Officer, Derek Bottoms talks about the company's diversity, equity and inclusion efforts. 
Keep up with all the latest Home Depot news! Subscribe to our bi-weekly news update and get the top Built from Scratch stories delivered straight to your inbox.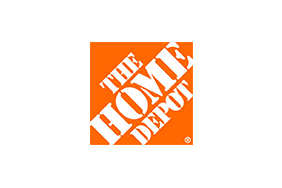 The Home Depot
The Home Depot
About The Home Depot
We are the world's largest home improvement specialty retailer with stores in all 50 states, the District of Columbia, Puerto Rico, U.S. Virgin Islands, 10 Canadian provinces, and Mexico.
More from The Home Depot