Published 07-28-23
Submitted by SAP

Many consumers and companies understand the need to recycle or recover the 91% of global plastic waste that is mismanaged, ends up in landfills, oceans, and rivers, or is incinerated. Likewise, new bio- and circular plastic components offer a path to making these vital materials more sustainable by saving fossil resources and greenhouse gas emissions.
Today, only 2% of single-use plastic products are produced from certified sustainable sources such as bio- and circular components. Bio-components are feedstock that comes from organic, bio-based origins, such as used cooking oil. Circular components are feedstock that is recycled from waste plastic, such as post-consumer recycled waste.
A viable and efficient way to use such sustainable feedstock is integrating it into existing, large-scale production systems to avoid the additional cost, energy, and carbon emissions of segregated production facilities. But, when bio- and circular feedstock is blended with conventional fossil feedstock, how can consumers, regulators, and supply chains have confidence in bio- and circular-attributed plastic product claims? And how can these claims be leveraged to encourage informed choices when industries and consumers purchase products that are certified sustainable?
Digital Tracking for Total Traceability and Transparency
The SAP Green Token solution is a mass balance management solution from SAP that leverages tokenization and blockchain for chain of custody to help create traceability and transparency. In September 2022, SAP Green Token became an official part of the SAP Sustainability portfolio.
In a successful pilot, a group of SAP customers – including SKGC, Korea; Elantas, Italy; Westlake Vinnolit, Germany; Berry Global, U.S.; and Unilever R&D, the Netherlands – reviewed the ability of SAP Green Token to enable traceability and transparency of bio- and circular waste inputs to bio- and circular-attributed products across the chemical and plastics supply chain.
SAP Green Token enables organizations to create tokens that serve as digital twins of the bio- and circular chemical feedstock material flows throughout the entire supply chain and capture the unique sustainability attributes linked to the bio- and circular feedstock origin. As a result, the solution allows organizations to verify their certified sustainable material usage in their processes. What's more, the green credentials encapsulated in the tokens can be passed from one business partner to another via blockchain as the material moves along the supply chain, helping to ensure that important environmental, social, and governance (ESG) attributes are preserved. Also, an auditable record can be documented to prove the product is sustainable in accordance with recognized product standards, such as ISCC PLUS and REDcert2, and hence better for the environment.
"This successful trial of SAP Green Token represents another key milestone on our mission to establish the 'green line' alongside the top and bottom lines as key performance dimensions," says Gunther Rothermel, head of Sustainability Engineering at SAP. "This solution offers our customers an easy way to have complete visibility into the origin and chain of custody of their bio- and circular-based feedstock and allows them to prove to their customers, international standard agencies, and their board that they have a concrete, auditable way of proving their circular performance against their sustainability KPIs."
The blockchain technology helps prevent double counting of claims and create trust; it can make the production of sustainable plastic easier to verify and thus certifiable, which is particularly important in terms of customer demand, regulatory compliance, and the ability to charge a price premium.
Rapid Adoption Crucial for Sustainable Plastics
"Accelerating the circular economy requires driving demand for circular plastics," said Diane Marret, sustainability director for Consumer Packaging North America at Berry Global. "Integrating mass balance-accounted materials into SAP Green Token's centralized, global IT system helps reduce risk in our reporting accuracy, minimize manual efforts through automation, and build confidence and trust in our ability to manage circular materials."
Read more about this pilot in the newly published SAP Green Token white paper. For more information on how SAP helps companies record, report, and act on their sustainability goals, visit www.sap.com/sustainability and www.green-token.io.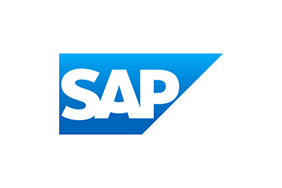 SAP
SAP
SAP's strategy is to help every business run as an intelligent, sustainable enterprise. As a market leader in enterprise application software, we help companies of all sizes and in all industries run at their best: SAP customers generate 87% of total global commerce. Our machine learning, Internet of Things (IoT), and advanced analytics technologies help turn customers' businesses into intelligent enterprises. SAP helps give people and organizations deep business insight and fosters collaboration that helps them stay ahead of their competition. We simplify technology for companies so they can consume our software the way they want – without disruption. Our end-to-end suite of applications and services enables business and public customers across 25 industries globally to operate profitably, adapt continuously, and make a difference. With a global network of customers, partners, employees, and thought leaders, SAP helps the world run better and improve people's lives.
More from SAP