Published 07-27-23
Submitted by Black & Veatch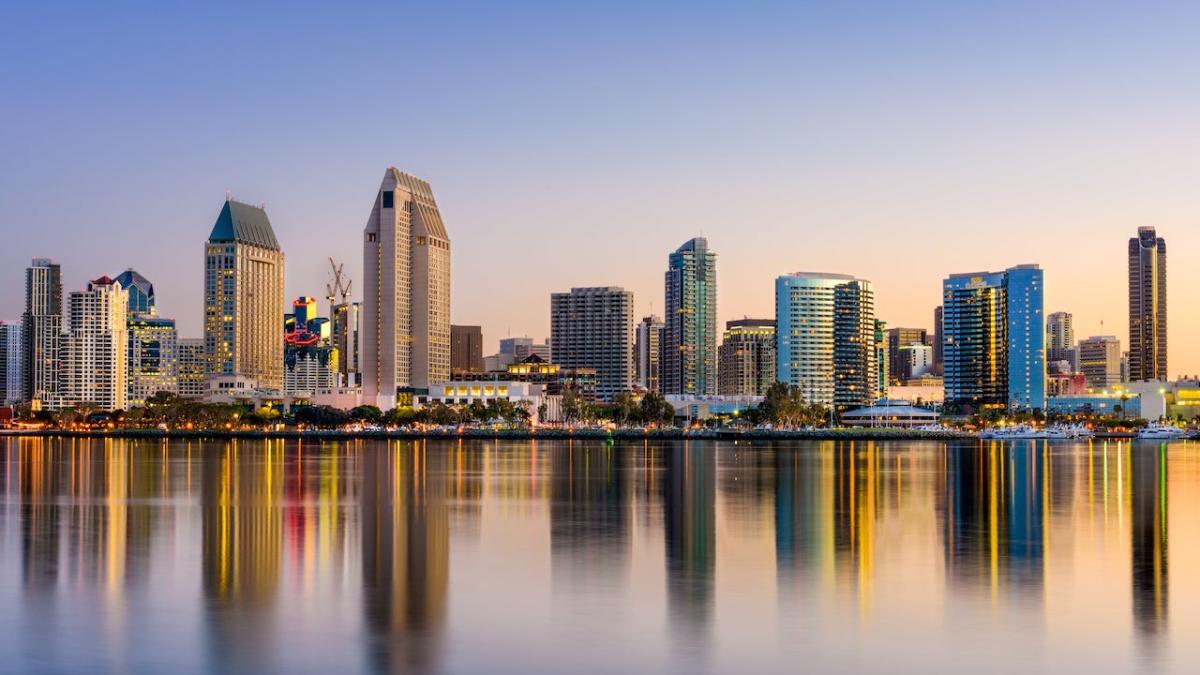 Originally published on Black & Veatch Insights
The impacts of climate change are being felt across the globe, especially in coastal areas. According to a physical climate risk study by XDI Cross Dependency Initiative, 40 of the top 50 most at-risk states and provinces will be in China, the United States or India by 2050, with half of all U.S. states in the top 5 percent of those most at risk in the world. With around 70 percent of the world's coastlines currently experiencing erosion, and sea levels continuing to rise, the loss of land and property -- as well as damage to infrastructure such as roads, water systems, buildings and bridges -- are of increasing concern.
Coastal erosion is being driven by a combination of natural processes such as waves, tides and storms, and human activities such as coastal development and climate change-induced sea level rise. According to the US Fourth National Climate Assessment,sea level rise rates along the Mid-Atlantic Coast were three to four times higher than the global average rate.
Rising sea levels and changing weather patterns are causing saltwater intrusion into freshwater sources such as aquifers and rivers, which can lead to water shortages and deterioration of drinking water quality, resulting in potentially serious health impacts on coastal communities. As sea levels rise, storm surges also are becoming more frequent and severe, leading to increased flooding and damage to coastal communities, particularly during extreme weather events.
To ensure the safety and well-being of residents and businesses, city governments and municipalities along coastlines must assess their risks and take proactive measures to achieve coastal resilience.
Step 1: Assess Climate Vulnerability
The first step to building coastal resilience is to assess the risks the community is facing. This includes identifying areas most vulnerable to flooding and other hazards, as well as understanding the potential impacts on and cross dependency of critical infrastructure such as roads, bridges, and power and water supply systems.
Climate analytics and other tools can provide valuable insights that enable coastal communities to understand and respond effectively to the challenges posed by climate change.
Risk assessment and planning: Climate analytics can assess the vulnerability of coastal communities to various climate change impacts such as sea level rise, coastal erosion and storm surges. By analyzing historical data and using climate models, analytics can provide valuable insights into future risks. This information helps communities to develop effective adaptation and resilience strategies, such as building coastal defenses, implementing land-use planning or relocating infrastructure and settlements.
Policy development and decision-making: Climate analytics can support evidence-based policy development and decision-making processes. By analyzing climate data, economic indicators and socio-economic factors, costs and benefits of different adaptation and mitigation strategies can be assessed. This information helps policymakers prioritize interventions, allocate resources and develop long-term plans for coastal communities.
Community and social resiliency: Tools such as the Baseline Resilience Indicators for Communities, developed by the University of South Carolina, can be used to assess community resilience and identify areas where additional support may be needed. In addition, data on social vulnerability, such as EJScreen developed by the U.S. Environmental Protection Agency, can be used to identify populations that may be particularly at risk from climate change impacts.
Step 2: Develop Adaptation and Mitigation Strategies
Once the risks have been identified, cities and municipalities can develop strategies to adapt to climate change impacts. This may involve an array of adaptation and mitigation tactics for both natural and built environments.
Land Use Planning – Proper land use planning assesses potential development and aims to reduce vulnerability and protect environmental systems. Strategies may include:

Setback zones that restrict development activities near shorelines
Sustainable land use planning practices to help minimize development in vulnerable areas, preserving natural habitats and maintaining open space

Built Environment – Ensuring assets can withstand harm from potential hazards and threats may include measures such as:

Elevation of buildings, roads and infrastructure
Green infrastructure elements, such as bioswales, rain gardens and green roofs
Implementation of energy-efficient measures in buildings
Sustainable transportation options
Flood-proofing measures, such as installing flood barriers, waterproofing buildings, and elevating critical equipment
Construction of coastal erosion control structures, such as seawalls, breakwaters, and groins, to help protect vulnerable areas from erosion

Ecosystem Preservation & Restoration – Strategies to support biodiversity through protection of the natural environment, that include:

Conservation and restoration of coastal vegetation, including salt marshes, seagrass beds and mangroves
Management and preservation of coastal habitats and protected areas to help maintain biodiversity
Forward-looking planning and management of potential hazards related to climate change is necessary to achieve coastal resilience efforts. Mitigation plans, such as the 25-year framework of flood-mitigating strategies Black & Veatch developed for the city of Charleston, South Carolina, provide a blueprint for how other coastal communities can advance their own resilience strategies.
Step 3: Engage Stakeholders
Building coastal resilience requires the participation and engagement of a wide range of stakeholders, including residents, businesses, community organizations and government agencies. By engaging with stakeholders, cities and municipalities can build support for a range of resilience efforts and ensure that adaptation strategies are well-tailored to local needs.
When engaging stakeholders, consider the following:
Economic impact: Coastal resilience projects can have positive economic impacts on local communities. Stakeholders should be engaged in discussions about the potential job creation, economic growth and business opportunities associated with implementing these projects. Highlighting the economic benefits can garner support and encourage stakeholder involvement.
Environmental justice and equity: Coastal resilience efforts should consider potential economic disparities and equity concerns among different stakeholders. It is important to discuss how the initiatives can address and mitigate disproportionate impacts on disadvantaged communities. Engaging stakeholders in conversations about ensuring equitable access to the benefits of resilience projects can help foster inclusivity and address socioeconomic disparities.
Funding and finance options: Stakeholders need to understand the available funding and financing options for coastal resilience projects. This includes discussing potential sources of funding, such as grants, loans, public-private partnerships and cost-sharing arrangements. There are several funding avenues available when it comes to implementing coastal resilience projects. The Infrastructure Investment and Jobs Act (IIJA) -- also known as the Bipartisan Infrastructure Law -- and the more recently enacted Inflation Reduction Act (IRA) provide historic funding for resiliency projects aimed at coastal protection against extreme weather events and climate change. In June 2023, the U.S. Department of Commerce announced a significant $2.6 billion framework through the IRA that would support additional investment in coastal climate resilience. Planning authorities such as the National Oceanic and Atmospheric Administration (NOAA)'s Office for Coastal Management, U.S. Army Corps of Engineers (USACE) and the Federal Emergency Management Agency (FEMA) are responsible for administering portions of these funds and are valuable resources for coastal resilience projects seeking funding. In addition to federal grants and incentive programs, many states have their own grant programs specifically aimed at coastal resilience and restoration. These programs may be managed by state agencies responsible for coastal management, natural resources, or environmental protection. Exploring different financing mechanisms and discussing their implications with stakeholders can help identify the most suitable and feasible financial strategies.
Step 4: Implement Resilience Measures
In order to build coastal resilience, cities and municipalities must implement resilience and hardening measures, including:
Infrastructure upgrades: Raising the elevation of buildings, roads and infrastructure above anticipated flood levels, implementing flood-proofing measures (efforts such as installing flood barriers, waterproofing buildings and elevating critical equipment), and implementing resilient design and construction standards can ensure that new developments and infrastructure projects are built to withstand coastal hazards.
Early warning systems: Adopting early warning systems for extreme weather events using real-time weather and oceanographic data can provide timely alerts and forecasts, allowing coastal communities to take preventive measures, evacuate residents or initiate emergency response plans.
Natural- and Nature-based features: Nature-based solutions leverage natural processes and ecosystems -- dunes, mangroves, salt marshes, coastal vegetation and natural infrastructure elements -- to provide multiple benefits for coastal areas, including:

Coastal protection
Erosion control
Stormwater management
Carbon sequestration
Habitat preservation and biodiversity
Community well-being and recreation
The notable impact of nature-based solutions is evident in the Florida community of Babcock Ranch. When Hurricane Ian (a Category 4 storm) slammed into the Sunshine State in September 2022, 2.6 million community members lost their electricity. However, shops, offices, grocery stores, restaurants and homes in Babcock Ranch experienced no power or internet loss despite being about 20 miles from the storm's landfall. Previously drained cattle ranchland was allowed to revert to natural wetlands that function like retention ponds to uptake excess rain and floodwater. Native plants comprise 75 percent of the community's landscaping, which withstand high winds and soggy conditions to lessen storm impacts. Nature-based systems like these work across geography and ecology to emphasize an area's natural resilience features and work in sync with Mother Nature.
Additionally, measuring the effectiveness of implemented measures is key. For example, data on sea level rise and storm surge can be used to assess the effectiveness of infrastructure upgrades in reducing flood risk, and predictive models can be used to anticipate future impacts of climate change, which can inform ongoing efforts to build coastal resilience.
Ensuring the safety and well-being of coastal communities in the face of climate change begins with physical climate risk assessment. By identifying and assessing risks, developing adaptation strategies, engaging stakeholders and implementing resilience measures, cities and municipalities can build the resilience needed to weather the impacts of climate change.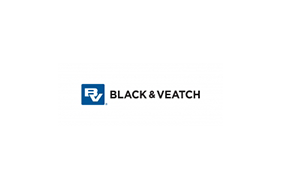 Black & Veatch
Black & Veatch
Black & Veatch is an employee-owned engineering, procurement, consulting and construction company with a more than 100-year track record of innovation in sustainable infrastructure. Since 1915, we have helped our clients improve the lives of people in over 100 countries through consulting, engineering, construction, operations and program management. Our revenues in 2018 were US$3.5 billion. Follow us on www.bv.com and in social media.
More from Black & Veatch