Published 07-27-23
Submitted by Bloomberg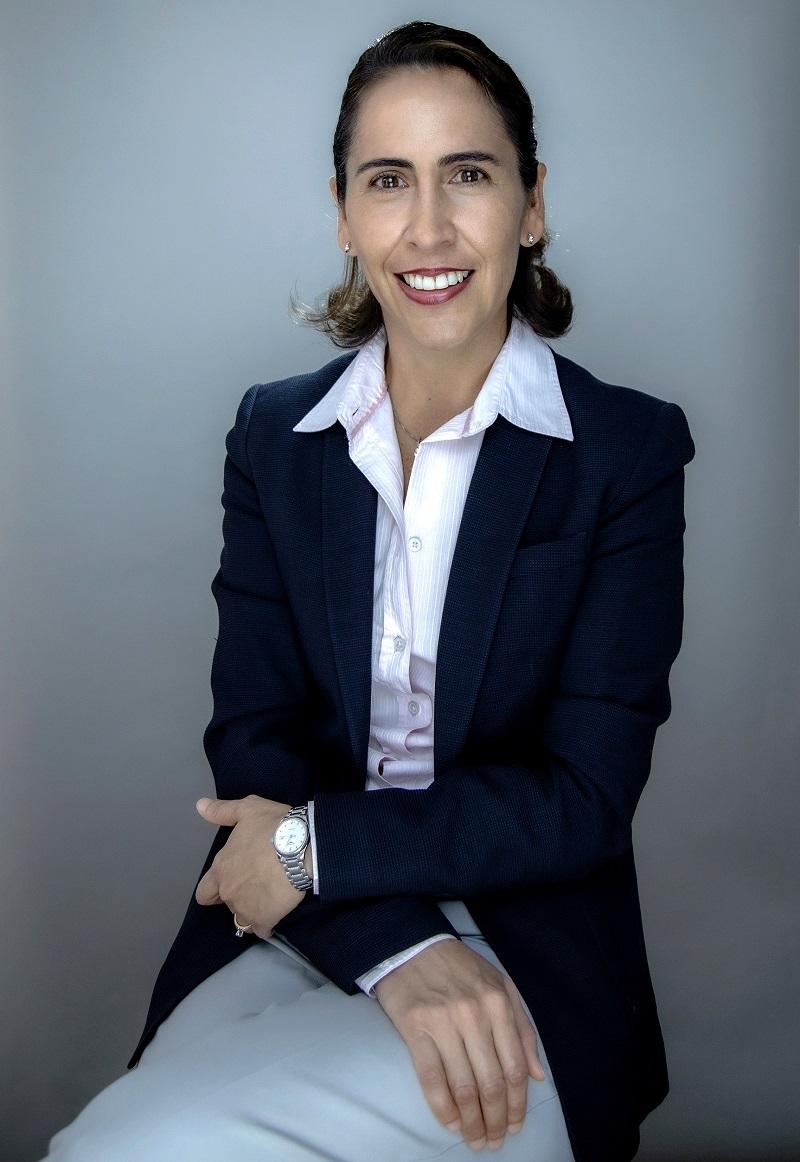 Originally published on bloomberg.com
Lizzette Lara works within Bloomberg's Sustainable Finance Product Management Team to help financial markets participants understand climate risks and make well-informed investment decisions taking into account sustainability objectives. From weathering major financial crises to relocating from Mexico City to New York to take on one of the most enriching challenges of her career, Lizzette's journey has been a fascinating one, driven by her passions. 
Read on to learn how structuring derivatives and risk management became Lizzette's focus, her top priorities as a Bloomberg Product Manager for Environmental, Social and Governance (ESG), and how she sees the future of sustainable finance.
Q: Tell us about your background and career journey.
A: l've always been very passionate about finance: understanding what drives banking and currency crises, how the financial market reacts to them, and the impact it has on the economy. Because of that, I wanted to do something that was connected to derivatives and risk management.
When I was in school, I was told that the French banks were the best at structuring derivatives. It had become a dream of mine to work for a French bank, and I had an amazing 10-year experience working for two during the Lehman crisis. Those experiences provided me with so much insight and knowledge — it was like receiving a PhD on risk management and derivatives structuring. 
In 2014, I was working on the structuring team of a French bank in New York. I was expecting my second child and had to make a decision between my job and my baby, ultimately choosing to take a sabbatical the year after the birth. One month after resigning, Bloomberg reached out asking for an interview. I wasn't expecting much from it, considering I was six months pregnant! Little did I know about Bloomberg's management, culture, and support for women's careers in finance.
After seven years here as a market risk specialist covering Latin America, I joined the ESG Product Management team as a climate product manager, relocating from Mexico City to New York. I remember reading that being a product manager was one of the toughest jobs in the market. And that the level of skills needed to perform this job well is beyond any standard. I have always been passionate about challenges, and product managers are certainly not the type to shy away from a challenge.
Q: What are some of the top priorities of the Sustainable Finance Solutions Team and some of your top priorities as a Climate Product Manager?
A: In the product manager role, I get to be completely immersed in one of Bloomberg's core principles: customer satisfaction. Our team is fully committed to building the best products that effectively solve our clients' problems. We focus on benefits–not features–and outcomes, rather than outputs. 
In my role, collaboration is critical for success. Engineers, sales, quants, analysts, and customers are all key stakeholders in our day to day work. We constantly need to validate that our product is effective for our customers. It is important that we understand and anticipate market trends and challenges , so we are constantly looking for user feedback. We focus on problem-solving when building our solutions.   This means we are constantly collaborating with each other, discussing the problems our clients have, the vision for our solution, and constantly testing and validating our hypotheses with clients and sales.
Product managers need to be great communicators, strategists, innovators, organizers, researchers, and on top of it all, outstanding collaborators. And we have to be agile, which makes product management roles uniquely challenging.
Q: The shift from Mexico City to New York must have taken some adjustments. How has your experience been with the relocation?
A: When thinking of adjustments around my new role and new location, I can say that my cultural background has served me quite well. I attribute my tenacity and resilience to my Mexican roots — we are always looking to the positive side so that we can make things happen. This has also proven to be very important in my current role. We face a lot of challenges, so having a positive attitude has proven to be quite an important asset.
Q: What is a typical day like for your team?
A: It has become essential for investment professionals to understand the impacts of the transition to a low carbon economy and of climate change on investments. Defining and prioritizing the client challenges we want to help solve and which data, solutions, analytics and tools will help us to solve them, is not an easy task, especially in the climate space. 
This requires the team to be unfalteringly connected at all times, and extensive reading is mandatory if we want to stay up-to-date. There is always a new consultation, regulation or a new protocol from the science community that can change the context for financial professionals.
Q: What inspires you about your work?
A: I am passionate about helping the financial industry understand and tackle climate change. While it's hard work and requires commitment and curiosity, it's important for me to be part of this effort. I believe everyone can contribute and make a difference in this important endeavor.

Bloomberg
Bloomberg
Bloomberg delivers business and markets news, data, analysis, and video to the world, featuring stories from Businessweek and Bloomberg News.
More from Bloomberg