Published 07-27-23
Submitted by Rockwell Automation
Together, Rockwell Automation (NYSE: ROK) and Pagès Group are accelerating the shift from plastic packaging to more sustainable materials. The video above explains how it's done.
Pagès Group, a gold-level member of Rockwell's PartnerNetwork™, provides automaton solutions for the packaging industry. The France-based company is an industry innovator known for pioneering In-Mold Labeling technology, an injection-mold process used for plastic packaging.
With an increase in sustainability requirements and consumer demand, Pagès customers wanted more sustainable packaging. New packaging materials require new solutions to accommodate high-volume line speeds, varying package sizes, and label adhesion regardless of fiber type and surface.
Using Rockwell technology—including drives, integrated robotic control, and Independent Cart Technology (ICT)—Pagès Group created Molded Fiber Labeling™ (MFL) to create molded fiber packaging material made with a mix of wood and water that's 100% compostable and recyclable. The paper labels are glue-free and can be affixed to complex shapes or rough surfaces on various package sizes.
Rockwell helps machine and equipment builders like Pagès Group meet their customers' flexibility and performance requirements with advanced technologies and services that drive smart, integrated manufacturing.
"We listened to our customers to see how we could help them transition from plastic to something more sustainable," said Yann Palanchon, vice president, North America & Global Services, Pagès Group. "It would make no sense for our customers to work on the quality of their product without working on the packaging itself."
Learn more about this latest innovation in sustainable packaging.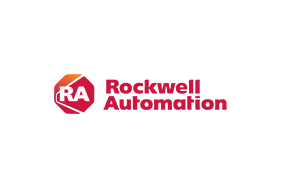 Rockwell Automation
Rockwell Automation
Rockwell Automation, Inc. (NYSE: ROK), is a global leader in industrial automation and digital transformation. We connect the imaginations of people with the potential of technology to expand what is humanly possible, making the world more productive and more sustainable. Headquartered in Milwaukee, Wisconsin, Rockwell Automation employs approximately 28,000 problem solvers dedicated to our customers in more than 100 countries. To learn more about how we are bringing the Connected Enterprise to life across industrial enterprises, visit www.rockwellautomation.com.
More from Rockwell Automation