Published 07-26-23
Submitted by Yum China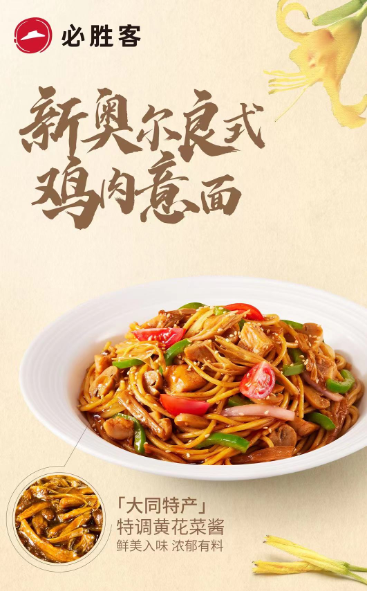 Yum China, the operator of KFC and Pizza Hut brands in China, has recently launched a new pasta dish featuring citron daylily sourced from Shanxi province, as part of its Grow Local initiative that promotes the use of locally sourced produce in its menu offerings. The citron daylily is known for its unique taste and comes from the city of Datong, which is one of the top producers of this crop in China. The new pasta dish is now available as a limited time offering in over 130 Pizza Hut restaurants in Shanxi and Shaanxi provinces.
Over many years, Yum China has leveraged its expertise in supply chain management and product R&D to support local development. Since the launch of the Grow Local Initiative in 2018, Pizza Hut has introduced high-quality products such as Yunnan truffles, Guizhou dragon fruits, and Shaanxi apples, which have become delicacies on its menu. Meanwhile, in 2022, KFC added Dark Soy Milk made with Tartary buckwheat grown in the remote Liangshan region of Sichuan province to its offerings.
To promote local agricultural products, Yum China has also utilized its e-commerce platforms to sell pomegranates from Yunnan province, Zigui oranges from Hubei province, and lemons from Sichuan province. Through its strong supply chain management and practices, Yum China is committed to developing the Grow Local initiative into a sustainable agriculture program by providing technical support and training to farmers. Since 2018, the Grow Local initiative has conducted hundreds of online and offline training sessions to teach farmers about crop rotation, soil health, pest management etc.
Yum China's commitment to rural revitalization extends beyond the Grow Local initiative. Through programs like One Yuan Donation, Digital Classroom, and Grow Local, the company aims to empower rural communities, boost local economies, and improve the lives of rural children. Yum China's ongoing efforts to drive the revitalization and growth of rural areas throughout China demonstrates its steadfast commitment to empowering local communities and creating a more sustainable future for all.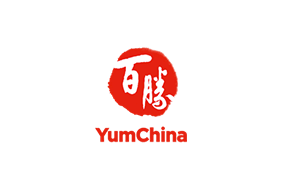 Yum China
Yum China
About Yum China Holdings, Inc.
Yum China Holdings, Inc. is a licensee of Yum! Brands in mainland China. It has exclusive rights in mainland China to KFC, China's leading quick-service restaurant brand, Pizza Hut, the leading casual dining restaurant brand in China, and Taco Bell, a California-based restaurant chain serving innovative Mexican-inspired food. Yum China also owns the Little Sheep, Huang Ji Huang, East Dawning and COFFii & JOY concepts outright. In addition, Yum China has partnered with Lavazza to explore and develop the Lavazza coffee shop concept in China. The Company had over 12,000 restaurants in over 1,700 cities at the end of February 2022.
In 2021, Yum China ranked # 363 on the Fortune 500 list and was named to TIME100 Most Influential Companies list. Yum China has also been selected as member of both Dow Jones Sustainability Indices (DJSI): World Index and Emerging Market Index. In 2022, the Company was named to the Bloomberg Gender-Equality Index and was certified as a Top Employer 2022 in China by the Top Employers Institute, both for the fourth consecutive year. For more information, please visit http://ir.yumchina.com.
More from Yum China