Published 07-26-23
Submitted by Otis Worldwide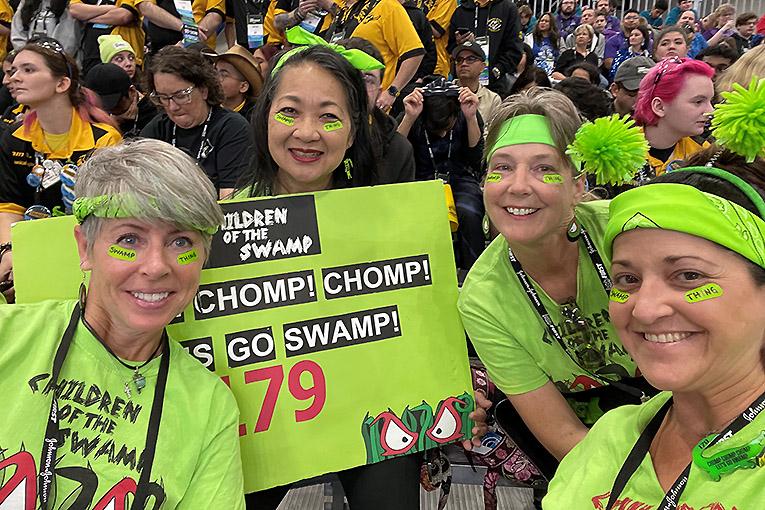 FARMINGTON, Conn., July 26, 2023 /CSRwire/ - "Otis is more than just elevators -- we have robots, we have coders. We have a world of digital technology here to explore," said Coulette, Otis Director, Digital Technology, North America.
Otis volunteers like Coulette step up to help community partners who are working with younger generations to ensure they instill both STEM and digital awareness skills.
For Coulette, it all started when her son got involved with a high school robotics program. She could tell that he was onto something big when she saw how passionate he was about his involvement. Soon, she found herself not just his biggest fan, but an active volunteer and mentor for the team, focused on using four key skills based on Science, Technology, Engineering, and Math, or STEM.
As part of our ESG goals, Otis aims to achieve 500,000 colleague volunteer hours in support of vibrant communities, STEM education and social equity efforts globally by 2030. In addition, we also strive to impact 15,000 students through STEM-focused programming by 2030. Our signature Made to Move CommunitiesTM program is a key focus area of our STEM commitment. Since its launch three years ago, we have engaged and inspired 500+ young minds around the world in STEM education, empowering them to imagine new inclusive mobility solutions for people in their local communities.
Let's learn more about Coulette, as well as some of her fellow colleagues who are volunteering with organizations in their communities. Together they are helping the next generation flex and develop STEM curiosity, skills and ambition to become future experts in tech and leadership.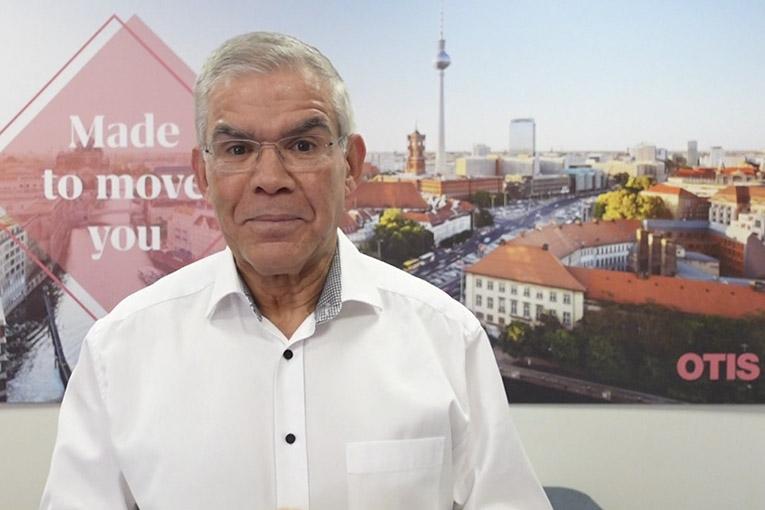 Coulette, Director, Digital Technology, North America
Coulette learned about FIRST® thanks to her son. After seeing his involvement on the team, it wasn't long until she decided to volunteer as a mentor for his team. Through this program, teams of students are challenged to design, build, and program robots to compete for local, regional and global awards, all while they create a team identity, raise funds, hone teamwork skills, and advance respect and appreciation for STEM within their local learning community.
The FIRST Robotics Competition gives high school students and their adult mentors the opportunity to work to create a robot together that solves a common problem based on an annual theme. The 2023 season theme focused on energy and sustainable development.
"I was so excited about what the kids were doing and learning, that I wanted to get involved, as well," Coulette said. "It's been two years now and I don't plan to stop volunteering, despite my son's recent graduation from the team. Most of these kids go on to universities with a STEM focus," she said. "They are our future. They've learned so much through FIRST that it really inspired them to go on and pursue these advanced degrees. This program is a smart pipeline to bring these bright and capable minds into our industry, as well."
Mustapha, Senior Engineer, Lead Design Center Berlin, Germany
Mustapha has been a judge for more than two decades for an important student science competition across Germany called Jugend forscht. Students ages 10 through 21 research, invent and experiment in seven scientific and technical categories during this STEM-based competition.
"It's important to support students as they develop ways to turn their ideas into reality," Mustapha said. "Once they have identified an interesting topic, 
they explore it using scientific, technical or mathematical methods to find an innovative solution to overcome a specific problem. As a judge, I evaluate concepts. But I also help the teams with preparation, documentation, and presentations, so that they can realize their ideas successfully."
Mustapha recalls how one student in his region made it through to the final round of the country-wide competition and earned the prize awarded by the chancellor of Germany.
"That student went on to create a startup with his idea and is now very successful. It's rewarding to say we can be a part of that process – of helping the next generation shape their ideas into reality," Mustapha said. "We all have a responsibility to the society where we live. Volunteering is also a great way to represent Otis. The contest participants learn a lot about Otis and the technology we use, such as IoT, sensor technology and software engineering."
Sagnik, General Manager (GM) Human Resources, Otis India
One of the areas that the non-profit Samarthanam Trust for the Disabled focuses on is education to build an inclusive society. Otis India Human Resources GM Sagnik, along with other volunteers, has worked with Samarthanam to spark students' interest and knowledge in STEM curriculum in schools, while nurturing their creativity, collaboration and problem-solving skills.
Since 2021, Samarthanam impacted more 
than 60,000 students from rural and underprivileged communities by setting up STEM centers and Tinkering Labs in 70 schools across Delhi, Kolkata, Thane, Pune, Mumbai, Bangalore and Chennai. With Otis sponsorship, Samarthanam organizes STEM fairs, exhibitions and competitions in STEM centers across India.
"The work is important," said Sagnik. "When we volunteer through Otis, we participate in the programs and activities that help the school run the STEM programs."
"The excitement among children helped me to reconnect with the child in me," he continued. "All the subjects – Science, Technology, Engineering and Mathematics play vital roles in shaping the future. The program has given children the opportunity to get more exposure and learning opportunities. I'm glad to be a part of an organization that makes a positive difference in our society."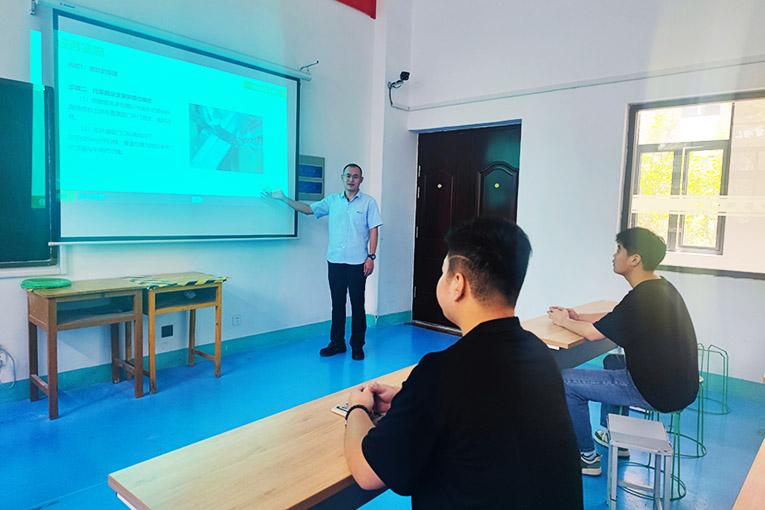 Zhiyuan, a commissioning engineer at Otis Electric (OE)
Otis Electric Engineer Zhiyuan uses his spare time to train teachers and students at a local vocational school bringing elevator installation and digitalization technology knowledge to the next generation of mechanics.
Zhiyuan has been volunteering for several years and has been recognized as the best "volunteering teacher" in the vocational school.
In his daily work, Zhiyuan provides technical support to help branches solve complex problems, conducts quality checks of installation and commissioning work, and analyzes and promotes digital applications. His expertise provides a solid foundation for his volunteer work as a lecturer and the variety of training sessions he offers from elevator basics, installation and inspection standards, and product testing methods.
"Working in this industry for more than a decade, my experience in fieldwork and with digital tools is worth sharing with our future talent. A strong talent pipeline enables a stronger industry in the future," he said. "I believe that good communication and the exchange of diverse ideas will spark growth."
Stories like these are just part of our overall mission to help the communities where we live, work and thrive. As we strive to do our part to foster more vibrant communities, we must ensure the connections we make are positive, sustainable and inclusive.
To learn more about the work and impact of Otis volunteers worldwide, visit https://www.otis.com/en/us/our-company/social-impact.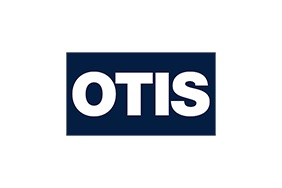 Otis Worldwide
Otis Worldwide
Otis is the world's leading elevator and escalator manufacturing, installation and service company. We move 2 billion people a day and maintain approximately 2.2 million customer units worldwide, the industry's largest Service portfolio. Headquartered in Connecticut, USA, Otis is 69,000 people strong, including 41,000 field professionals, all committed to meeting the diverse needs of our customers and passengers in more than 200 countries and territories worldwide. For more information, visit www.otis.com and follow us on LinkedIn, Instagram, Facebook and Twitter @OtisElevatorCo.
More from Otis Worldwide