Published 07-26-23
Submitted by SAP

Organizations are developing net-zero emissions strategies to take tangible climate action. These strategies often require close collaboration with customers, business partners, and suppliers. For many organizations, more than 80% of their overall carbon footprint is from scope 3 emissions, which are indirect emissions resulting from activities such as the procurement of goods and services.
The global supply chain continues to contribute to a significant part of our social and environmental impacts. At SAP, we are working towards a sustainable supply chain by eliminating single-use plastics, decreasing carbon emissions, enforcing human rights, and closely collaborating with a diverse supplier network – including social enterprises – across our seven procurement categories. As a purpose-driven company, we are always looking for ways to improve through our global procurement organization. Sustainable procurement practices have become one of the key enablers in achieving net-zero targets.
At SAP, we aim to establish a multi-phased supply chain engagement program by 2024 for our key suppliers to significantly reduce greenhouse gas emissions along our upstream value chain. The program will incorporate environmental considerations throughout the procurement process by integrating a new sustainability classification system and embedding environmental impact criteria in procurement documentation.
"Reducing scope 3 emissions is a key factor on the journey to net zero. This is a team effort, and we are happy to collaborate with our business partners on reducing emissions throughout our supply chain," said Dominik Asam, chief financial officer and member of the Executive Board of SAP SE. "With our supply chain engagement program, we will integrate a new sustainability classification system into our procurement process and embed environmental impact criteria in our procurement documentation."
We plan to work with our top 100 suppliers to report and record product-level emissions. We aim to have all of our top 100 suppliers report their company-wide emissions and product-level emissions for relevant key products by 2027, allowing SAP to report emissions based on actuals instead of averages. Standardizing and sharing sustainability data securely provides clarity on exactly who is accountable to reduce emissions. We plan to leverage SAP Sustainability Data Exchange for CO2 information exchange. This will help increase transparency through the supply chain, so we can mutually act to significantly reduce scope 3 emissions and support SAP's 2030 net-zero commitment.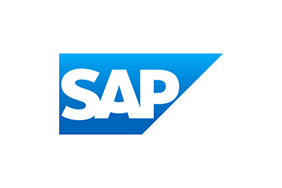 SAP
SAP
SAP's strategy is to help every business run as an intelligent, sustainable enterprise. As a market leader in enterprise application software, we help companies of all sizes and in all industries run at their best: SAP customers generate 87% of total global commerce. Our machine learning, Internet of Things (IoT), and advanced analytics technologies help turn customers' businesses into intelligent enterprises. SAP helps give people and organizations deep business insight and fosters collaboration that helps them stay ahead of their competition. We simplify technology for companies so they can consume our software the way they want – without disruption. Our end-to-end suite of applications and services enables business and public customers across 25 industries globally to operate profitably, adapt continuously, and make a difference. With a global network of customers, partners, employees, and thought leaders, SAP helps the world run better and improve people's lives.
More from SAP