Published 07-25-23
Submitted by Viatris
Tuberculosis (TB) is the second deadliest infectious disease, causing 1.5 million deaths globally every year. More than 80%1 of cases and deaths due to TB occur in lower- and middle-income countries. People who are immunocompromised are especially at risk of contracting the bacteria that causes TB, and people living with HIV are 16 times more likely to develop active TB.1 Multidrug-resistant TB (MDR-TB) remains a public health crisis and a health security threat, with only about one in three people with drug-resistant TB able to access treatment.
We are uniquely engaged in partnerships to address TB, including through our efforts to bring new treatments addressing drug-resistant TB more equitably to patients around the world. Viatris has launched pretomanid, specifically approved for adults with MDR-TB. It's only the third new anti-TB drug approved in the past half-century.
In 2022, we partnered with MedAccess and TB Alliance to reduce the price of pretomanid, by 34%.2 Pretomanid is part of two new treatment regimens with high efficacy and shorter treatment durations recently recommended by the WHO as the preferred regimens for most people with drug-resistant TB. Viatris has been working with health authorities and HCPs to scale access to the product. In 2022, we supplied 3,000 treatments of pretomanid, completed 21 registrations, and are awaiting approval in 13 additional countries.
Eight countries, including India, together account for more than two thirds of the global total of TB cases. In India, where approximately 45,000 people are being treated for MDRTB, we supplied access to delamanid, a drug used to treat MDR-TB, to approximately 10,000 patients in 2022 in support of the government's mission to Make India TB Free by 2025. We also began planning a new community-based project to help control TB in the rural and tribal areas of the Gadchiroli district in Maharashtra, which lacks reliable health services, and sponsored the India Fights TB portal, which will provide support for TB patients, their families and caregivers in four states with high TB burden. We have also partnered with India's planning commission, NITI Aayog, under the guidance of Central TB Board, to increase awareness, enhance screening and provide access to quality healthcare in the model district of Bahraich in Uttar Pradesh. Further, Viatris has facilitated screening of more than 1 million people and helped 700 patients access the public health TB program.
While global TB burden is concentrated in certain countries, TB occurs in every part of the world. We operate a namedpatient access program in Europe, enabling pretomanid to reach patients in 12 European countries in 2022. In addition, we helped secure public reimbursement for the treatment in Belgium, Italy and Poland.
In 2022, we also received reimbursement approval for pretomanid in South Korea from the Health Technology Assessment (HTA) authority, Health Insurance Review Agency (HIRA), marking the first new Viatris drug to get approved and reimbursed in the country. Starting in 2023, extensively drug-resistant TB (XDR-TB) patients in South Korea can be treated with pretomanid for no charge. We signed on with the Korea National TB Association (KNTA) to become a member of the STOP-TB Partnership KOREA program, which aims to eradicate TB in the country.
Stemming the Tide of Hepatitis B and C
We also work to stem the tide of hepatitis. About 354 million people worldwide are living with hepatitis types B and C and treatments and prevention often remain out of reach in low- and lower-middle-income countries.3 In 2022, we received approval in the Philippines for tenofovir alafenamide, indicated for hepatitis B, which affects about 17%, or 7 million Filipinos.3 To increase disease awareness, we plan to offer patient screenings to colleagues, are partnering with the Hepatitis Society of the Philippines' Viral Hep Workshop among physicians and are actively working with the government to help ensure access when the product launches in 2023.
Thailand has a high incidence of hepatitis B and C, which increases the risk of liver cancer, one of the country's leading causes of death. Many people don't know that they have hepatitis, so our team partners with the Liver Foundation of Thailand, the Thailand Department of Disease Control, and the Thailand Hepatitis Alliance on the Hepatitis Screening Camp, who help identify those infected and enable access to treatments. In the past five years, the project has identified and provided treatment courses for more than 30,000 people living with hepatitis in Thailand.
View the full 2022 Sustainability Report here.
1WHO Tuberculosis Fact Sheet 
2MedAccess press release 
3WHO Hepatitis Facts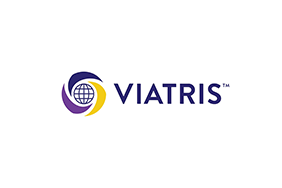 Viatris
Viatris
Viatris Inc. (NASDAQ: VTRS) is a global healthcare company empowering people worldwide to live healthier at every stage of life. We provide access to medicines, advance sustainable operations, develop innovative solutions and leverage our collective expertise to connect more people to more products and services through our one-of-a-kind Global Healthcare Gateway®. Formed in November 2020, Viatris brings together scientific, manufacturing and distribution expertise with proven regulatory, medical, and commercial capabilities to deliver high-quality medicines to patients in more than 165 countries and territories. Viatris' portfolio comprises more than 1,400 approved molecules across a wide range of therapeutic areas, spanning both non-communicable and infectious diseases, including globally recognized brands, complex generic and branded medicines, and a variety of over-the-counter consumer products. With more than 38,000 colleagues globally, Viatris is headquartered in the U.S., with global centers in Pittsburgh, Shanghai and Hyderabad, India. Learn more at viatris.com and investor.viatris.com, and connect with us on Twitter at @ViatrisInc, LinkedIn, Instagram and YouTube.
More from Viatris