Published 07-24-23
Submitted by Enbridge Inc.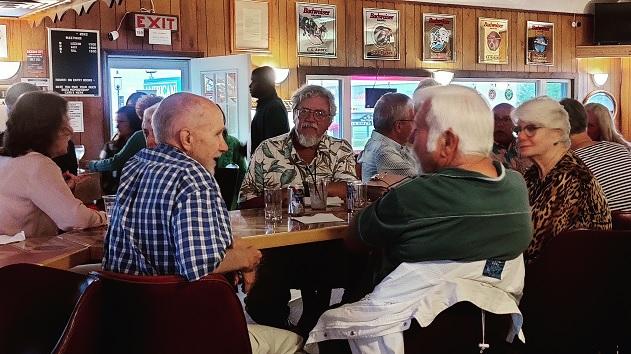 Just in time for summer festivities, Michigan facility upgrades improve accessibility in Mackinaw City
Since 1944, American Legion Post 159 has offered veterans and their families in northern Michigan a comfortable space to connect, relax and access a variety of resources.
"This is a place for men and women as they come home from war," says Tom Chastain, Post Commander. "There's a lot of history here, and our membership can gather to exchange stories with pride of their time in service while reconnecting with old friends."
Post 159 is a facility built by veterans, for veterans. Its membership of approximately 450 is made up of three groups who offer various services and put on events year-round: Sons of the American Legion, American Legion Auxiliary, and American Legion Veterans.
Services range from pension claim support to funeral detail, but members can simply stop in and enjoy socializing in the canteen, too.
"It's a get-together and, for many, it's also a tradition," says Chastain. "Having been around for so long, we see people and families coming together and passing that routine down to their kids and their grandkids—kids who are also going to be members one day."
Men and women returning from their posts this year will get a pleasant surprise at Post 159, as the facility underwent significant upgrades and repairs over the winter. From hidden improvements such as a furnace replacement to more obvious remodeling like a new deck, outdoor seating areas and ramps for wheelchair accessibility, members will have a lot more to enjoy this summer.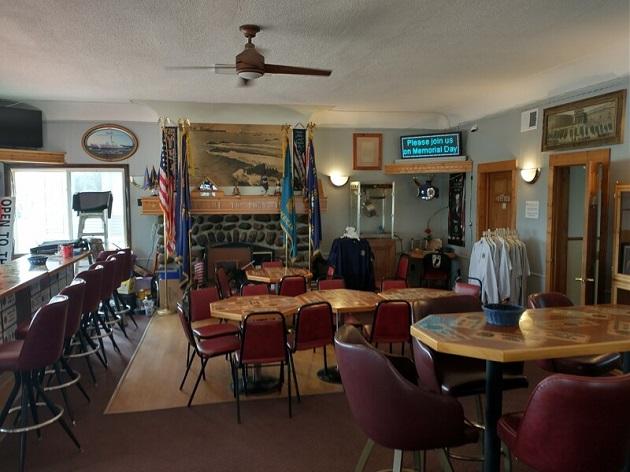 "Our summer schedule is out, we're opening our facility to the public again and we'll have live music starting up on Saturday nights," says Chastain. "It's great—all of a sudden people are back."
Last year, Enbridge made a $45,000 Fueling Futures donation to American Legion Post 159 as part of our commitment to building vibrant and sustainable communities near our operations. The funding has been used for key upgrades to the facility and outdoor beautification of the area such as shrubbery and flowers.
"The grant improves the overall accessibility of the Post," says Chastain. "It's something we could have never raised the money for ourselves, so we're overwhelmingly grateful."
A ribbon-cutting event in mid-June is expected to mark the grand re-opening of Post 159 following the final installation of new sidewalks. Enbridge's own Mike Davanzo, a former U.S. Coast Guard Captain and now helming the Enbridge Straits Maritime Operations Center (ESMOC), will be in attendance, in a nod to his former post as Captain of the Mackinaw.
Chastain is a U.S. Coast Guard veteran himself, and has had long-term involvement with the Legion for over 20 years.
Post 159 is located in Mackinaw City, MI; however, the Legion network is vast. Anyone who has served even one day in the military since 1941—and has been honorably discharged or still serving—is eligible for membership.
Veterans can travel across the United States knowing a Legion location is not too far away and ready to welcome them through their doors—and some partner locations are even located internationally.
"We're a family," says Chastain.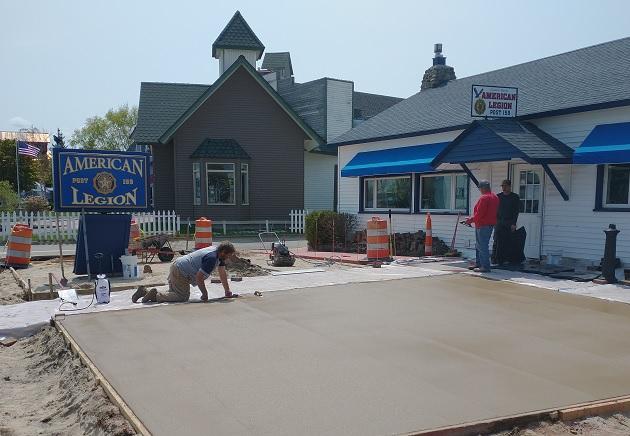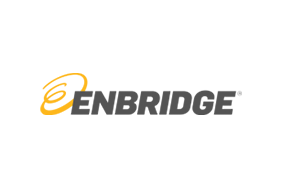 Enbridge Inc.
Enbridge Inc.
About Enbridge
At Enbridge, our name spells out our mission: a bridge to a sustainable energy future. That bridge safely connects millions of people around the world to the energy they rely on every day, fueling quality of life. Whether it's natural gas, oil or renewable power, the energy we deliver through networks spanning North America and our growing European offshore wind portfolio helps to heat homes, feed families, fuel vehicles and power industry. We're investing in modern energy infrastructure to sustain access to secure, affordable energy. We're also building on two decades of experience in renewable energy to advance new low-carbon energy technologies including hydrogen, renewable natural gas and carbon capture and storage. We're committed to reducing the carbon footprint of the energy we deliver, and to achieving net zero greenhouse gas emissions by 2050.
Headquartered in Calgary, Alberta, Enbridge's common shares trade under the symbol ENB on the Toronto (TSX) and New York (NYSE) stock exchanges. To learn more, visit us at Enbridge.com
More from Enbridge Inc.