Published 07-21-23
Submitted by SAP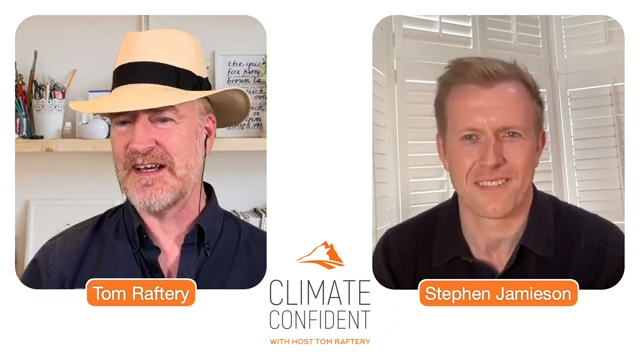 Hey everyone, Tom Raftery here with another enlightening episode of Climate Confident! This time, we're diving deep into the circular economy with none other than Stephen Jamieson, Global Head of Circular Economy Solutions at SAP whose voice might just remind you of a famous actor - can you guess who?
Stephen gives us an in-depth view of how businesses and regulations are shifting focus to circular strategies, specifically in plastics and packaging. Trust me, you'll be as astounded as I was to learn just how big an impact we've made (or rather, not made) in becoming a circular economy. Stephen's insights are a must-hear for all climate change advocates.
We also discuss the implications of these strategies, from biodiversity loss to human health. As Stephen points out, it's not just about waste management but also climate change, and even our personal health!
Key to this episode is understanding how businesses are measuring compliance to these new regulations. It's a complex process, and Stephen does an amazing job explaining how technology is aiding in understanding and managing these metrics.
One of the standout parts of our conversation was hearing about businesses responding to these changes. We talk about concrete examples - even my personal observation about my favorite beer in Spain ditching plastic rings for cardboard holders!
We also look into the future. What comes next in this drive towards a more circular economy? Stephen's thoughts on this are as compelling as they are insightful.
So tune in, and while you're at it, try and guess which famous actor Stephen's voice reminds you of. I'll give you a clue, he's quite charming!
Join us in this enlightening conversation as we explore how businesses, regulations, and technology intertwine in the race towards a circular economy. I promise you'll walk away not just more climate confident, but also entertained!
You can also check out the video version of this podcast at https://youtu.be/6y8yIe8jBM0
Stephen and his team can be reached by email at CircularEconomy@SAP.com
Keep caring about our planet and thanks for tuning in
Podcast supporters 
I'd like to sincerely thank this podcast's amazing supporters:
Lorcan Sheehan
Hal Good
Jerry Sweeney
Christophe Kottelat
Andreas Werner
Richard Delevan
Anton Chupilko
Devaang Bhatt
And remember you too can Support the Podcast - it is really easy and hugely important as it will enable me to continue to create more excellent Climate Confident episodes like this one.
Contact 
If you have any comments/suggestions or questions for the podcast - get in touch via direct message on Twitter/LinkedIn.
If you liked this show, please don't forget to rate and/or review it. It makes a big difference to help new people discover the show.
Credits 
Music credit - Intro and Outro music for this podcast was composed, played, and produced by my daughter Luna Juniper
Thanks for listening, and remember, stay healthy, stay safe, stay sane!
Listen to the podcast here.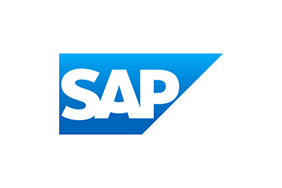 SAP
SAP
SAP's strategy is to help every business run as an intelligent, sustainable enterprise. As a market leader in enterprise application software, we help companies of all sizes and in all industries run at their best: SAP customers generate 87% of total global commerce. Our machine learning, Internet of Things (IoT), and advanced analytics technologies help turn customers' businesses into intelligent enterprises. SAP helps give people and organizations deep business insight and fosters collaboration that helps them stay ahead of their competition. We simplify technology for companies so they can consume our software the way they want – without disruption. Our end-to-end suite of applications and services enables business and public customers across 25 industries globally to operate profitably, adapt continuously, and make a difference. With a global network of customers, partners, employees, and thought leaders, SAP helps the world run better and improve people's lives.
More from SAP