Published 07-21-23
Submitted by O-I Glass, Inc.
O-I Glass is committed to reducing the natural resources used and the waste generated in producing sustainable glass packaging. Glass is made from four basic ingredients: sand, limestone, soda ash, and recycled glass or "cullet." In 2021, O-I formalized its Waste Sustainability Roadmap to help prevent avoidable waste, increase recycling, and enhance systems to accurately report and identify waste streams. 
The foundation of the roadmap is rooted in the Company's aspiration to increase cullet (recycled glass) in its glass packaging, which decreases the use of virgin raw materials.  By increasing recycled content, O-I continues to design out waste to make glass production a circular process. Every ton of glass recycled saves 1.16 tons of raw materials for future generations. 
The production process at O-I does not produce "glass waste" as any glass that does not make it into the final product is recycled and returned to the melter, thereby reducing pollution, raw materials use, and the strain on the earth's finite natural resources.
To improve O-I's use of raw materials and reduce waste from other sources O-I is focused on four initiatives: managing glass consumption, reducing raw materials inventory, reducing raw materials and logistics costs, and reducing raw materials waste. In 2022, these improvements concentrated on reducing color change transition time, reducing soda ash consumption, and increasing cullet use in production.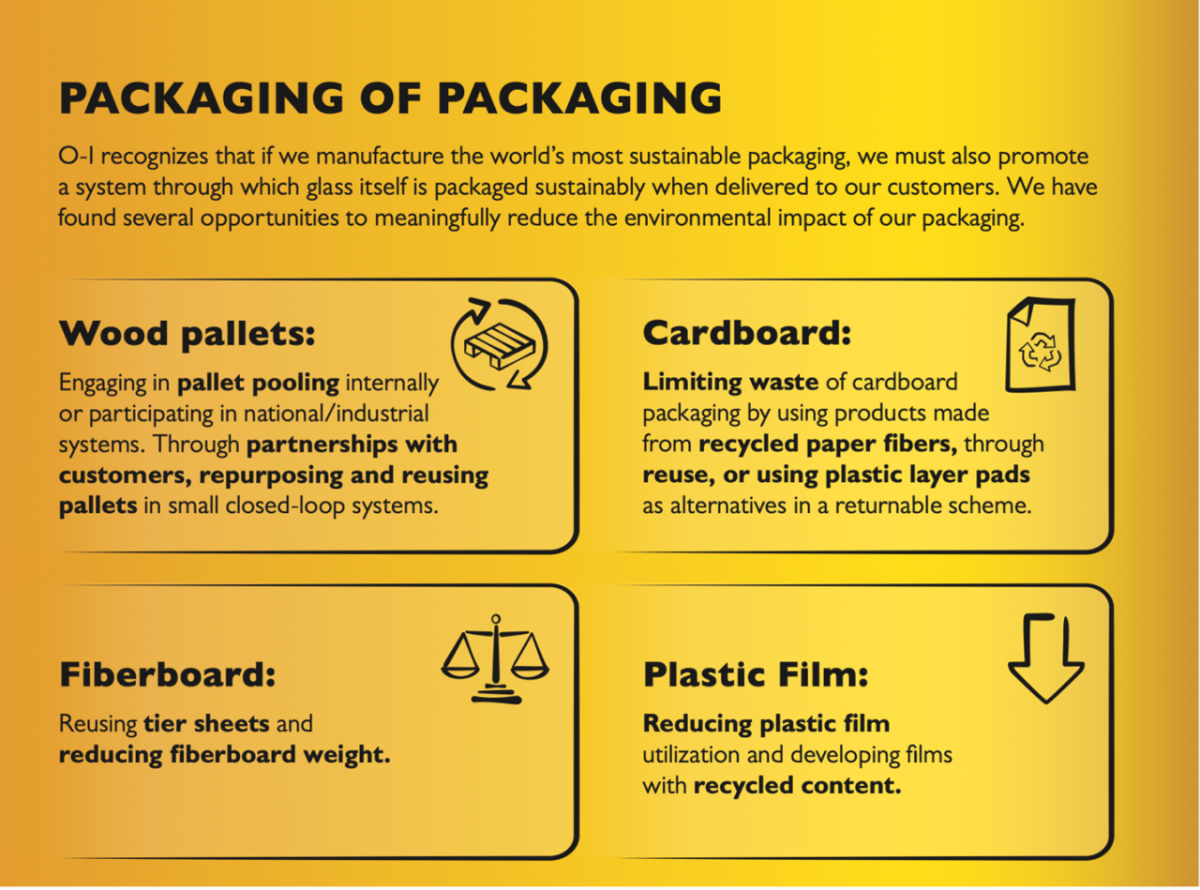 Other production initiatives include the reclamation of sodium sulfate through exhaust abatement so it might be reused in the batch and kept out of the environment. In select locations, the company is safely and successfully reusing byproducts or waste from other industries that can be substituted for raw materials in the production process. Through these practices, the Company lessens the draw on virgin raw materials and diverts potential wastes from landfills. 
As part of its vision to be the most innovative, sustainable, and chosen supplier of brand-building packaging solutions, the company has identified key opportunities to meaningfully reduce the environmental impact of packaging, including the materials used to ship glass to customers.
Learn more about the implementation of O-I's Waste Sustainability Roadmap and its drive toward a Zero Waste organization, by downloading the O-I Sustainability Report Update at: http://o-i.com/sustainability.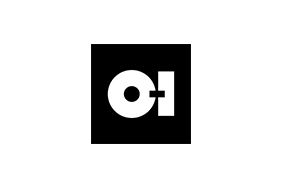 O-I Glass, Inc.
O-I Glass, Inc.
At O-I Glass, Inc. (NYSE: OI), we love glass and we're proud to be one of the leading producers of glass bottles and jars around the globe. Glass is not only beautiful, it's also pure and completely recyclable, making it the most sustainable rigid packaging material. Headquartered in Perrysburg, Ohio (USA), O-I is the preferred partner for many of the world's leading food and beverage brands. We innovate in line with customers' needs to create iconic packaging that builds brands around the world. Led by our diverse team of more than 25,000 people across 72 plants in 20 countries, O-I achieved revenues of $6.1 billion in 2020. 
More from O-I Glass, Inc.