Published 07-20-23
Submitted by SAP
Originally published by Forbes.com on Jul 17, 2023
The first Earth Summit held in Rio de Janeiro in 1992 brought together political leaders, scientists, journalists and non-governmental organizations (NGOs) from 179 countries to examine the impact of human activities on the environment.
"Only a handful of business leaders were invited, and when one of them was making a speech in the plenary room, he was booed off the stage after 90 seconds," said Peter Bakker, CEO of the World Business Council for Sustainable Development (WBCSD). "In those days, business was considered the source of environmental problems and had no place at this type of meeting."
When Bakker was invited on stage at SAP SAPPHIRE in Barcelona by Sebastian Steinhaeuser, SAP Chief Strategy Officer, he was received with rapt attention from the audience. He was there to highlight the impact of business on the road to net-zero.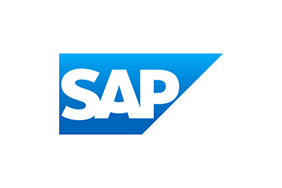 SAP
SAP
SAP's strategy is to help every business run as an intelligent, sustainable enterprise. As a market leader in enterprise application software, we help companies of all sizes and in all industries run at their best: SAP customers generate 87% of total global commerce. Our machine learning, Internet of Things (IoT), and advanced analytics technologies help turn customers' businesses into intelligent enterprises. SAP helps give people and organizations deep business insight and fosters collaboration that helps them stay ahead of their competition. We simplify technology for companies so they can consume our software the way they want – without disruption. Our end-to-end suite of applications and services enables business and public customers across 25 industries globally to operate profitably, adapt continuously, and make a difference. With a global network of customers, partners, employees, and thought leaders, SAP helps the world run better and improve people's lives.
More from SAP