Published 07-20-23
Submitted by Applied Materials
Originially published on PR Newswire
Schneider Electric, the leader in the digital transformation of energy management and automation, today launched Catalyze, a new partnership program aimed at accelerating access to renewable energy across the global semiconductor value chain.
Unveiled during SEMICON West 2023, Catalyze is a first-of-its kind program of collaboration among key semiconductor and technology industry leaders to address the supply chain emissions within their industry. The program joins other Schneider Electric supply chain partnership initiatives that seek to leverage the power of supply chain cohorts, including the Energize program for the pharmaceutical industry, and Walmart's Gigaton PPA program. 
Intel, one of the world's leading semiconductor design and manufacturing companies, and Applied Materials, Inc., the world's largest semiconductor and display equipment company are the inaugural corporate sponsors of the Catalyze program. Together with Schneider Electric, the companies will encourage suppliers from throughout the semiconductor industry ecosystem to join the Catalyze program and help accelerate the value chain's transition to renewable energy and a low carbon future.
Continue reading here.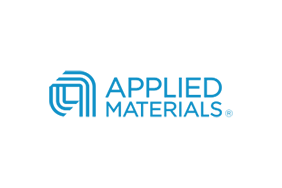 Applied Materials
Applied Materials
About Applied Materials
Applied Materials, Inc. (Nasdaq: AMAT) is the leader in materials engineering solutions used to produce virtually every new chip and advanced display in the world. Our expertise in modifying materials at atomic levels and on an industrial scale enables customers to transform possibilities into reality. At Applied Materials, our innovations make possible a better future. Learn more at www.appliedmaterials.com
More from Applied Materials