Published 07-20-23
Submitted by Enbridge Inc.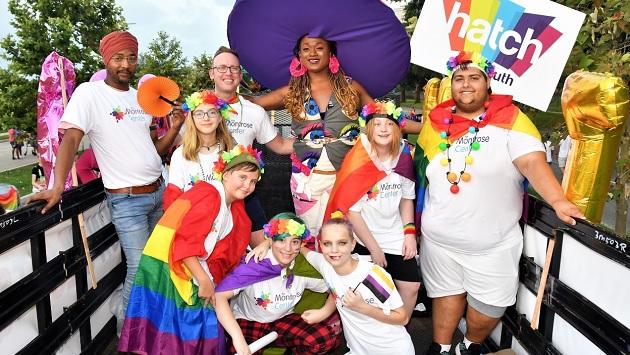 In the heart of Houston, where diversity thrives, the Montrose Center stands as a beacon of hope and support for the LGBTQ community.
Established in 1978 under the name Montrose Counseling Center, the facility's service and program offerings have expanded far beyond counselling and therapy over the years.
"The center was first created to provide a safe space for our LGBTQ community through culturally competent mental health services," says Alex Torres, Volunteer Manager at the Montrose Center. "As the community has grown and changed in the past years, we've come to encompass different services."
The center and its team of trained clinicians, therapists and volunteers provide support to the community through substance use treatment, senior and youth services, rehousing services, and an anti-violence program that serves survivors of domestic violence, human trafficking, sexual assault, and hate crimes, to name a few.
Hatch Youth Services is one of four key initiatives run by the Montrose Center. The youth group is for LGBTQ youth, ages 13 to 20, through which the center offer plenty of resources, including a tri-weekly drop-in session that incorporates educational seminars with social events.
"Providing a safe space for our youth is really going to help them develop in their future years," says Torres. "In addition to the educational programming, it's important for these kids to have a place to just blow off some steam and hang out with their friends."
"Speaking from personal experience, I would have loved something like this growing up," says Torres. "I feel like it would have shaped me a little bit better and given me a more positive outlook on the world."
Enbridge's Fueling Futures corporate citizenship program supports safe, vibrant and sustainable communities. In 2023, a Fueling Futures grant of $10,000 to the Montrose Center has directly supported programming within Hatch Youth Services such as educational sessions, mental health counseling, rehousing services, and social events.
In 2021, 62% of clients were making less than $20,000 per year, 52% were uninsured for health and 70% were people of color.
People can support not only the Montrose Center but the 2SLGBTQ+ community at large by finding their local community center and supporting through donations, volunteering, or simply spreading awareness so others know about their presence and support available.
"We're here for to empower LGBTQ Houston," says Torres. "This is a safe, affirming place where you can be you."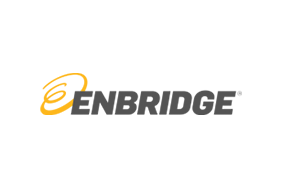 Enbridge Inc.
Enbridge Inc.
About Enbridge
At Enbridge, our name spells out our mission: a bridge to a sustainable energy future. That bridge safely connects millions of people around the world to the energy they rely on every day, fueling quality of life. Whether it's natural gas, oil or renewable power, the energy we deliver through networks spanning North America and our growing European offshore wind portfolio helps to heat homes, feed families, fuel vehicles and power industry. We're investing in modern energy infrastructure to sustain access to secure, affordable energy. We're also building on two decades of experience in renewable energy to advance new low-carbon energy technologies including hydrogen, renewable natural gas and carbon capture and storage. We're committed to reducing the carbon footprint of the energy we deliver, and to achieving net zero greenhouse gas emissions by 2050.
Headquartered in Calgary, Alberta, Enbridge's common shares trade under the symbol ENB on the Toronto (TSX) and New York (NYSE) stock exchanges. To learn more, visit us at Enbridge.com
More from Enbridge Inc.