Published 07-19-23
Submitted by McDonald's Corporation
CHICAGO, July 19, 2023 /CSRwire/ - The results are in: the names of three more talented filmmakers have gone up in lights as McDonald's USA unveils the rising stars who are primed to take the industry by storm. The newly selected finalists of the Spotlight Dorado short film contest will each receive a production budget of $75,000 and mentorship from renowned industry leaders as they embark on the unforgettable creative journey of producing their short films. In its second year, Spotlight Dorado continues to uplift and amplify diverse voices to help drive inclusivity and bridge the gap that exists for Hispanic filmmakers in the industry, further reinforcing McDonald's long-standing commitment to championing the community's rich culture through programs that fuel pride and representation.
After reviewing hundreds of submissions, a panel of industry pros handpicked this year's top three finalists based on criteria like their originality, direction, writing, and production value. The filmmakers were surprised with the news at a star-studded celebratory event in the heart of Hollywood where they got to meet some of their mentors including comedian, writer, actor, and producer Al Madrigal, actress Danay Garcia, and writer, producer, director, and actress Gloria Calderón Kellett, along with last year's Spotlight Dorado grand-prize winner Jesus Celaya.
"When I was starting out in Hollywood, it was challenging being the only Latina in the room. I often felt out of place and I struggled with imposter syndrome," said Gloria Calderón Kellett, showrunner of the Amazon Original series With Love. "That's why I am so thrilled to have joined Spotlight Dorado as a mentor to give these three rising stars the platform to tell stories that will resonate with our community and to let them know that they deserve to be seen and heard."
Also joining this year's all-star mentor squad are Grammy®-winning artist, Golden Globe®  and Emmy® nominated actor Anthony Ramos, director Carlos López Estrada and writer-director Nancy Mejía. Together, they will guide the finalists over the next few months as they bring their stories to life, while sharing insights into their own experiences breaking through the barriers they faced as Latino creators in Hollywood.
Meet Spotlight Dorado's newest finalist line-up
Get ready to be mesmerized by the display of creativity and raw talent about to grace the golden screen!
The three short films will premiere on SpotlightDorado.com in November, giving viewers nationwide the opportunity to watch and vote for their favorite to help determine the 2023 grand-prize winner.
The winner will be announced in December and will receive a year-long opportunity to work with McDonald's on next year's Spotlight Dorado campaign along with a laptop and one year of industry standard creative software subscription services. All three finalists will also be granted entry fees for up to six national film competitions in 2024 on behalf of the program.
Marissa Díaz Fancy Florez's
Summer Staycation
Marissa Díaz is a Tejana writer, director, and producer who has worked on notable projects including HBO's Girls and HBO Max's teen drama, Generation. She is also a Film Independent + Netflix Episodic Lab Fellow, a Film Independent + CNN Original Series Docuseries Fellow, and a Producers Guild of America + Google Create Fellow.
Fancy Florez's Summer Staycation Synopsis: For ten-year-old Fancy Florez, it's all in the name. She wants the finer things in life and puts in the work to manifest the greatest summer staycation ever, even if it means standing up to her archenemy. This slice of life comedy is a peek into all the ups and downs that come with girlhood.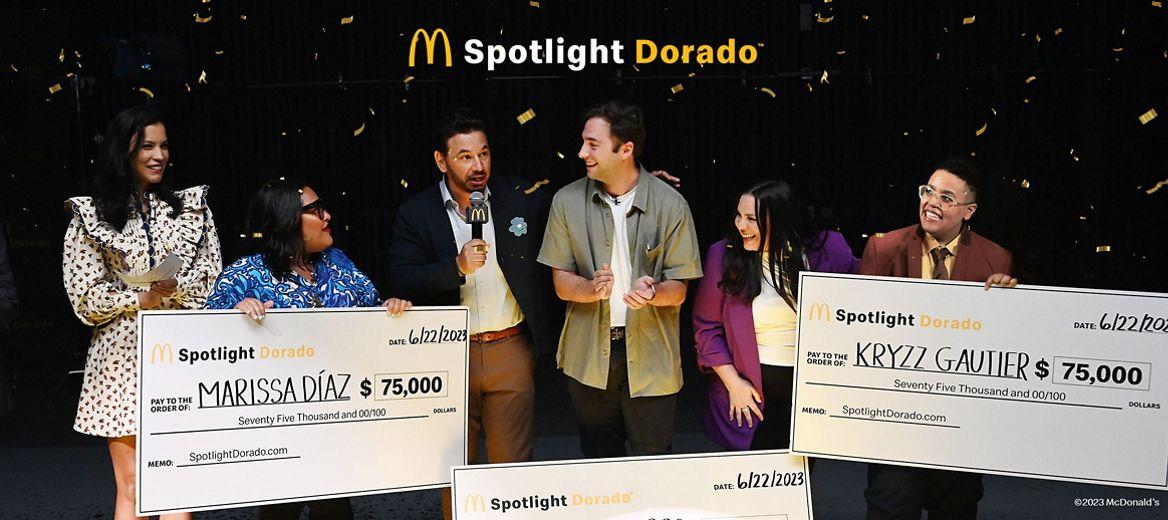 Kryzz Gautier
Chimera
Kryzz Gautier is a queer Afro-Latina writer/director born and raised in the Dominican Republic. She has worked on numerous projects as a writer including the critically lauded Gordita Chronicles and the highly celebrated franchise BIOSHOCK. Gautier's work has gained international acclaim, with her films screening at numerous Academy Awards, BAFTA, and Canadian Screen Awards qualifying festivals like Fantasia, Outfest, and Frameline.
Chimera Synopsis: Exploring obsession and how technology enables us, Chimera tells the story of Kian Zarrido, a talented virtual reality developer who leads a double life after recreating her ex-girlfriend in VR yet continuing her relationship with her fiance in real life.
Pablo Riesgo
Cuando Volvimos A La Tierra/ When We Came Back to Earth
Pablo Riesgo is a Spanish writer and director based between Los Angeles, Madrid and Mexico City. Currently pursuing his MFA at the American Film Institute, Riesgo was chosen to direct the pilot episode for the inaugural AFI Television Initiative in 2022. His latest short, Tiro Dominical, played in over 20 film festivals worldwide and received the Best Comedy Short Award at the 34th Fort Lauderdale International Film Festival.
Cuando Volvimos A La Tierra Synopsis (CVALT): A reimagining of the legend of the astronaut and Native American, CVALT is set to take viewers on a mission to Mars through the eyes of Marcel, an ultra-rich man with lofty dreams who encounters two unexpected guests that desire a better life.
For more information about Spotlight Dorado, visit spotlightdorado.com.
ABOUT MCDONALD'S
McDonald's has always been committed to the communities it serves, and the people that make up those communities. Spotlight Dorado underscores just one of the steps McDonald's has taken to help achieve a more equitable and inclusive future for our employees, Franchisees, suppliers, customers, and the communities we serve and foster. Serving more than 14,000 local communities nationwide, McDonald's wants to use its scale to empower and amplify the voices of Hispanic talent, especially in areas where they are underrepresented, including film.
Beyond Spotlight Dorado, the Golden Arches has given back and connected with the Hispanic community through initiatives in music, education, and sports, as well as supporting local charities and organizations that fuel Latino pride and representation.
McDonald's USA, LLC, serves a variety of menu options made with quality ingredients to millions of customers every day. Ninety-five percent of McDonald's approximately 13,500 U.S. restaurants are owned and operated by independent business owners. For more information, visit www.mcdonalds.com, or follow us on Twitter @McDonalds and on Facebook at www.facebook.com/mcdonalds.
View original content here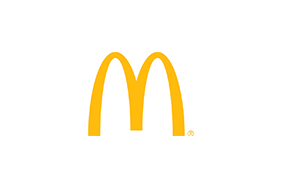 McDonald's Corporation
McDonald's Corporation
McDonald's is the world's leading global foodservice retailer with nearly 40,000 locations in over 100 countries. Approximately 95% of McDonald's restaurants worldwide are owned and operated by independent local business owners.
More from McDonald's Corporation