Published 07-19-23
Submitted by U.S. Bank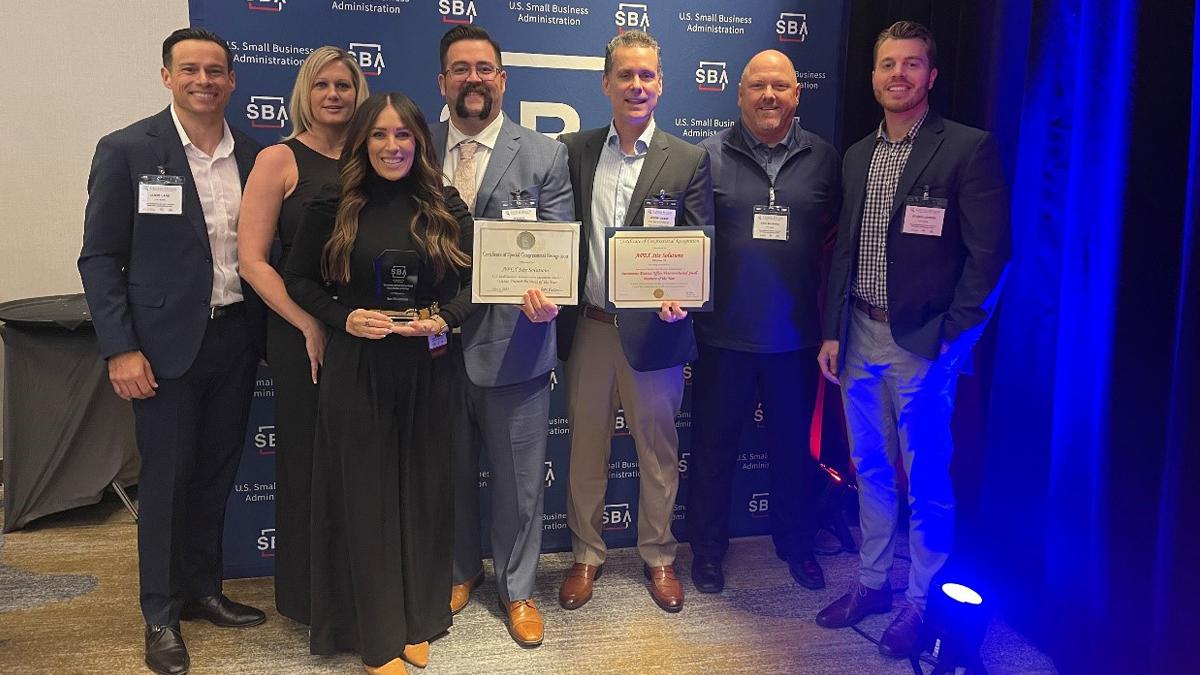 Originally published on U.S. company blog
Four U.S. Bank clients had a special reason to celebrate this year during National Small Business Week. The U.S. Small Business Administration (SBA) named them Businesspeople of the Year for their contributions as entrepreneurs and small business owners who are creating thriving businesses and helping their community by doing so.
National, state and territory award winners are celebrated during National Small Business Week during a ceremony in Washington, D.C.
Abdirahman Kahin, Afro Deli & Grill 
National Small Businessperson of the Year, National SBA
For Abdirahman Kahin, the owner of Afro Deli & Grill in St. Paul, Minnesota, the recognition of being named the National Small Businessperson of the Year by the SBA and meeting with President Joe Biden, Vice President Kamala Harris and SBA Administrator Isabella Guzman in Washington, D.C., in May is proof of one thing.
"It shows just how important small businesses are for the economy of this country," said Kahin, whose Afro Deli & Grill fast-casual restaurant serves fresh African cuisine.
Kahin, who immigrated to the U.S. in 1996, said he "had a dream and an ambition to grow the business and that came from a lot of sacrifice throughout the years."
Kahin opened his first Afro Deli & Grill in 2011, and today operates four brick-and-mortar locations along with offering grab-and-go products at more than a dozen other locations in the Twin Cities area. Kahin employs more than 70 people and provides home-delivered meals to vulnerable community members in partnerships with Meals on Wheels and Kitchen Collision.
"In the beginning, my challenge was how to convince non-Africans to eat African food," Kahin said. "It was new ground for most Minnesotans. They didn't know what to expect. I am thankful to those who trusted me and tried my food for the first time."
When asked about his relationship with U.S. Bank, Kahin said that "we're neighbors, the bankers are always helpful, and I can say nothing but good things about the partnership I have with U.S. Bank."
Taveesak "Dang" Chanthasuthisombut, Dang Thai Cuisine and Mr. Dee Sushi Bar 
Idaho Small Businessperson of the Year, SBA Idaho
Chanthasuthisombut, whose restaurants are located in Hailey, Idaho, was named Idaho Small Businessperson of the Year. He was nominated by Benjamin Mitchum, SBA business development officer for U.S. Bank.
"Dang embodies the pursuit of a dream and the tenacity to achieve one's personal and professional goals," Mitchum said. "As a first-generation immigrant to the United States, Dang brought his hopes and dreams for what his new life would be. He set a goal to own his own restaurant within five years of arriving here and coming from a rich food culture, he brings something special to the tables of his customers every time."
Mitchum also said he admires the way that Chanthasuthisombut supported his employees through the pandemic.
Chanthasuthisombut is a first-generation citizen, having immigrated to the U.S. from Thailand in 2000. In addition to operating two restaurants in Hailey, he has also built strong community ties.
He said he didn't expect to be nominated. "I was very surprised; I just do my job and what I can for my community and the people of Hailey. But I'm really happy."
Of his experience as a U.S. Bank customer, Chanthasuthisombut said that the bank treats him like family.
"Everyone has been really nice, and when I have a question, they always try to find an answer," he said.
Kenny Blakeslee, APEX Site Solutions 
Veteran-Owned Small Business of the Year, SBA Sacramento District Office
The SBA Sacramento District office honored Apex Site Solutions, founded by former United States Navy avionics technician Kenny Blakeslee, as the Veteran-owned Small Business of the Year. Blakeslee, who co-owns the Elk Grove, California, business with his wife and business partner Brooke Blakeslee, has grown their wireless telecommunications services company to employ more than 100 people.
Their business focuses on the evolving needs of carriers, tower owners, building owners, public safety radio users and any other sector requiring wireless solutions – from building towers, coverage testing and troubleshooting network problems to improving cellular and two-way radio coverage inside buildings.
At the heart of their business is putting people first – including on-the-job training and career development opportunities to empower their employees and help them succeed to his community-focused work in the industry and within their hometown.
"Kenny is a second-generation tower climber who fondly remembers joining his father on the job during Take Your Child to Work Day, his first taste of the tower construction life," said Louis Lane, a U.S. Bank SBA business development officer who nominated Blakeslee for the recognition. "The business he has built out of his passion and commitment to create meaningful jobs and successful careers in the Sacramento area is inspiring."
The Blakeslees also became active and involved in a local nonprofit focused on preventing human trafficking after a local incident of child trafficking rocked their tight-knit community. Together, the Blakeslees work with the 3Strands Global Foundation to develop key initiatives and free training and certification courses to mobilize communities to combat human trafficking through prevention education and reintegration programs.
Apex Site Solutions hosts an annual fundraiser to support the nonprofit's mission and programs.
Lane and seven other U.S. Bank colleagues joined Brooke Blakeslee during a special recognition event as part of the Capital Region Small Business Week in Sacramento.
"We appreciate U.S. Bank for their scale and scope because it allows us to live our value of 'better every day,' Kenny Blakeslee said. "Having access to world-class banking products, infrastructure and experts for a business of our size has really helped us improve our financial processes and risk management."
Denise Cotter and Michelle Marino, Houndstooth House 
South Dakota Small Business of the Year
For Denise Cotter and Michelle Marino, destiny brought them together hundreds of miles from their hometowns to start Houndstooth House, their growing interior design and retail store in Sioux Falls, South Dakota.
While Cotter and Marino grew up just 90 minutes from each other in Kansas, they didn't meet until they were working at a mall in Sioux Falls.
"We then had three kids each and, when we were ready to go back to work after having them, we decided to start a business that would be flexible enough that we could continue to put our families first," Marino said.
Marino and Cotter have grown Houndstooth House in the last 20 years from an independent interior design firm to having a 10,000-square-foot building with retail space and eight employees.
"Really, the changes happened fast these last five years when we were selected as the preferred designers for a four-story, multi-use development downtown," said Cotter, who added that both Houndstooth House and her family have business and personal banking accounts with U.S. Bank.
"We built out 17 $1-million condos on top of keeping our day-to-day business going with other clients."
Within the last six months, they opened their new retail space. As they look toward the future of their business, they are focused on growing that arm of their business and hiring top talent to support their thriving business.
"A couple of years ago, we told people we were the up-and-coming interior designers in Sioux Falls," Cotter said. "I feel like we put it out into the universe and now look at where we are today."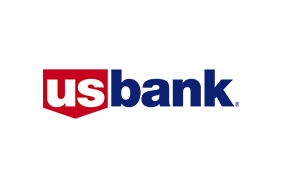 U.S. Bank
U.S. Bank
About U.S. Bank
U.S. Bancorp, with approximately 70,000 employees and $601 billion in assets as of September 30, 2022, is the parent company of U.S. Bank National Association. The Minneapolis-based company serves millions of customers locally, nationally and globally through a diversified mix of businesses: Consumer and Business Banking; Payment Services; Corporate & Commercial Banking; and Wealth Management and Investment Services. The company has been recognized for its approach to digital innovation, social responsibility, and customer service, including being named one of the 2022 World's Most Ethical Companies and Fortune's most admired superregional bank. Learn more at usbank.com/about.
More from U.S. Bank