Published 07-19-23
Submitted by GoDaddy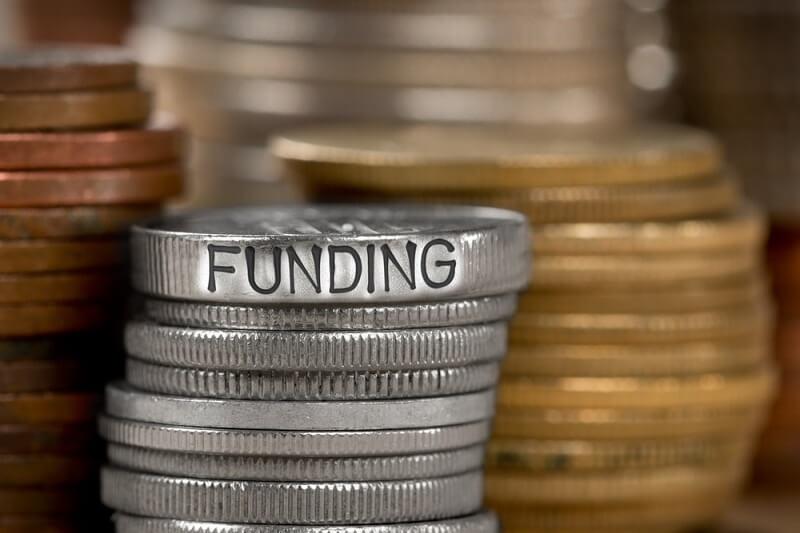 Originally published by Small Business Currents
At a time when inflation is on the rise and funding for microbusinesses is tight, entrepreneurs could need to find alternative funding solutions to meet their capital needs. Finding these solutions isn't always simple.
As GoDaddy's senior corporate sustainability manager and inclusive entrepreneurship expert, I speak frequently with microbusiness owners from all walks of life to understand both the challenges and solutions they face daily.
Entrepreneurship provides a vital component of today's global economy, creating a platform for innovation, job creation and economic growth. However, 67% of microbusiness owners surveyed by GoDaddy's Venture Forward research initiative reported being unaware of business assistance, funding, and government programs available to them.
As we know, not all entrepreneurs have the opportunity to pitch to deep-pocketed investors. Most entrepreneurs are scattered across the U.S. They're scrappy and tenacious but don't always get a fair shot. Socioeconomic status, race or location has hindered their ability to seize opportunities available to others. For example, Black entrepreneurs have historically faced disparities in securing venture capital funding and typically receive less than 2% of overall venture capital dollars each year.
For many microbusiness owners, one question continues to persist – what alternative funding solutions are available, and how will they help me scale my business and achieve growth-based goals?
I identified three helpful ways that entrepreneurs can leverage alternative funding solutions:
Microloans
There are a number of nonprofit and community-focused lenders who provide relatively small loans to existing businesses. For example, the Local Initiatives Support Corporation (LISC) is a resource that provides grants and loans to entrepreneurs from underserved communities and further partners with local business development organizations to help entrepreneurs access capital and improve their business practices. A great starting point to learn more is the SBA's approved list of microlenders.
Crowdfunding
Crowdfunding is more of a grassroots method, where business owners can tap into their community for investments, rather than finding one person to support all of their funding needs. There are several crowdfunding platforms to choose from, like Kiva, where borrowers in the U.S. can secure 0% interest, $0 fee loans. Over the last eight years, GoDaddy and its employees lent more than $610,545 partnering with Kiva, supporting over 31,000 small businesses in 78 countries.
Those who find success with crowdfunding often leverage strategic marketing efforts, such as creating an entire social media campaign around the crowdfund to highlight progress and inspire the community to invest. Microbusiness owners can also create a custom hashtag to promote a campaign and encourage followers to use it within their posts. They can also temporarily swap their own profile picture with an eye-catching graphic to promote the crowdfunding campaign.
Small Business Grants
Who doesn't like the idea of getting "free" money for their startup venture? Small business grants are available in a variety of categories from federal to state and regional to corporate. There are several resources available to help identify the best small business grant options, including through SBA.gov or local Small Business Development Centers, which offer resources to meet the unique needs of small business owners along their journey.
In addition to alternative funding solutions, there are other ways that entrepreneurs can scale their business during lean times, including:
Leveraging Generative AI
Generative AI isn't just a tool for the enterprise or Big Tech workers. Small business owners can easily take advantage of this innovative technology to save time, cut costs and increase productivity. A recent GoDaddy survey showed that 57% of small business owners are interested in using Generative AI tools for their business. GoDaddy recently launched three new Generative AI products specifically geared toward solving small business challenges including:
Online Store Product Descriptions: Provides an AI-generated, creative, customized product description based on the product image.
Customer Service Messages: With AI technology, it summarizes previous messages with the customer and generates a suggested response that can be adapted and sent.
Instagram and Facebook Ads: Creates AI-generated advertisements that almost instantly attract customers on social media.
Building a Website
One of the easiest ways to increase a customer base and reach other people outside of the local community is to build a website. Even those who don't consider themselves tech-savvy can tap into the many free website builder platforms available online. I recommend finding a template or designing a website that reflect business goals and how you want the customer to feel when learning more about your product or service.
Networking
Entrepreneurs often feel that they have to go at it alone. That do-it-yourself mentality is a nice motivator, but it isn't sustainable in the long run. Microbusiness owners need a community or network of people that they can turn to for advice, guidance, and support. Networking in their local area can help them identify like-minded business owners who they can go to for solutions (or even just to vent). Empower by GoDaddy is a global social impact initiative that connects entrepreneurs with tools and resources by partnering with local community groups like the Better Business Bureau Serving the Pacific Southwest and Baltimore Impact Hub. The resounding benefit to this program is the chance for connecting and building relationships.
This isn't the first time entrepreneurs are navigating tumultuous times, but it's important to remember that there are resources, funding options and ways to build a successful business even when faced with the most challenging of circumstances.
Emily Wheeler is the Senior Corporate Sustainability Manager and Inclusive Entrepreneurship Expert at GoDaddy. Twitter Handle: @GoDaddy.
Funding stock image by EtiAmmos/Shutterstock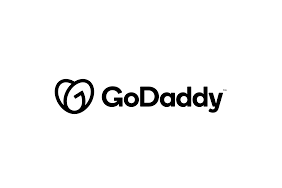 GoDaddy
GoDaddy
GoDaddy is empowering everyday entrepreneurs around the world by providing all of the help and tools to succeed online. GoDaddy is the place people come to name their idea, build a professional website, attract customers, sell their products and services, and manage their work. Our mission is to give our customers the tools, insights and the people to transform their ideas and personal initiative into success. To learn more about the company, visit www.GoDaddy.com.
GoDaddy focuses on making opportunity more inclusive for all in the communities where we work, live and play across the globe. We rally behind inclusive entrepreneurship and other critical local needs that empower people to succeed through philanthropic and in-kind donations, volunteerism, strategic partnerships and advocacy.
Empower by GoDaddy is GoDaddy's global community and philanthropic program equipping entrepreneurs in underserved communities with training, tools and peer networks to accelerate their journeys. GoDaddy rallies behind entrepreneurs in underserved communities by building their confidence and skills to strengthen their small business' digital presence.  Entrepreneurs engage in customized learning experiences, work 1-1 with GoDaddy volunteer coaches and local mentors, and gain access to wrap-around services, in-kind products and networks boosting their small businesses success.
More from GoDaddy