Published 07-19-23
Submitted by T-Mobile
T‑Mobile's Project 10Million helped millions of kids nationwide get and stay connected for remote learning when Covid upended the educational system. Here, a technology expert shares how the initiative supported thousands of students in New Jersey and continues to provide the hotspots and technical support students need to have equitable access to learning.
When you ask Damien Dimeno if he has a sense of how many kids in New Jersey's Union and Middlesex Counties he has helped obtain hotspots and reliable internet access during the thick of Covid's remote learning, he goes quiet trying to assess the numbers.
"About eight thousand," he says after a long pause.
"I haven't even really thought about quantifying that until you asked," he admits. "The scope is too big to think about when you're tackling the problem. You don't look back, you don't look forward. You just do the moment. We do the best we can with what we have. But we had T-Mobile on our side, so we were empowered. And if I can help 10 million more, I'm there."
It's a goal that's in full view. Damien, whose information technology consulting firm, Aeneas Technology, serves various school districts in New Jersey, was instrumental in helping thousands of students across two counties back in 2020 by discovering T-Mobile's Project 10Million, a $10.7 billion nationwide initiative aimed at helping to close the digital divide in education by offering free internet connectivity and mobile hotspots to up to 10 million eligible student households. The company also offers school districts free and heavily subsidized data plans as well as access to affordable laptops and tablets. By the end of 2022, T-Mobile provided $4.8 billion in services and connected more than 5.3 million students across the U.S. through Project 10Million and its other education initiatives.
"When Covid happened, the hardest thing for us was equity," says Damien. "Union County School District serves the entire county of over twenty towns. They range from very well-off, with students who have reliable internet and laptops, to towns that don't have the same access to technology. Equity is impossible if you can't provide a level playing field for internet access. It's just a basic need."
Damien says when Covid mandates paused in-person learning, he was getting calls from school administrators who were panicking at an obvious lack of equal internet access and devices for students who in a moment's notice had to attend classes and submit homework online. In his search for a solution, Damien says he was horrified to find that many providers were up-charging exorbitant rates for hotspots and meager amounts of pooled data to capitalize on people's desperation.
"There was no way any business administrator or board of education was going to be able to approve those rates," says Damien. "And I felt so badly because all I could think about were the kids that didn't have access, and it's not their fault! I was calling and emailing and begging so many people and organizations, and I don't even know how it happened, but I got in contact with T-Mobile and I told them my plight and I figured it would just be another dead end but, sure enough, they got back to me and said, 'Let us give you sixty hotspots.' I was in shock. I only asked for fourteen!"
Damien says Union County then used school buses to distribute those sixty hotspots to the students' homes. Only problem was, they quickly went through every last one because everyone was in such need.
"I called up my contacts at T-Mobile and I asked for twenty more, and I couldn't believe their response: 'No problem. We got you.' I went from finding nothing after an exhaustive search for help to then suddenly having eighty hotspots on a free plan. My thoughts were to immediately start calling other school districts I work with. Middlesex County was also in need and wound up receiving 160 hotspots through Project 10Million!"
Damien is still in awe at how effectively and efficiently T-Mobile was able to address the specific challenge at hand in 2020 and, perhaps even more importantly, how the program is continuing to close the digital divide for those students today.
"This problem we were having where we could barely find Chromebooks, let alone internet access, just went away," he says. "It was the first time in my life I'd ever really seen equity in action, and when I got to speak with T-Mobile educational representatives, I understood that the company really had put so much work into understanding all the issues school districts were facing, not just in that moment but also at large, so they were prepared to answer the call."
Dr. Kiesha King is one of those educational leaders on T-Mobile's team helping to guide and inform Project 10Million in its efforts to serve communities holistically.
"From a perspective of not only access, but also sustainability of that access, Project 10Million is really something that's unheard of," says Dr. King, T-Mobile's Senior National Education Administrator for K-12.
Dr. King also says because education is a data-driven world, the pandemic forced educators to make some quick decisions they weren't prepared for and, according to newly released research, the effects of that can be longstanding without proper support.
"We knew that schools needed more than just the hardware," she explains. "Yes, we have hotspots available that we want to put in the hands of your students, but we know that administrators need help with staging, kitting, labeling, asset tagging, distribution, etc. We know that they need implementation support and folks from the education world like me who can sit beside you and plan out what this can look like over time. And T-Mobile's Project 10Million is more critical now than it's ever been in providing technology and continuing connectivity for students as pandemic-related funding is ending and new governmental programs are still being ironed out."
It's the kind of support that Damien says is the real deal.
"Covid was its own problem," he says. "But equity continues to be a problem for so many schools. That's no longer the case in Union and Middlesex counties thanks to T-Mobile. When I can give a family internet, it changes that student's ability to access learning materials, access their teachers — access society, really. And the beauty of this program in my opinion is not how it started, but how it continues. I have never once been bothered for a balloon payment or change of contract terms. I never had a moment where I thought they were trying to take advantage like everyone else was. T-Mobile is the only company that I trusted through the pandemic and they continue to deliver."
FACTS AND SIGN UP
Project 10Million is T-Mobile's $10.7 billion initiative to offer connectivity for up to 10 million eligible student households that lack equal access to the internet.
Thanks to Project 10Million and T-Mobile's other education programs to help close the digital divide, the company has provided $4.8 billion in products and services, connected more than 5.3 million students and equipped them with free or highly subsidized service so they can have access where and when they need it.
Learn more about Project 10Million and register your school district or student for the program.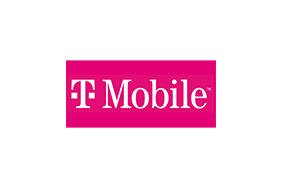 T-Mobile
T-Mobile
T-Mobile US Inc. (NASDAQ: TMUS) is America's supercharged Un-carrier, delivering an advanced 4G LTE and transformative nationwide 5G network that will offer reliable connectivity for all. T-Mobile's customers benefit from its unmatched combination of value and quality, unwavering obsession with offering them the best possible service experience and undisputable drive for disruption that creates competition and innovation in wireless and beyond. Based in Bellevue, Wash., T-Mobile provides services through its subsidiaries and operates its flagship brands, T-Mobile, Metro by T-Mobile and Sprint. For more information please visit: https://www.t-mobile.com/news.
More from T-Mobile