Published 07-19-23
Submitted by Viatris
Noncommunicable diseases (NCDs) cause approximately 41 million deaths each year globally and encompass a range of conditions including hypertension, diabetes, cancer, mental health conditions and cardiovascular disease. Viatris' broad portfolio helps address these areas and, via our commercial footprint and partnerships, we seek to leverage our portfolio to bring access to medicines and supporting services to patients and healthcare systems across the world.
In 2022, examples of the work by Viatris colleagues in countries around the world to introduce treatments for expanded access included the following:
In Poland, we introduced an educational application on dyslipidemia, the Riskmeter. The tool is built to educate, train and improve the competency of HCPs on proper cardiovascular risk assessment. The application is dedicated to HCPs and calculates cardiovascular risk based on indicated sample parameters and considers therapeutical goals indicated in the guidelines.
We registered Dymista nasal spray, the first fixed-dose combination of azelastine hydrochloride + fluticasone propionate, in the Philippines. There is a high 20% prevalence rate of allergic rhinitis (AR) among Filipinos and despite the availability of antihistamines and nasal corticosteroid sprays, there is still a gap in the treatment options for patients. Biosimilar bevacizumab1 was also registered and launched in the Philippines to address the unmet needs of colon cancer patients for more affordable treatment options. Colon cancer is the third most common cancer type in the country.
In the U.S., we launched several important generic medicines, including generic lenalidomide, a medicine used for the treatment of certain cancers affecting blood cells, and cyclosporine ophthalmic emulsion as a first generic version of Restasis®, indicated for dry eye disease. We also received final approval of Breyna (budesonide/formoterol), the first U.S. FDA-approved generic version of Symbicort, a milestone both for our company and the many patients living with asthma and chronic obstructive pulmonary disease (COPD).
In Romania, we responded to the Ministry of Health's call to increase access to lifesaving molecules by launching UGUROL (tranexamic acid), for prevention and treatment of hemorrhages caused by systemic or local fibrinolysis.
Yupelri (revefenacin), a once-daily nebulized treatment, was launched in the United Arab Emirates to support COPD patients.
In Norway, Dymista was approved as an over-the-counter product to enable greater access to a self-care option for patients managing their allergic rhinitis.
In China, Viatris launched a digital solution, YUEYA, to help hypertension patients control their blood pressure and also support HCPs with managing patient care. The solution includes blood pressure monitoring and detection, medication reminders, patient education and lifestyle instructions.
In Greece, we launched generic fingolimod for the treatment of relapsing forms of multiple sclerosis (MS) in adults.
Biosimilar adalimumab1 was launched in Israel to support patients with rheumatoid arthritis and psoriasis.
In New Zealand, a supply tender arrangement of Viatris with PHARMAC resulted in the availability of two cardiovascular disease treatments: ramipril was listed in New Zealand for the first time and is available as a fully funded product; and rosuvastatin was fully funded for eligible patients for the first time.
To address the global burden of NCDs, we work with stakeholders to create beyond-the-pill solutions that are patient-centric and include awareness, prevention, early detection and treatment. This comprehensive approach is critical to saving lives and alleviating needless suffering."

— Abhijit Barve Chief Medical Officer, Viatris
View the full 2022 Sustainability Report here.
1Part of the transaction of assets to Biocon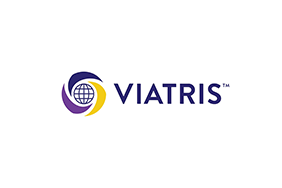 Viatris
Viatris
Viatris Inc. (NASDAQ: VTRS) is a global healthcare company empowering people worldwide to live healthier at every stage of life. We provide access to medicines, advance sustainable operations, develop innovative solutions and leverage our collective expertise to connect more people to more products and services through our one-of-a-kind Global Healthcare Gateway®. Formed in November 2020, Viatris brings together scientific, manufacturing and distribution expertise with proven regulatory, medical, and commercial capabilities to deliver high-quality medicines to patients in more than 165 countries and territories. Viatris' portfolio comprises more than 1,400 approved molecules across a wide range of therapeutic areas, spanning both non-communicable and infectious diseases, including globally recognized brands, complex generic and branded medicines, and a variety of over-the-counter consumer products. With more than 38,000 colleagues globally, Viatris is headquartered in the U.S., with global centers in Pittsburgh, Shanghai and Hyderabad, India. Learn more at viatris.com and investor.viatris.com, and connect with us on Twitter at @ViatrisInc, LinkedIn, Instagram and YouTube.
More from Viatris