Published 07-26-23
Submitted by Benevity
Quiet giving is on the rise 
The global economic downturn is placing pressure on companies to tighten budgets and consider pullbacks across areas of spend, with financial investment in corporate programs related to purpose and impact being put to the test. 

In spite of this pressure, companies remain committed to being a force for good — but more quietly than in the past two years. In 2023, we expect fewer bold statements from companies on every hot-button issue and more compassionate action and communications focused on their employees and the local communities where they can make a more pronounced impact — a trend we're calling "quiet giving."
Qui•et Giv•ing 
[ kwī-ət giv-iŋ ] verb 

How companies will demonstrate their corporate purpose during difficult times, characterized by turning their focus inward to center investments on their employees and local communities
Companies are investing close to home 
Companies will be leaning in to support those closest to them, namely employees who are experiencing personal challenges related to the economy — increased costs of living, decreased well-being, plunging productivity, according to the U.S. Bureau of Labor Statistics, and difficulty maintaining a sense of connection to their colleagues, communities and company.
90% of CSR leaders say companies should spend more time acting on social justice issues through their own practices and programs versus making bold statements.
This new inward focus will manifest through different types of social investments than in years past. In 2023, companies are forecasting the largest increase in investment in employee climate action programs, followed by employee learning and social action programs; diversity, equity and inclusion (DEI) initiatives; employee resource groups (ERGs) and volunteering. 

Volunteering, which was a bright spot for corporate purpose programs in 2022, will move further into the limelight in 2023 because it offers an answer to many of the challenges facing employees, communities and companies right now. Company-led volunteering initiatives provide an opportunity for employees to meaningfully connect with each other and make an impact in local communities that sorely need support. Doubling down on employee volunteering programs can help to address the labor shortage nonprofits are currently experiencing.
And research in the Journal of Happiness Studies has shown that spending time in service to others can improve well-being, which can come as a restorative reprieve for many during difficult times.
Upward investment in employee programs:
1. Employee climate action programs
2. Employee learning & social micro-actions
3. DEI initiatives
4. Employee resource group budgets
5. Employee volunteering
While companies will prioritize the needs of their people, they will also remain resolute in maintaining their social investments — serving as a critical source of support through grants and partnerships with nonprofits serving vulnerable populations.
Top 5 areas with increase granting focus:
1. Locally focused causes and nonprofits where employees live and work.
2. Black, Indigenous, and other people of color-led organizations and causes focused on equity and justice.
3. Grants aligned with the strengths of the business.
4. Initiatives mitigating the negative impacts of the economy on underserved populations.
5. Organizations addressing systemic problems like homelessness and food insecurity. 
Despite the downturn, we can take comfort in knowing that most companies are maintaining their investments to support key populations and issues and causes close to home while continuing to back their people in making a positive impact at work and out in the world in the ways that matter most to them. Companies who have been committed to purpose for the long term understand the resilience and value it brings to their stakeholders and communities, and they know that now is not the time to pull back.
Discover the top five emerging societal and industry trends shaping the future of CSR, DEI and ESG in The State of Corporate Purpose 2023.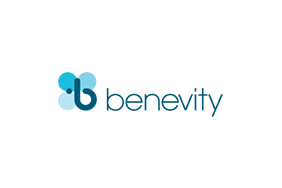 Benevity
Benevity
Benevity, a certified B Corporation, is the leader in global corporate purpose software, providing the only integrated suite of community investment and employee, customer and nonprofit engagement solutions. Recognized as one of Fortune's Impact 20, Benevity offers cloud solutions that power purpose for many iconic brands in ways that better attract, retain and engage today's diverse workforce, embed social action into their customer experiences and positively impact their communities. With software that is available in 22 languages, Benevity has processed more than $12 billion in donations and 58 million hours of volunteering time to support 418,000 nonprofits worldwide. The company's solutions have also facilitated 900,000 micro-actions and awarded 1.2 million grants worth $18 billion. For more information, visit benevity.com.
More from Benevity