Published 07-18-23
Submitted by Paramount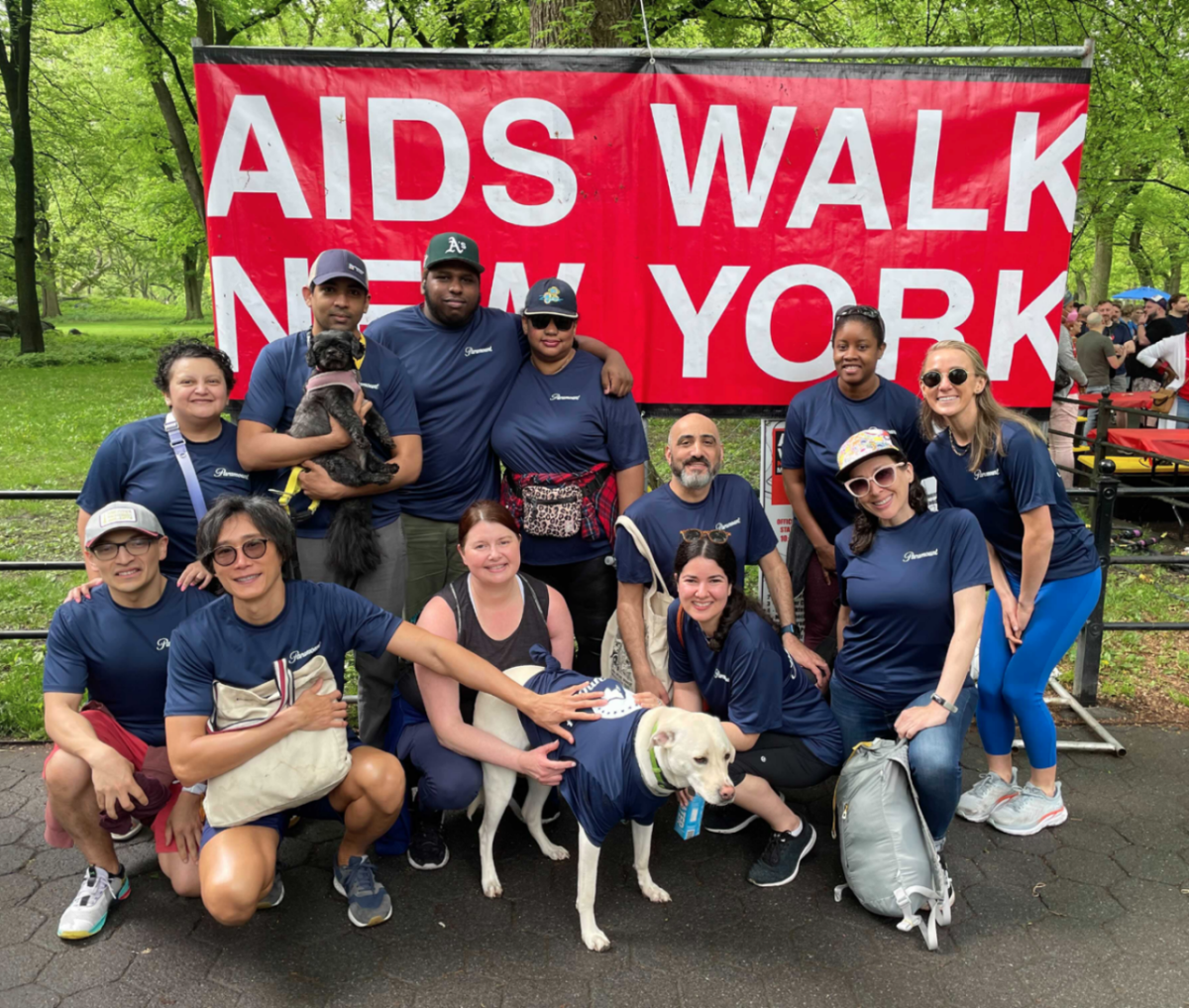 Originally published in Paramount's 2021-2022 Environmental, Social, and Governance Report
Our ability to offer our employees valuable experience within the company is essential to our overall business mission. We work to create a high-performance culture, including investing in building outstanding managers and teams, strengthening employee development, and helping every member of the Paramount team live up to their full potential.
Employee Engagement 
Keeping our talented workforce engaged and connected is a key imperative for our business. We also recognize the shifts in work and life that we have all experienced since the start of the pandemic. During this unique and challenging period, we have sought to continually improve engagement and respond to employee feedback.
In early 2021, as part of our commitment to continue building a high-performance culture, we introduced a new companywide performance development cycle – a continuous process of goal setting, ongoing one-on-one conversations between managers and their team members, and two required performance check-ins per year. The goalsetting process is designed to help managers and teams connect to our company mission and strategy, identify priorities, measure results, and create a culture of accountability, while the performance check-ins help guide performance, growth, and continuous feedback.
In order to measure our progress on key engagement, inclusion, and well-being metrics and identify areas for improvement, we typically distribute two employee surveys annually. In November of 2021, we conducted a company-wide employee "pulse" engagement survey, and 74% of all employees participated. This survey followed up on a more in-depth survey conducted in March of 2021 and that covered topics like engagement, inclusion, well-being, and return-to-office planning. The survey includes Paramount fulltime, part-time, and union staff employees.
Our November 2021 pulse survey showed improvements across all engagement and inclusion topics. It also revealed an opportunity to improve our focus on employee well-being, which we will continue to prioritize through expanded employee wellness offerings and benefits. Over 80% of respondents reported having a mid-year check-in conversation with their manager, while more than 60% said they participated in an action planning session, in which managers and their teams strategize on how to effectively respond to focus areas surfaced during the last survey.
The overall participation rate in our May 2022 employee engagement survey was 80%. Of note, 76% of employees agreed that Paramount is improving the way it supports diversity, equity, and inclusion within the company.
In 2021, we also expanded the important and ongoing work with the Gallup organization, which allowed us to measure inclusion and engagement overall and helped us to better understand our gender and ethnically diverse populations.
Employee Resource Groups 
Our Employee Resource Groups (ERGs) are an important outlet for our team members to engage on DE&I issues on both a personal and professional level. They are also a source of direct support for core business initiatives across our brands. We have eight ERGs that serve specific diverse communities; in total, we have 55 ERG chapters across 16 locations world-wide. More than half of our employees are engaged with ERGs. In addition, our Paramount Veterans Network helps connect employees who have served in the military.
In 2021, our ERGs demonstrated their creativity and commitment to advocacy through extensive celebrations of Heritage Months. Over the course of the year, Paramount's ERGs held over 280 heritage month and cultural events to honor Black History Month, Women's History Month, Native American Heritage Month, South Asian Heritage Month, and more.
Employee Training 
Regular, accessible opportunities for skill development and learning are a key part of our approach to building an engaged workforce. We seek to empower our employees to guide and grow their career over the long term, through training, executive coaching, and leadership development opportunities. We also provide tuition support for employees pursuing education and encourage employees to learn, develop, and collaborate through mentoring programs.
In July of 2021, we launched a new online learning hub called Propel. The hub offers a diverse and flexible range of programs that allow employees to control their development journey. Options include weekly lightning courses for people managers, multimonth leadership journey cohort experiences, expanded skill-building offerings for employees, and multimonth programs for leaders, as well as customized team trainings. The programs are designed and delivered by world-class experts and thought leaders and are open to all fulltime Paramount employees. As of the end of 2021, there were more than 1,500 employees learning through Propel, just one of our online e-learning resources.
In 2021, we launched a Learning Council, comprised of nearly 40 employees overseeing learning and training programs across the company. The group meets every other month to discuss opportunities for collaboration and to strategize on how to improve the learning experience across all disciplines.
Meanwhile, our mentoring programs allow our employees to share experiences, receive support, and sharpen leadership skills. We offer a six-month, one-on-one mentoring program called Mentoring+ to employees world-wide that provides mentees and mentors the opportunity to build a lasting connection through focused one-on-one support and development. Over 700 employees utilized the Mentoring+ program in 2021. In addition, our Pop-Up Mentoring program allows employees to connect with a mentor for on-demand support in a one-time meeting.
As Paramount prepared to return to the office in 2022, we rolled out specialized learning resources to support managers in leading their teams through the transition to in-office, hybrid, and fully remote work models. We also provided learning to our employees to help them prepare for the transition to new work models.
Employee Benefits 
Offering a comprehensive suite of benefits is one way we attract the best and brightest in the industry and make them feel supported throughout their employee experience.
Paramount continues to provide core benefits like health, life, and disability insurance; matching retirement contributions; tuition reimbursement; and bicycle commuter reimbursement.
We offer 12 weeks of paid parental leave, as well as six weeks of paid caregiving leave. Full-time and part-time eligible staff can access these benefits. In addition, we help support their family with a range of resources, including enhanced fertility, adoption, and surrogacy benefits, along with childcare and eldercare resources, and flexible work hours for full- and part-time employees.
Throughout the ongoing pandemic, we have sought to offer new, relevant resources to all our team members. In 2021, we expanded our offerings around mental health and well-being, including online resources and access to healthcare professionals. We also extended many of these resources to part-time employees and contractors.
ESG-Oriented Investment Option in Our Defined Contribution Plan
We include the Vanguard FTSE Social Index Fund in the Paramount Global 401(k) Plan lineup, consistent with our work to offer a suite of low-cost index fund options to participants, covering the broadest set of asset classes. This passively managed fund excludes stocks of certain companies from industries, including adult entertainment, alcohol, tobacco, weapons, fossil fuels, gambling, and nuclear power.
Further, companies with exposure to controversial weapons, civilian firearms, nuclear power, and fossil fuel industries are always excluded. It also excludes stocks of certain companies that do not meet the labor, human rights, anti-corruption, and environmental standards as defined by the UN Global Compact Principles, as well as companies that do not meet certain diversity criteria.
Learn more in in Paramount's 2021-2022 Environmental, Social, and Governance Report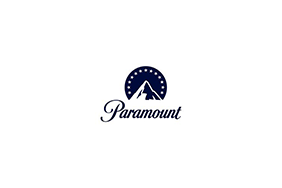 Paramount
Paramount
About Paramount Global
Paramount Global (NASDAQ: PARA, PARAA) is a leading global media and entertainment company that creates premium content and experiences for audiences worldwide. Driven by iconic studios, networks and streaming services, its portfolio of consumer brands includes CBS, Showtime Networks, Paramount Pictures, Nickelodeon, MTV, Comedy Central, BET, Paramount+, Pluto TV and Simon & Schuster, among others. The company delivers the largest share of the U.S. television audience and boasts one of the industry's most important and extensive libraries of TV and film titles. In addition to offering innovative streaming services and digital video products, Paramount Global provides powerful capabilities in production, distribution and advertising solutions.
More from Paramount