Published 07-17-23
Submitted by GoDaddy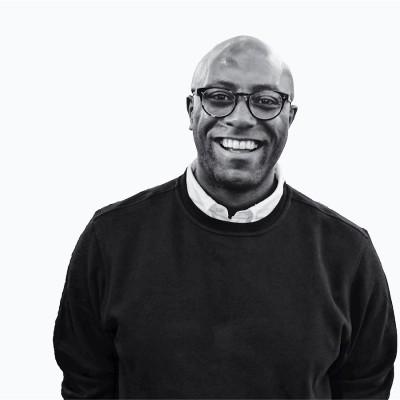 Geoffrey Brown, a member of GoDaddy's Content Creation and Education team, is making an impact by educating and supporting entrepreneurs on their digital journey. With a deep-rooted passion for small business, Geoffrey's role goes beyond just imparting knowledge. His commitment to forming genuine connections and serving as a valuable resource for entrepreneurs drives him to go the extra mile.
Geoffrey's role focuses on educating entrepreneurs about best practices across various digital platforms from websites to social media and content creation. He wants to ensure these entrepreneurs are forming a human connection with their audiences online, just like they would do in-person.
What truly excites Geoffrey about his role at GoDaddy is the opportunity to give back to the entrepreneurial community. Having grown up working in small businesses and with family members who owned their own enterprises, Geoffrey understands the challenges and triumphs faced by entrepreneurs.
"Education and resources are vital for entrepreneurial success," said Geoffrey. "I come to work each day motivated by what I can do to support our local heroes."
Geoffrey's work extends beyond GoDaddy's internal projects. He actively volunteers with Empower by GoDaddy, GoDaddy's social impact program dedicated to serving underrepresented communities. By creating YouTube shorts, educational videos on TikTok and Instagram, and hosting webinars, Geoffrey ensures that entrepreneurs from underserved communities have access to practical and easily understandable insights. Through his volunteer work with Empower by GoDaddy, he strives to reach even more entrepreneurs and provide them with valuable educational resources.
For Geoffrey, inclusive entrepreneurship means that every entrepreneur, no matter their background, should have a seat at the table. "Everyone gets a piece of education, help and experience no matter who they are, what their background is or where they are from," said Geoffrey. Through his dedication to inclusivity, Geoffrey aims to level the playing field and empower entrepreneurs everywhere.
Geoffrey's impact is evident through the numerous messages of gratitude he receives from entrepreneurs he has supported. "I have gotten many emails from entrepreneurs thanking me or adding me on LinkedIn for the information I shared, the passion they heard on the webinars, or the way that I email them after a session and help them with blogs or getting them going in the right direction," said Geoffrey.
Geoffrey also shed light on how local communities can support small businesses, even if they cannot be direct customers. "You can of course be a patron of their business, but if you cannot, do not let that stop you from celebrating that business online," said Geoffrey. "By sharing their posts on social media, liking and commenting on their content, and even tagging friends to promote their products or services, communities can play a pivotal role in supporting small businesses."
Geoffrey's personal favorite is tagging friends on social media and suggesting that their offerings would make excellent gifts. He also emphasizes the value of stocking up on gift cards from small businesses to spread support throughout the year, even during non-special occasions.
When asked about his advice for aspiring entrepreneurs, Geoffrey recommends conducting thorough research and planning, seeking help and advice from those who have gone through the entrepreneurial journey, and being prepared for hard work and flexibility. Above all, Geoffrey encourages individuals to believe in themselves and their abilities, assuring them that they have what it takes to succeed.
Geoffrey's dedication to educating and supporting entrepreneurs exemplifies GoDaddy's commitment to making entrepreneurship more inclusive for all. Through his role on the Content Creation and Education team and his volunteer efforts with Empower by GoDaddy, Geoffrey continues to make a significant impact for entrepreneurs worldwide. His passion for inclusivity and community support shines through his work, helping entrepreneurs form human connections and achieve success in the digital world.
Empower by GoDaddy Spotlight Series: By partnering with diverse local nonprofits and community organizations around the world, Empower by GoDaddy aims to reach those who haven't otherwise had access by offering skills training, resources, and mentoring to help accelerate their business journeys. This article is part of the Empower by GoDaddy spotlight series that shines a light on the individuals who make this unique initiative possible.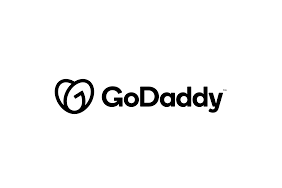 GoDaddy
GoDaddy
GoDaddy is empowering everyday entrepreneurs around the world by providing all of the help and tools to succeed online. GoDaddy is the place people come to name their idea, build a professional website, attract customers, sell their products and services, and manage their work. Our mission is to give our customers the tools, insights and the people to transform their ideas and personal initiative into success. To learn more about the company, visit www.GoDaddy.com.
GoDaddy focuses on making opportunity more inclusive for all in the communities where we work, live and play across the globe. We rally behind inclusive entrepreneurship and other critical local needs that empower people to succeed through philanthropic and in-kind donations, volunteerism, strategic partnerships and advocacy.
Empower by GoDaddy is GoDaddy's global community and philanthropic program equipping entrepreneurs in underserved communities with training, tools and peer networks to accelerate their journeys. GoDaddy rallies behind entrepreneurs in underserved communities by building their confidence and skills to strengthen their small business' digital presence.  Entrepreneurs engage in customized learning experiences, work 1-1 with GoDaddy volunteer coaches and local mentors, and gain access to wrap-around services, in-kind products and networks boosting their small businesses success.
More from GoDaddy