Published 07-14-23
Submitted by Comcast Corporation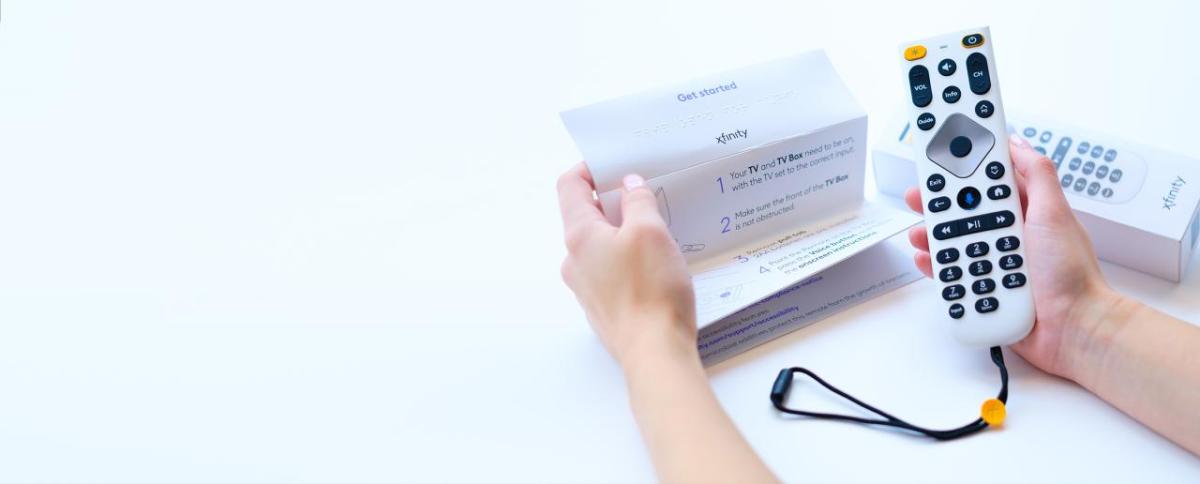 Created in 1955, the Red Dot Awards are presented annually for products that show exceptional quality, functionality, and design innovation. They are widely recognized as the world's most prestigious product design awards. This is the third year in a row our teams across Xfinity and Sky have won – the fourth time overall – and it's always a moment of pride for our designers and engineers to receive this recognition.
This year's honor is special for a few reasons. For the first time, our teams won for designs spanning both consumer and business products, with our new Comcast Business Gateway earning one of the four awards. Secondly, these products all came to fruition – in part – during COVID. Throughout the pandemic, teammates from around the world collaborated remotely across the company's Global Technology Platform, the engine that powers Comcast's connectivity and entertainment products and unifies Xfinity and Sky products under a common design system.
Here's a look at this year's class of Red Dot Award winners spanning our connectivity and platforms businesses.

Comcast Business Gateway
As today's businesses grow, their connectivity solutions must also transform, with more speed and capacity to handle higher volumes of data.
To meet these demands, in 2023, Comcast Business unveiled its latest and most powerful WiFi device. The Comcast Business Gateway is the first WiFi-6 certified product offered by Comcast Business, designed to provide faster speeds, enhanced security protection, and state of the art WiFi coverage. With its ability to communicate more effectively across multiple devices that require data simultaneously, the advanced gateway can prioritize traffic more efficiently, resulting in reduced lag during video conferencing and file uploads.

Design-wise, its simple, compact form defies the conventional wisdom that business networks require racks and racks of servers.
"We wanted to make a solution that provides each business with placement flexibility: on a counter or desk, as well as on a wall or in a standard server rack," said Mike Jou, Senior Creative Director at Comcast, whose team is tasked with reimagining the product experience through industrial design. "We wanted to align Comcast Business's flagship device with our design system but also customize it for a specific business use case. It's built with a solid, heavily textured surface that elegantly transitions between two common shapes on the top and bottom of the form. Between those transitions, a band wraps around the entire form, allowing room for key elements such as status LEDs, ventilation, I/O ports, and mounting provisions."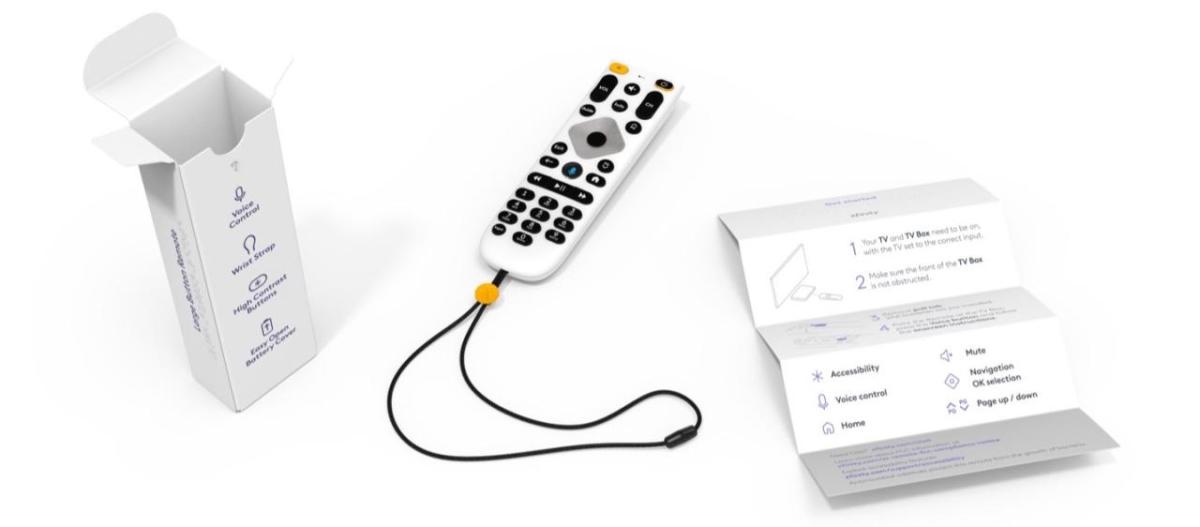 Xfinity Large Button Voice Remote
Xfinity's Large Button Voice Remote represents the culmination of decades of TV remote learnings and know-how.
This newest iteration is designed to be user-friendly, particularly for those with dexterity or visual challenges that make it difficult to use standard remotes. Its soft tapered form is easy to hold and operate with one or two hands while the elevated IR window, speaker relief, and flat bottom ensure stability and performance when used while resting on a surface. The remote also features large backlit buttons, high contrast colors, enlarged text, a removable wrist strap, a "press to slide" back cover, and rubber lift tabs for battery removal to enhance its ease of use.
With a prominent accessibility shortcut key, users can quickly access settings like Comcast's Talking Guide, closed captions, large text options, audio description, and more to suit individual needs.
"Our product designers believe in creating experiences that solve the needs of as many people as possible," said Tom Wlodkowski, Vice President, Accessibility. "By designing our products with accessibility uppermost in their minds, not only do they create better products for everyone, but they also help unlock greater independence for millions of people living with disabilities."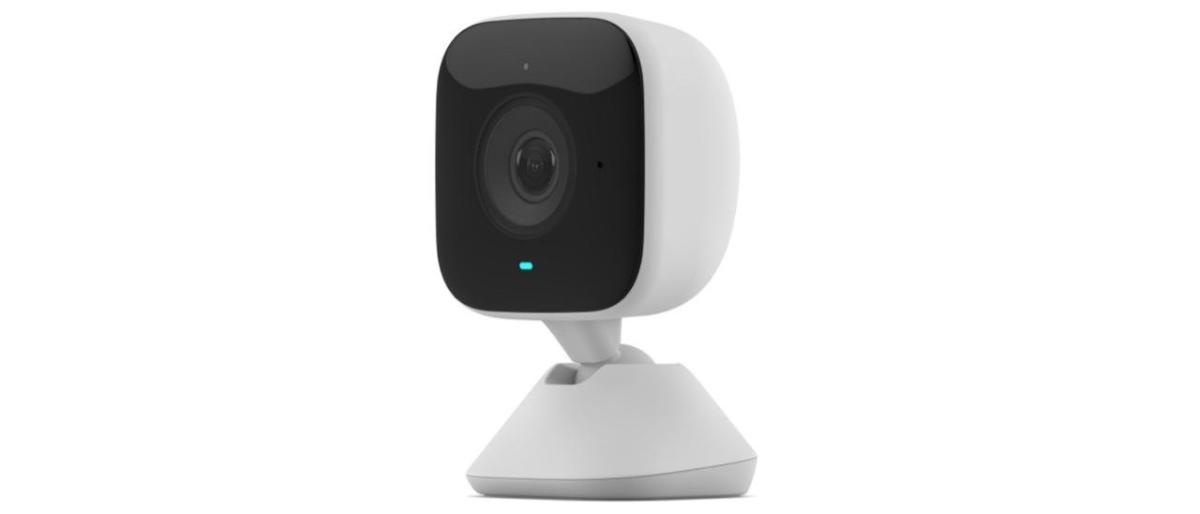 Xfinity Home Camera
The Xfinity Home Camera is a sleek home monitoring and surveillance device, offered as an integral part of the Xfinity Home suite of products and services. It captures high-definition video footage and sends it to our secure cloud where the content can be viewed from afar on a smartphone or tablet, enabling customers to keep an eye on their homes when they are across town, across the country, or even travelling abroad.
Aesthetically, it was important to engineer a discreet and elegant product, inviting enough to place or install in any space.
"We wanted to create a friendly form in a soft white color that can easily fit in any room, from the garage to the nursery," said Jou. "We engineered it with an integrated ball and socket to provide flexibility to get just the right angle with ease, whether placed on a surface or mounted directly to the wall."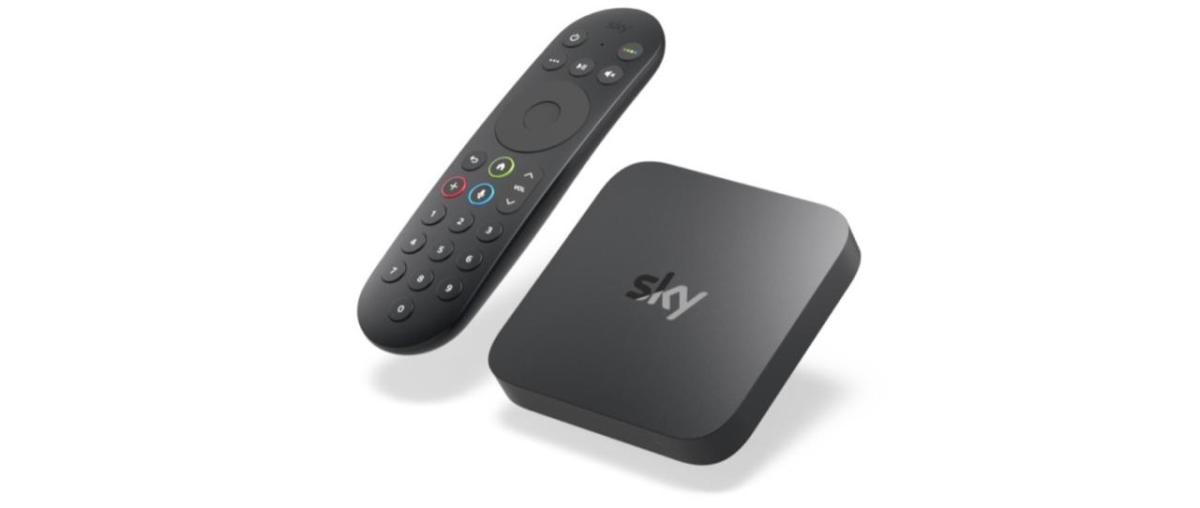 Sky Stream Box
The Sky Stream Box is the new, easy way for subscribers to get Sky in the U.K. and Europe. It gives customers the best entertainment streamed straight to any TV over WiFi, with no satellite dish or additional installation required. Sky Stream brings the Sky Glass UI and experience to even more people following the launch of the world's first streaming TV last year.
The Sky Stream box is easy to set up and has a user-friendly interface that makes navigating through different apps and content simple. It also comes with a voice-activated remote control, which allows users to browse and select content quickly. The device supports high-definition video and provides a smooth streaming experience, making it a popular choice for those who want to enjoy their favorite shows and movies on the big screen without the hassle of cable or satellite TV.
The Sky Stream Puck's small, discreet form factor blends in with the home without detracting from the TV-viewing experience. It comes with the Glass Remote that was designed with excellent ergonomics, premium finish, and a low center of gravity that nestles comfortably in the palm of the user's hand.
Thoughtful design and engineering helped reduce cost without compromising quality, allowing Sky to provide Sky TV over WiFi for less than a pound a day.
A History of Award-Winning Innovation
These awards join a growing list of honors recognizing our global innovation, a list that started in 2014 with the X1 Entertainment Operating System earning its first Emmy. The feat has been repeated several times, including a win for the Voice Remote platform in 2018, and recently, a 2022 Technology and Engineering Emmy for VideoAI used featured across Xfinity, Sky, and Peacock for advanced sports viewing.
The Red Dot Award is issued by an international jury to products that demonstrate outstanding design each year. We are excited to be among the leading companies providing our customers with state-of-the-art products that makes their lives easier.
Eco Capsule Wins Fourth International Award for Sustainable Design 
Comcast also gained its fourth international recognition – the 2023 iF Design Award – for the Xfinity Eco Capsule, which launched in 2020.
The Eco Capsule, a sustainable packaging solution with the world's first resealable molded fiber lid, is crafted from bamboo, sugarcane, and paper with responsible manufacturing methods powered by solar, wind, and recycled water.
Comcast's package design and accessibility teams also partnered to include its first-ever use of braille on packaging along with ergonomic features.
Past Eco Capsule wins include the Red Dot Award (2021-22); IDEA Gold Award (2022) and Good Design Award (2022).
Later this year, the Eco Capsule will be further incorporated into additional products sold in Xfinity retail stores, including the upcoming Storm-Ready Xfinity WiFi device.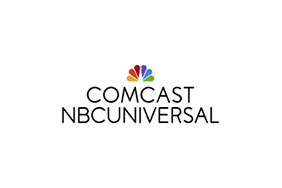 Comcast Corporation
Comcast Corporation
Comcast Corporation (Nasdaq: CMCSA, CMCSK) is a global media and technology company with two primary businesses, Comcast Cable and NBCUniversal. Comcast Cable is one of the nation's largest video, high-speed Internet and phone providers to residential customers under the XFINITY brand and also provides these services to businesses. NBCUniversal operates news, entertainment and sports cable networks, the NBC and Telemundo broadcast networks, television production operations, television station groups, Universal Pictures and Universal Parks and Resorts.
More from Comcast Corporation