Published 07-14-23
Submitted by Enbridge Inc.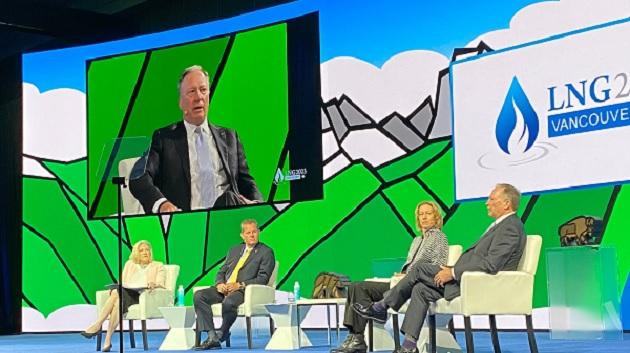 It's clear the energy transition is uneven, and countries worldwide are advancing the buildout of renewables at different speeds.
As we move toward net zero in 2050, there is another equally fundamental fact for Canada and Canadians to consider: natural gas is the great equalizer to a less turbulent, more equitable and sustainable energy evolution. And we happen to have plenty of it.
In fact, our friends from places like Germany and Japan have been knocking on our door in recent months and asking Canada for natural gas (the great equalizer) . . . to which we've said . . . no. So why are we shirking something that's equal parts opportunity and obligation?
LNG2023, the largest global liquified natural gas (LNG) conference and exhibition in the world, is taking place this week in Vancouver. It's not a stretch to picture 15,000 delegates and stakeholders wandering the epicenter of Canada's LNG industry scratching their heads and asking themselves the same question.
"The Germans, Japanese and South Koreans came to Canada looking for more energy and we've turned them away," said Greg Ebel, president and chief executive officer of Enbridge, the continent's leading energy infrastructure company that happens to move of 20% of all the natural gas consumed in North America. "What message does that send to our allies, trading partners and the developing world?"
Ebel joined president and CEO of the America Gas Association Karen Harbert, Woodside Energy CEO Meg O'Neill, and Chevron Executive Vice-President Oil Products and Gas Nigel Hearne in a panel discussion today titled Challenges of a Turbulent Energy Transition. The topic of LNG, natural gas cooled by industrial processes to a liquid state and moved offshore to the world's LNG market aboard special tankers, featured prominently in the conversation about the energy transition.
Canada has 1,373 trillion cubic feet of natural gas resources available for production—it's enough to power British Columbia, as an example, for centuries. With Canadian environmental policies, Canadian natural gas is also some of the lowest-emission, most sustainably produced in the world. It's a secure, clean supply that could go a long way towards helping the likes of China and India secure an alternative to coal for power generation. In China today, 55% of the energy mix is coal; in India it's 57%. In fact, both countries continue to grow their coal consumption.
Ebel also noted of the great potential North American LNG has to lift up many parts of the developing world. According to the World Health Organization, more than 700 million people on the planet have no access to electricity and 2.4 billion are cooking with fuels, like dung, which are harmful to health.
"Countries like Canada, the U.S. and others with an abundance of natural gas can and should help others alleviate energy poverty," Ebel said.
Enbridge voices were heard among other LNG20230 panel discussions in Vancouver today.
Cynthia Hansen, executive vice-president and president, Gas Transmission and Midstream, Enbridge, talked about the risks that Canada's uncertain permitting and regulatory processes pose to future growth of LNG. Enbridge has a 30% ownership stake in the Woodfibre LNG project in Squamish, B.C., due to enter service in 2027.
"We are well positioned to help meet the need, but it takes five to 10 years to permit anything, so without clear rules of engagement and timelines, capital will remain on the sidelines," she said.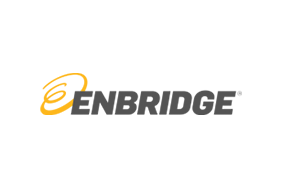 Enbridge Inc.
Enbridge Inc.
About Enbridge
At Enbridge, our name spells out our mission: a bridge to a sustainable energy future. That bridge safely connects millions of people around the world to the energy they rely on every day, fueling quality of life. Whether it's natural gas, oil or renewable power, the energy we deliver through networks spanning North America and our growing European offshore wind portfolio helps to heat homes, feed families, fuel vehicles and power industry. We're investing in modern energy infrastructure to sustain access to secure, affordable energy. We're also building on two decades of experience in renewable energy to advance new low-carbon energy technologies including hydrogen, renewable natural gas and carbon capture and storage. We're committed to reducing the carbon footprint of the energy we deliver, and to achieving net zero greenhouse gas emissions by 2050.
Headquartered in Calgary, Alberta, Enbridge's common shares trade under the symbol ENB on the Toronto (TSX) and New York (NYSE) stock exchanges. To learn more, visit us at Enbridge.com
More from Enbridge Inc.