Published 07-14-23
Submitted by Boston Scientific
At Boston Scientific, we stand for equality for all, and share a commitment to cultivating a corporate culture that prioritizes equality, diversity and openness.
This month, we are reaffirming that commitment by joining other leading U.S. businesses and employers in signing the Human Rights Campaign (HRC) "Count Us In" pledge to support LGBTQ+ inclusion and equality in the workplace and beyond. As part of the Business Coalition for the Equality Act, we also support the reintroduction of the Equality Act in Congress.
"As a corporate ally to the LGBTQ+ community, we are dedicated to making Boston Scientific a place where people feel safe and valued," says Meghan Scanlon, president, Urology, and executive sponsor of the PRIDE (Promoting Respect, Inclusion, Diversity and Equality) employee resource group (ERG). "And when people feel free to bring their authentic selves to work every day, we know that they can be more innovative and engaged, making us a stronger and higher-performing company as a result."
Take a look at the numerous ways we support the LGBTQ+ community at Boston Scientific and beyond, both during Pride Month and all year round.
Advancing LGBTQ+ talent in the workplace 
Boston Scientific makes it a point to identify, participate in and sponsor recruitment events for underrepresented groups with an eye toward hiring and developing a more diverse workforce.
That focus on diversity, equity and inclusion (DE&I) applies to the suppliers we hire as well. In the U.S., we work with businesses that are small or disadvantaged, and those owned by ethnic minorities, women, veterans, service-disabled individuals, individuals with disabilities and LGBTQ+ individuals. To that end, we're a member and supporter of groups such as the HRC, the National LGBT Chamber of Commerce and the Diversity Alliance for Science.
DE&I efforts at Boston Scientific are designed and strengthened with input from our employee resource groups. Around the world, Boston Scientific is proud to have 20 chapters of our PRIDE ERG, with the newest chapter recently launched in Mississauga, Canada. Through seminars, educational events and networking opportunities, the PRIDE ERG plays a critical role in promoting LGBTQ+ education and awareness inside and outside the company's doors.
"In 15 years at Boston Scientific, I feel it's only been a benefit to be who I am: out and proud," says Anna London, a regional sales manager based in Sydney who launched the Asia Pacific PRIDE ERG in 2020. "As soon as you step inside a Boston Scientific office or warehouse or manufacturing site, you're included, valued. Even seeing little Pride flags around, or people's pronouns on Microsoft – these may seem like small things, but they mean a lot to people who are LGBTQ+."
Educating physicians about caring for LGBTQ+ patients 
In early 2020, Boston Scientific launched EDUCARE: a free online platform offering personalized, on-demand education and training content in 18 different specialties, including procedural videos, case studies, access to Continuing Education and webinar opportunities. Since then, more than 38,000 people have used EDUCARE around the world.
This year, Boston Scientific engaged Equitas Health, a recognized expert in serving the needs of the LGBTQ+ community, to create a new course: Clinical and Professional Considerations for the LGBTQ+ Population. Through taking the course, physicians will learn about LGBTQ+ health disparities and inequities and how to improve the care experience for LGBTQ+ patients.
"Often, the care LGBTQ+ people receive is not culturally competent, which may keep them from getting the screenings and treatment they need," says Scanlon. "This short, simple training could help empower physicians to better care for this community and help ensure LGBTQ+ patients get the medical attention they need."
Providing a range of inclusive benefits 
Our inclusive benefits cover family planning assistance – including adoption, fertility and surrogacy assistance programs – and eight weeks paid leave for all new parents, no matter their sexual orientation or gender identity. In the U.S., transgender-inclusive services and treatments that follow standards set by the World Professional Association of Transgender Health (WPATH) are covered as well.
Boston Scientific also offers resources to help employees find in-network LGBTQ+ health care providers, travel safety resources and support groups for themselves and their families.
And we continue to expand our benefit programs and services globally. Recently, for instance, we increased domestic partner health care coverage for employees in Ireland and extended parental leave in Japan.
Ensuring employees know they belong at Boston Scientific 
Our efforts to stand up for greater inclusion and the LGBTQ+ community have not gone unnoticed: Boston Scientific has been recognized as a Best Workplaces for LGBTQ+ Equality for eight consecutive years based on the HRC Foundation's Corporate Equality Index.
We've also been named to the Bloomberg Gender Equality Index five times and added to the Forbes World's Best Employers list—which is compiled based on employee ratings of their workplaces based on gender equality, corporate social responsibility, culture and other factors—for three years in a row.
But we know that there is much more work to do.
"Boston Scientific is making meaningful progress when it comes to diversity, equity and inclusion, and we are committed to listening and learning," says Scanlon. "We will continue to stand with our LGBTQ+ colleagues and push for progress, because we know that will help create a better, safer world for all of us."
Boston Scientific is committed to fostering a diverse, equitable and inclusive workplace where all of our employees can bring their authentic selves to work and thrive personally and professionally. See our objectives and progress to date in our recently released 2022 Performance Report.
View original content here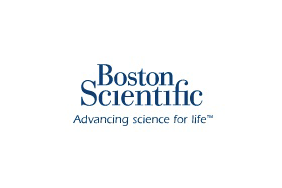 Boston Scientific
Boston Scientific
Boston Scientific transforms lives through innovative medical solutions that improve the health of patients around the world.  As a global medical technology leader for 40 years, we advance science for life by providing a broad range of high performance solutions that address unmet patient needs and reduce the cost of healthcare. For more information, visit www.bostonscientific.com and connect on Twitter and Facebook.
More from Boston Scientific