Published 07-13-23
Submitted by Paramount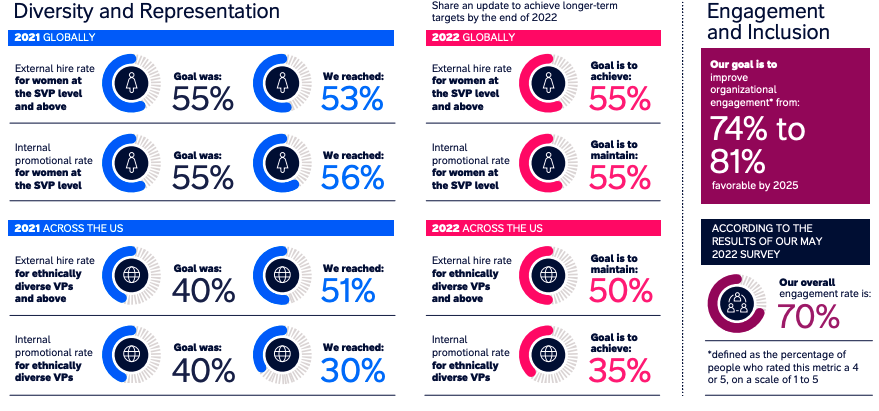 Originally published in Paramount's 2021-2022 Environmental, Social, and Governance Report
Our Workforce & Culture goals, developed in 2021, reflect our focus on achieving more immediate gains in the short term while mapping a path toward sustainable long-term gains on diversity, representation, engagement, and inclusion. Above, we provide an update on our progress toward these goals.
We continue to live through a new civil rights era in the United States – a moment that demands collective action from all of us. Since the start of the COVID-19 pandemic, deeply entrenched issues of racism and inequality have been exacerbated, while the pain and trauma experienced by Black, Indigenous, and People of Color (BIPOC) and other marginalized communities has become ever more undeniable.
The media has a collective role to play in shaping a better world by reflecting our shared challenges and shining a light on underrepresented people, voices, and stories. In order to be the best creators and storytellers, it is imperative that we build a workforce and culture that welcomes all and reflects and celebrates the diversity of our audiences.
We are committed to elevating diversity, equity, and inclusion (DE&I) in every aspect of our business. This commitment starts at the top but is shared across all levels and employees at Paramount. We continue to create policies and programs to ensure our workforce is diverse and to foster a culture where employees can thrive. This work is supported by our internal stakeholders, including our Employee Resource Groups (ERGs) and Inclusivity Councils. Transparency and accountability are key drivers for our shared progress.
The diverse spectrum of perspectives, experiences, and identities among our employees is one of our greatest assets, particularly in a time of transition for our business. Our dedication to DE&I also speaks directly to our core values of Inclusivity & Collaboration and Agility & Adaptability.
In service of an equitable and representative workplace, we work to create a culture that is welcoming and nurturing to all. We do this in a variety of ways, including regular communication touchpoints from our top leaders, employee engagement in our network of ERGs, and regular celebrations of our diversity, such as our Heritage and Cultural Month series.
We know we have more work ahead, and that there is a continuous need for improvement. But we are proud of our progress to date and are optimistic about our potential for growth. For more on how we are integrating DE&I throughout Paramount, please refer to our Diversity, Equity, and Inclusion update on our website.
Learn More in Paramount's 2021-2022 Environmental, Social, and Governance Report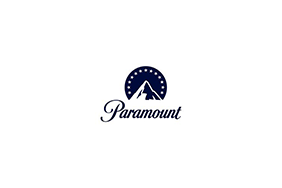 Paramount
Paramount
About Paramount Global
Paramount Global (NASDAQ: PARA, PARAA) is a leading global media and entertainment company that creates premium content and experiences for audiences worldwide. Driven by iconic studios, networks and streaming services, its portfolio of consumer brands includes CBS, Showtime Networks, Paramount Pictures, Nickelodeon, MTV, Comedy Central, BET, Paramount+, Pluto TV and Simon & Schuster, among others. The company delivers the largest share of the U.S. television audience and boasts one of the industry's most important and extensive libraries of TV and film titles. In addition to offering innovative streaming services and digital video products, Paramount Global provides powerful capabilities in production, distribution and advertising solutions.
More from Paramount