Published 07-13-23
Submitted by Whirlpool Corporation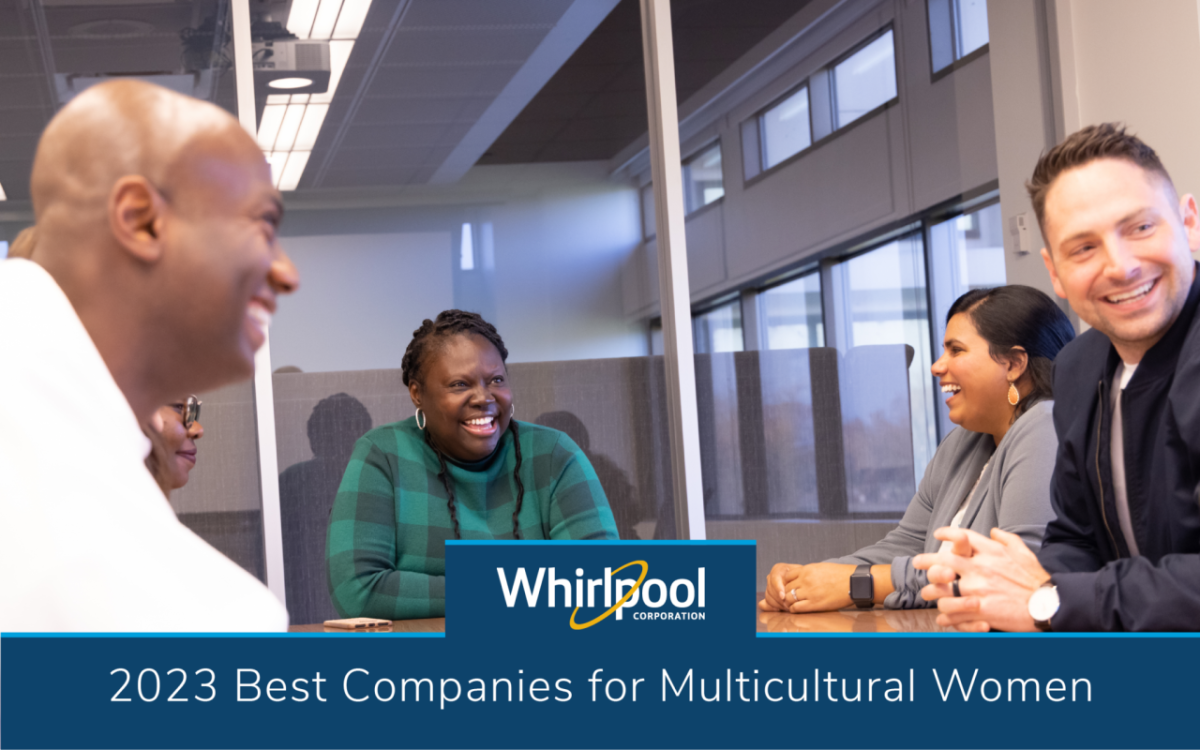 Whirlpool Corporation has been named one of the 2023 Best Companies for Multicultural Women by Seramount, part of EAB. The award recognizes the top 80 companies that create and use best practices in hiring, retaining and promoting multicultural women in the United States.
"Inclusion is a key pillar of Whirlpool Corp.'s enduring values, and we have continuously worked to create a culture where every person is welcome, respected, valued and heard," Kim Kavala, senior director of inclusion & diversity and global learning, said. "We are proud these efforts have once again been recognized by Seramount and remain committed to celebrating diverse perspectives and taking meaningful action to embed inclusion and belongingness throughout our organization and the communities where we live."
For 111 years, Whirlpool Corp. has been committed to supporting its employees, who embody the company's dedication to improve life at home, in the community and on the planet. CEO and Chairman Marc Bitzer became a Catalyst CEO Champion for Change signatory in 2018, pledging to increase the Whirlpool Corp.'s female representation in executive and senior level positions and ensure accelerated inclusion of women, including women of color, in senior roles. Representation of women at the most senior levels has increased overall as a result of this focus. The company also made significant strides to progress its U.S. Racial Equality Pledge including establishing new unconscious bias training, expanding its mentorship program to facilitate relationships for Black managers and senior managers.
Whirlpool Corporation maintains 17 employee resource groups (ERGs) globally to further raise awareness for an inclusive culture, including the Whirlpool Women's Network (WWN), which empowers and engages women at all levels within the corporation and community through engagement, development and career progression.
The company is frequently recognized for its efforts to cultivate an inclusive and diverse workplace and was recently honored by U.S. News & World Report as One of the Best Companies to Work For in 2023 as well as named One of America's Most JUST Companies for 2023.
To create its annual list, Seramount asked companies close to 600 questions on representation; hiring, attrition, and promotion rates; recruitment, retention, and advancement programs; and company culture. The 2023 Seramount survey also assessed progress for women by specific racial/ethnic group as well as factors influencing that progress, including mental health, anti-racism progress, and participation in mentoring and sponsorship programs. The report found that there has been significant progress in creating cultures encouraging multicultural women to join and rise through the ranks.
This year's Best Companies for Multicultural Women employ about 3.9 million people at 39,810 work sites in every state across 16 industries. Key findings in the survey showed that multicultural women make up 10 percent of corporate executives this year, in comparison to only 8 percent last year. In addition, multicultural women represent 15 percent of the highest earnings, 1 percent more than last year.
View original content here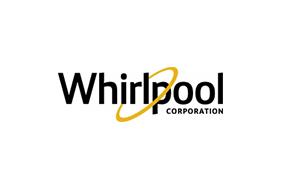 Whirlpool Corporation
Whirlpool Corporation
About Whirlpool Corporation: 
Whirlpool Corporation (NYSE: WHR) is committed to being the best global kitchen and laundry company, in constant pursuit of improving life at home. In an increasingly digital world, the company is driving purposeful innovation to meet the evolving needs of consumers through its iconic brand portfolio, including Whirlpool, KitchenAid, Maytag, Consul, Brastemp, Amana, Bauknecht, JennAir, Indesit and Yummly. In 2021, the company reported approximately $22 billion in annual sales, 69,000 employees and 54 manufacturing and technology research centers. Additional information about the company can be found at WhirlpoolCorp.com.
More from Whirlpool Corporation