Published 07-12-23
Submitted by HARMAN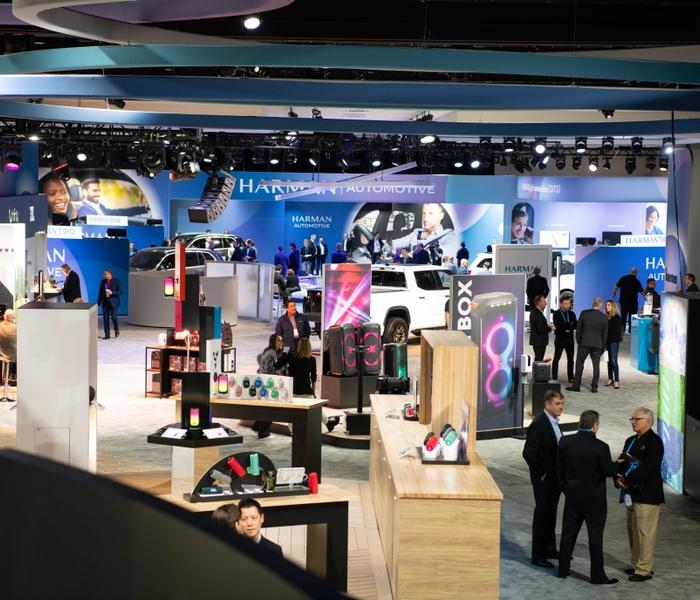 Originally published on HARMAN Newsroom
Autonomous vehicles have been in headlines for decades,  and we at HARMAN want to reflect on all the advancements in technology that have led us to entering a new era in travel; one where vehicles can go from one place to another without anyone touching the wheel. Cellular-vehicle-to-everything (C-V2X) technologies will enable autonomous vehicles, along with improved road safety, traffic efficiency, smart mobility, and driver convenience.
The recent Federal Communications Commission (FCC) waiver approval permitting a select group of U.S. state agencies, automakers, universities and others to operate C-V2X technologies within the 5.9 GHz band in the United States is a significant moment. Now we can finally start to piece together not what the far-off future looks like, but the specific experiences and opportunities drivers can expect in the near future.
C-V2X technology connects vehicles to the world, sharing vital pieces of information and alerting drivers and other road users to potential hazards. C-V2X is a game-changing technology for preventing vehicle crashes, especially at intersections, and improving the efficiency of roads. In addition to the clear safety benefits, C-V2X is an essential enabler that will help boost autonomous and connected driving to its full potential. 
Why C-V2X technology is the safety solution
Traffic fatalities reached a 16-year high in 2021 with an estimate of more than 42,000 fatalities caused by vehicle traffic crashes. Many of these accidents could have been prevented. The vast majority of these accidents are due to preventable mistakes by drivers. Nine out of the top ten most common causes of vehicle accidents are related to human error, which is why we need an unprecedented collaboration between automotive OEMs, state and local transportation agencies, the federal government and other stakeholders to deploy C-V2X technology nationally and work toward a fully automated transportation utopia.
If deployed correctly, C-V2X can have an immediate impact on road safety, while also helping HARMAN to achieve its pledge to reach net zero carbon emissions by 2040. The technology allows vehicles to communicate directly with each other, sharing vital pieces of information and alerting drivers and other road users to potential hazards. Today, this is experienced through simple C-V2X applications like "Left Turn Assist" which helps the driver safely navigate a turn at an intersection in the presence of oncoming traffic. Intelligent intersections can also reduce emissions by avoiding that vehicles have to stop; they can smoothly pass the intersection without colliding to other vehicles when an optimal speed trajectory
is used by all vehicles. And by scaling this technology, drivers can be alerted to even more hazards, such as pedestrians crossing around the corner, or ambulances about to enter an intersection from miles away.
The joint waiver approval could not have come soon enough, and together with Samsung, HARMAN brings a high degree of product maturity, readiness, and scale to address this tragic and preventable roadway epidemic.
Connected and Livable Smart Cities
It is estimated that there are 330,000 signalized intersections in the United States and, according to the latest call to action from ITS America, these intersections are ripe for modernization. ITS America's recommendation to boost connectivity by equipping a substantial portion of intersections with C-V2X Roadside Units would enable a new era of powerful capabilities that support real-time communication for vehicle-to-pedestrian, vehicle-to-vehicle, and vehicle-to-infrastructure scenarios by leveraging edge-based nodes and networks. This is a crucial shift from cloud-based solutions where communication bandwidth and latency are critically important. ​
The C-V2X waiver approval is a significant step forward for American road users, city planners, and highway administrators, who can now experience the enhanced roadway safety and efficiency benefits only possible in a smart city. HARMAN's robust portfolio of Smart City and Intelligent Transportation Systems (ITS) infrastructure products can instantly turn any city into a smart city, opening a vast array of services and applications that mobility users and pedestrians can benefit from by making their daily lives and commute safer and more efficient.​
Paving Autonomous
Advancements in the autonomous vehicle industry to overcome the faults of human error are changing how we think about safety not only on the road, but also in the other sectors. The goal is for in-vehicle C-V2X technologies to serve as the foundation for vehicles to communicate with each other and everything around them—providing 360º non-line-of-sight awareness and a higher level of predictability for enhanced road safety and autonomous driving.
To be truly successful, connected experiences must be thoughtfully translated and engineered for safety, security, durability, and general effectiveness within an automotive environment. Additionally, enabling consumer trust in the fully autonomous vehicles of tomorrow is an incremental process, and it starts by building incredible connected, technology-enabled vehicle experiences today.
Delivering the Future with Heightened Collaboration
Even with all this momentum, there is still more that can be done. The FCC should finalize C-V2X rulemaking and provide a clear path forward for the industry. These critical safety solutions will benefit drivers and vulnerable roadway users of all types across the U.S. A national policy on C-V2X deployment will provide certainty and foster continued public-private and cross-industry collaboration, accelerated 5G network deployment, the scaling of "smart" infrastructure investment, and increased regional trials and pilot projects. As a leader in the intelligent mobility area, we at HARMAN look forward to continuing to foster public-private and cross-industry collaboration, accelerated 5G network deployment, the scaling of "smart" infrastructure investment, and increased regional trials and pilot projects.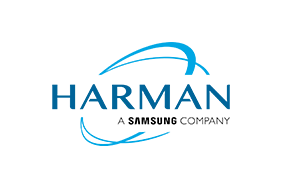 HARMAN
HARMAN
ABOUT HARMAN
HARMAN International (harman.com), a wholly-owned subsidiary of Samsung Electronics Co, LTD., designs and engineers connected products and solutions for automakers, consumers, and enterprises worldwide, including connected car systems, audio and visual products, enterprise automation solutions; and services supporting the Internet of Things. With leading brands including AKG®, Harman Kardon®, Infinity®, JBL®, Lexicon®, Mark Levinson® and Revel®, HARMAN is admired by audiophiles, musicians and the entertainment venues where they perform around the world. More than 25 million automobiles on the road today are equipped with HARMAN audio and connected car systems. Our software services power billions of mobile devices and systems that are connected, integrated and secure across all platforms, from work and home to car and mobile. HARMAN has a workforce of approximately 30,000 people across the Americas, Europe, and Asia. In 2017, HARMAN became a wholly-owned subsidiary of Samsung Electronics.
More from HARMAN