Published 07-11-23
Submitted by Regions Bank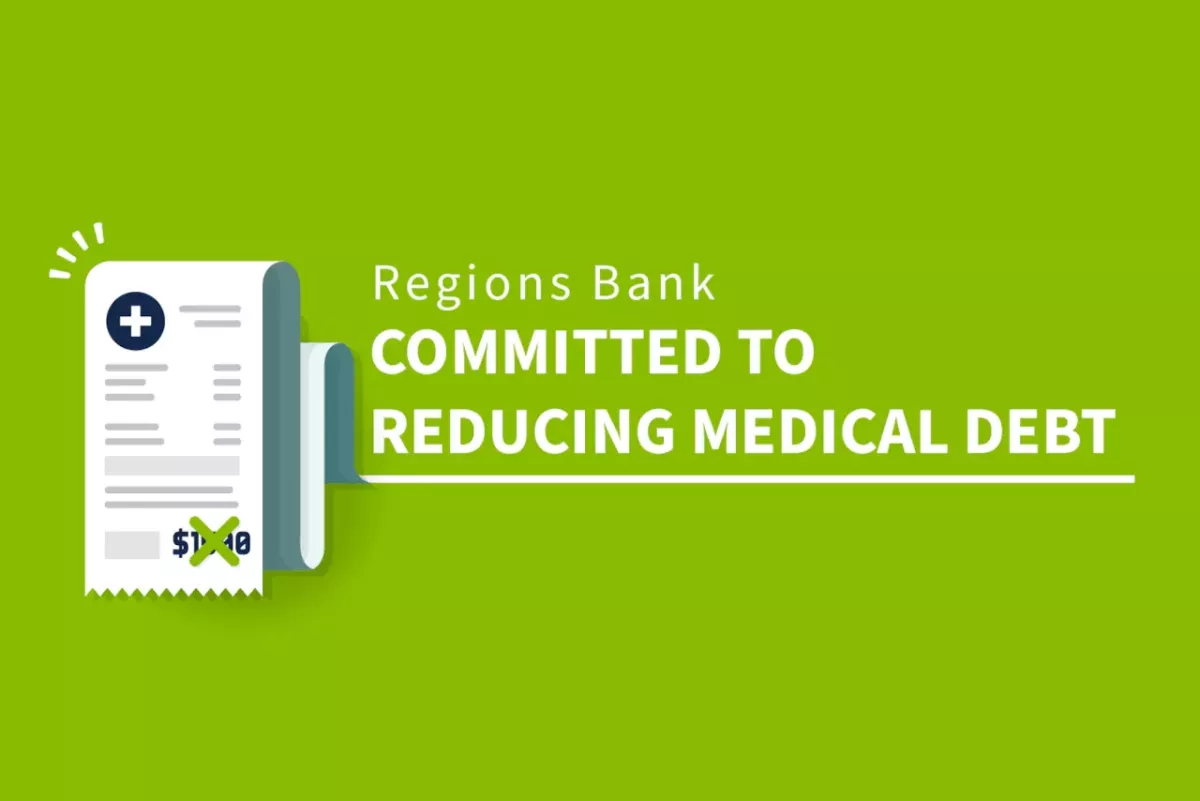 By Candace Higginbotham
Medical debt continues to be the subject of high-level discussions – in news reports, government and regulatory agencies, state legislatures and Congress.
And since 41% of U.S. adults report they've gone into debt because of medical or dental bills, you have likely experienced it first-hand or indirectly through neighbors, friends or family members.
But Regions Bank is helping to make a difference.
A recent $50,000 grant to RIP Medical Debt abolished $9.1 million of medical debt for nearly 6,000 individuals and families in Houston and Atlanta.
This follows an initial $50,000 Regions grant last year that alleviated $12.8 million of medical debt for 12,000 people in Georgia, Florida and Texas.
RIP Medical Debt is a nonprofit that purchases unpaid and unpayable medical debts at significantly reduced rates in large, bundled portfolios for households that are at or below four times the federal poverty level or going through financial hardship as defined by a debt being 5% or more of one's annual income. One dollar donated can abolish, on average, $100 of medical debt because debts are acquired for a fraction of their face value.
I'm proud that Regions Bank's contributions have continued to help reduce this hardship for individuals and families in our communities.
Leroy Abrahams, head of Community Affairs at Regions Bank
When the medical debt is in their possession, rather than collect it, RIP Medical Debt erases it.
To date, the company has helped more than 6 million individuals and families by paying off more than $9 billion in medical debt.
"We were so pleased with the results of our community partnership with RIP Medical Debt last year that we made the decision to make a second investment," said Leroy Abrahams, head of Community Affairs at Regions Bank. "Medical debt is a serious issue – it's the number one reason people declare bankruptcy in our country. I'm proud that Regions Bank's contributions have continued to help reduce this hardship for individuals and families in our communities."
Regions Bank's commitment to this critical issue goes beyond financial investment. In March 2022 the bank launched a set of financial education tools through Regions Next Step, the bank's no-cost financial education program. The courses on navigating medical debt were specifically designed to help people and families address urgent issues surrounding unpaid medical bills.
Last October, Regions made the courses available to other financial institutions wanting to help address this national problem, and those banks are now also sharing the courses with their own customers.
Regions also recently announced the results of a survey conducted by Regions Next Step about the scope and impact of medical debt.
Key findings included:
Two in five people have experienced an unexpected medical event in the last year and, among those, seven in 10 found it difficult to pay for it.
For those with medical debt, seven in 10 respondents had debt that is either overdue or in collections.
Due to the cost of medical bills in the last year, nearly one-quarter of Americans has either used all their savings to cover the expenses or has been contacted by a collection agency due to medical bills.
These results align with some grim statistics from a recent Kaiser Family Foundation report that found more than 100 million people in America have medical debt, for a total of nearly $200 billion. A quarter of adults with health care debt owe more than $5,000. And about one in five with any amount of debt said they don't expect to ever pay it off.
Debt is most widespread in the South, according to the Urban Institute. And that played a major role in Regions' decision to take action on this issue – because so many people in the communities the bank serves are being negatively affected.
"We were very intentional about directing the funding to areas of our footprint with the highest share of adults struggling to pay their medical debt," Abrahams said. "We understand how the enormity of this hardship can have a negative impact on every part of people's lives – as well as that of their families. Helping to improve the financial lives of people in our communities benefits everyone and increases the health of our local economies."
Fortunately, all the news reports and public discussions are not all bad news. Some are resulting in actions to help ease the burden. In April, the three major credit bureaus – Equifax, Experian, and TransUnion – announced that medical collections with balances of $500 or less would no longer appear on consumer credit reports.
Small victories are important when it comes to tackling big issues like medical debt.
Regions Bank is committed to doing our part: And abolishing $22 million in debt for almost 20,000 people is a great start.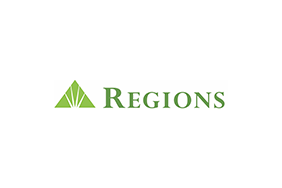 Regions Bank
Regions Bank
Regions Financial Corporation (NYSE:RF), with  $147 billion  in assets, is a member of the S&P 500 Index and is one of the nation's largest full-service providers of consumer and commercial banking, wealth management, and mortgage products and services. Regions serves customers across the South, Midwest and  Texas , and through its subsidiary, Regions Bank, operates more than 1,300 banking offices and 2,000 ATMs. Regions Bank is an Equal Housing Lender and Member FDIC. Additional information about Regions and its full line of products and services can be found at www.regions.com.
More from Regions Bank