Published 07-10-23
Submitted by Aflac Incorporated
My Special Aflac Duck waddled on the wild side with approximately 240 pediatric oncology families at the Philadelphia Zoo in May.
The free-of-charge event, exclusively for childhood cancer patients and their families, was hosted by Ronald McDonald House Charities Philadelphia Region and Eagles Fly for Leukemia.
Attendees had the opportunity to visit more than 1,900 rare and endangered animals at America's first zoo and learned about available resources for families and patients, including My Special Aflac Duck, a free-of-charge resource designed to bring comfort and joy to children ages 3 and up during their cancer journey.
Patients and families got to see firsthand the soft and cuddly companion's features that help children prepare for medical procedures, communicate their feelings, practice distraction techniques and so much more.
My Special Aflac Duck, designed hand-in-hand with more than 100 families undergoing cancer treatment at the Aflac Cancer and Blood Disorders Center of Children's Healthcare of Atlanta, comes equipped with:
Medical play accessories such as a port-a-cath, IV, stethoscope, pulse oximeter, and syringe.
Feeling cards that can help children communicate their feelings; they simply tap one of the seven included feeling cards to the lights on the duck's chest, and it will act out that emotion.
Soundscape spaceship, designed with child life specialists and psychologists, lets children listen to sounds of a forest, space, ocean, farm or amusement park — perfect for practicing distraction therapy in what can be a noisy setting.
Introduced in 2018 for children with cancer, Aflac has since added accessories to My Special Aflac Duck specifically designed to help support pediatric sickle cell patients and, to date, has delivered more than 23,000 ducks free of charge in the United States, Northern Ireland and Japan.
"We were so grateful to be able to bring My Special Aflac Duck to be among the zoo's unique animals that would bring joy to patients and their families, giving them a night away, one full of adventure and wonder," said Mandy Flynn, program manager, Corporate Social Responsibility. "To see the smiles on their faces, and to serve alongside other organizations with a similar mission, is a sweet reminder of why we do what we do — give support, hope, time and resources to children and families who face cancer and blood disorders."
Since 1995, Aflac has contributed more than $168 million to the pediatric cancer and blood disorders cause, including nearly $6 million donated by more than15,000 independent agents licensed to sell Aflac products. See the My Special Aflac Duck in action and learn more about this important initiative by visiting AflacChildhoodCancer.org.
Aflac | WWHQ | 1932 Wynnton Road | Columbus, GA 31999
Z2300672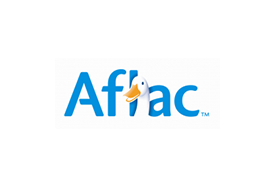 Aflac Incorporated
Aflac Incorporated
Aflac is a Fortune 500 company, providing financial protection to more than 50 million people worldwide. When a policyholder or insured gets sick or hurt, Aflac pays cash benefits fairly, promptly and directly to the insured. For more than six decades, Aflac voluntary insurance policies have given policyholders the opportunity to focus on recovery, not financial stress.
More from Aflac Incorporated