Published 07-07-23
Submitted by HARMAN

Originally published on HARMAN Newsroom
At HARMAN, our workforce reflects the diversity of the world in which we operate and the communities we serve. We are committed to making every employee feel welcomed, valued, and empowered to bring their best selves to the workplace. People from all walks of life come to work at HARMAN to bring their creative ideas to the table, and in doing so, foster the innovations that our customers, partners and consumers have come to know and love.
In the continuing spirit of embracing diversity and fostering a culture of inclusion, HARMAN proudly joined the LGBTQ+ community in commemorating Pride Month this June. As an organization committed to equality and respect for all, we recognize the importance of creating an inclusive workplace where employees feel safe – psychologically, physically, and emotionally – and celebrated for their authentic selves.
The first Pride marches were held in June 1970 in New York, Los Angeles, and Chicago. Since then, Pride Month has expanded to include a variety of educational and celebratory activities around the globe. This year, HARMAN employees participated in local parades, educational workshops, and other community outreach events, to explore what it means to be an ally and foster an atmosphere of support and solidarity.
Throughout the year, our HARMAN Pride Employee Resource Group (ERG) works to create and maintain a safe, inclusive, and equitable environment for all HARMAN employees. This month, our Pride ERG, in partnership with our DE&I Executive Council, organized a series of in-person and virtual events, including:
A fireside chat with Jen Croneberger, Founder of the HUMAN Leadership Institute, on "Validating Identity and Visibility for the LGBTQ+ Community (And How to Provide a Supportive Work Environment)"
A panel discussion focused on supporting and celebrating families with LGBTQ+ members
A presentation on the anniversary of the Stonewall Uprising, its significance on the history of Pride Month
Participation in community events like Motor City Pride in Detroit, MI and Pride Munich, where our teams and community members celebrated with an ice cream event at our JBL store which raised funds for the Munich Rainbow Foundation.
On-demand and individual diversity training programs as well as local and regional roundtable sessions held at our offices in Hungary, Poland, Romania, and more that emphasized the importance of authentic allyship and understanding
HARMAN remains committed to creating an inclusive culture that empowers and supports everyone, including members of the LGBTQ+ community. While we celebrate the progress we have made, we know that we must still continue our journey towards a more inclusive and equitable future for all. To learn more about our dedication to DE&I, visit: https://www.harman.com/career/diversity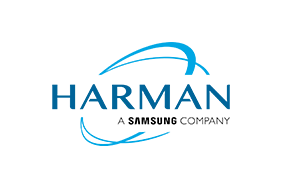 HARMAN
HARMAN
ABOUT HARMAN
HARMAN International (harman.com), a wholly-owned subsidiary of Samsung Electronics Co, LTD., designs and engineers connected products and solutions for automakers, consumers, and enterprises worldwide, including connected car systems, audio and visual products, enterprise automation solutions; and services supporting the Internet of Things. With leading brands including AKG®, Harman Kardon®, Infinity®, JBL®, Lexicon®, Mark Levinson® and Revel®, HARMAN is admired by audiophiles, musicians and the entertainment venues where they perform around the world. More than 25 million automobiles on the road today are equipped with HARMAN audio and connected car systems. Our software services power billions of mobile devices and systems that are connected, integrated and secure across all platforms, from work and home to car and mobile. HARMAN has a workforce of approximately 30,000 people across the Americas, Europe, and Asia. In 2017, HARMAN became a wholly-owned subsidiary of Samsung Electronics.
More from HARMAN