Published 07-06-23
Submitted by Alibaba Group
Clean beauty products are on the rise in China, driven by sustainability-minded young consumers who care about the environment and their health.
Clean beauty products, like those selected by American company The Detox Market, shun parabens, sulphates and artificial colors in favor of cruelty-free and sustainable ingredients.
The California-based seller of earth-friendly makeup, skincare and more recently launched in China through Alibaba Group's cross-border e-commerce Tmall Global.
"We select the best of the best in the clean beauty world," Romain Gaillard, Founder and CEO of The Detox Market, told Alizila.
The brand is part of a clean beauty market on track to be worth $87.64 billion in China by 2025, according to China-based consultancy Daxue Consulting.
Consumer activity on Tmall Global tracks this trend.
Sales by new brands in the clean beauty category rose 236% year-on-year in 2022, the platform shared in a press release in April.
"Clean beauty products have gained traction in China as the pandemic has made consumers more health-conscious," said Lynn Dong, General Manager of Tmall Global, in an interview with Alizila.
Watch along as Dong pays a visit to The Detox Market to learn more about this booming beauty trend.
Below is a transcript of this video, edited for clarity and brevity
Lynn Dong: At Tmall Global, we are always looking to fulfill the demands and shopping needs of customers. And we not only want to support the latest trends in China but also be the leader in terms of product selection to offer the best global brands and products in these categories to our customers at home.
Romain Gaillard: Welcome to The Detox Market. The Detox Market is a curator. We were born in Abbot Kinney in Venice, California. We select the best of the best in the clean beauty world.
We believe in paying attention to ingredients and making sure that some questionable ingredients are not in the formulations that we select.
Lynn Dong: Clean beauty products have gained traction in China as the pandemic has made consumers more health-conscious. And at the same time, the pandemic has pushed many customers to re-evaluate their standards when buying beauty items.
Romain Gaillard: The China market when it comes to beauty is so interesting and so dynamic, much more dynamic actually than the US.
We want people to get educated, try the products and see clean beauty develop in a great way in China. The best possible way to reach out to the best possible client in China, we felt was through Tmall, the natural partner. On top of having a big reach, Tmall had the vision of partnering with smaller brands to bring these niche markets into a much bigger market that is China.
Lynn Dong: With the partnership between Tmall Global and The Detox Market, we can bring this unique brand to China via our platform, a one-stop solution to reach over 1 billion customers in the Alibaba ecosystem.
Additional reporting by Yashan Zhao
For more stories about Tmall Global, please go to visit the page here
Please refer to https://www.alizila.com/esg/ for additional information about Alibaba's sustainability efforts.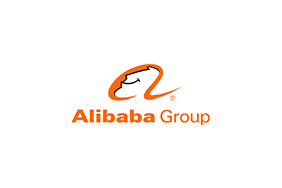 Alibaba Group
Alibaba Group
About Alibaba Group
Alibaba Group's mission is to make it easy to do business anywhere. The company aims to build the future infrastructure of commerce. It envisions that its customers will meet, work and live at Alibaba, and that it will be a good company that lasts for 102 years.
More from Alibaba Group