Published 07-06-23
Submitted by U.S. Bank
Originally published on U.S. Bank company blog
What do Girls Garage, a design and construction school for youth; La Cocina, a kitchen incubator for food entrepreneurs; the SF LGBT Center, which supports the LGBTQ community, have in common? These Bay Area nonprofits recently received a boost in funding thanks to the U.S. Bank Legends of Possible team member recognition program for top performers.
In May, more than 800 U.S. Bank team members from across the country gathered in San Francisco to celebrate being named a U.S. Bank Legend, an annual recognition for company employees that go above and beyond. As part of the celebratory trip, recipients were invited to select a local nonprofit for a donation to be made on their behalf. The result was a combined $100,000 donation to these nonprofits.
Project Analyst Christine Bailey, one of this year's Legends recipients, selected Girls Garage to receive a donation on her behalf. Bailey chose this organization because she supports a nonprofit in Charlotte, North Carolina, with a similar mission.
"I know there was a lot that went into creating a very special experience for us at Legends. When I saw that we could select a local nonprofit for a donation to be made on our behalf, it was a great moment to pause and really be appreciative that we work for company that takes the time to give back to the communities around us," Bailey said.
You can read more about the nonprofits that benefited from donations on behalf of the U.S. Bank Legends of Possible program below.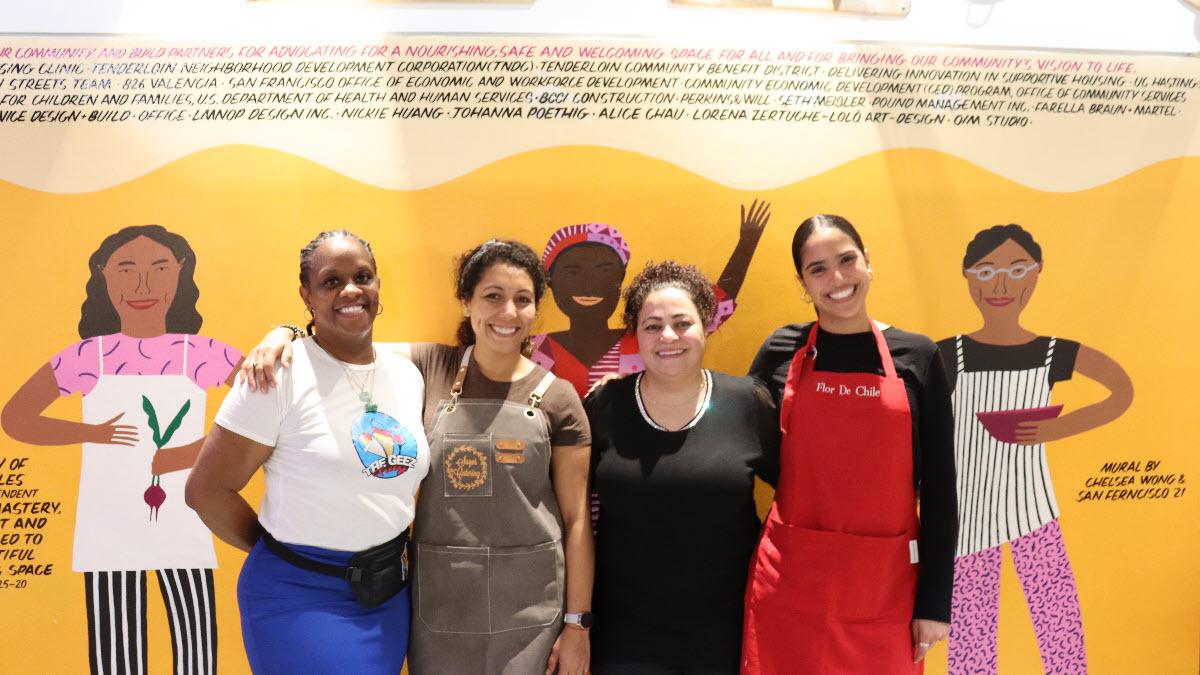 Empowering female immigrant food entrepreneurs in San Francisco 
In San Francisco, kitchen incubator La Cocina has helped more than 130 women of color and immigrants launch food businesses by providing affordable commercial kitchen space, industry-specific technical assistance, and access to market opportunities to talented entrepreneurs.
La Cocina recently launched the first women-led food hall in the U.S. with the opening of La Cocina Municipal Marketplace, which currently features seven food businesses led by La Cocina participants. The marketplace hosts pop-up dinners featuring current chef cohorts and community events like trivia night, serving as a bright spot in the heart of the Tenderloin neighborhood.
The grant provided by U.S. Bank will support La Cocina's general operations. In the last three years, U.S. Bank has provided more than $100,000 in grant funding to La Cocina.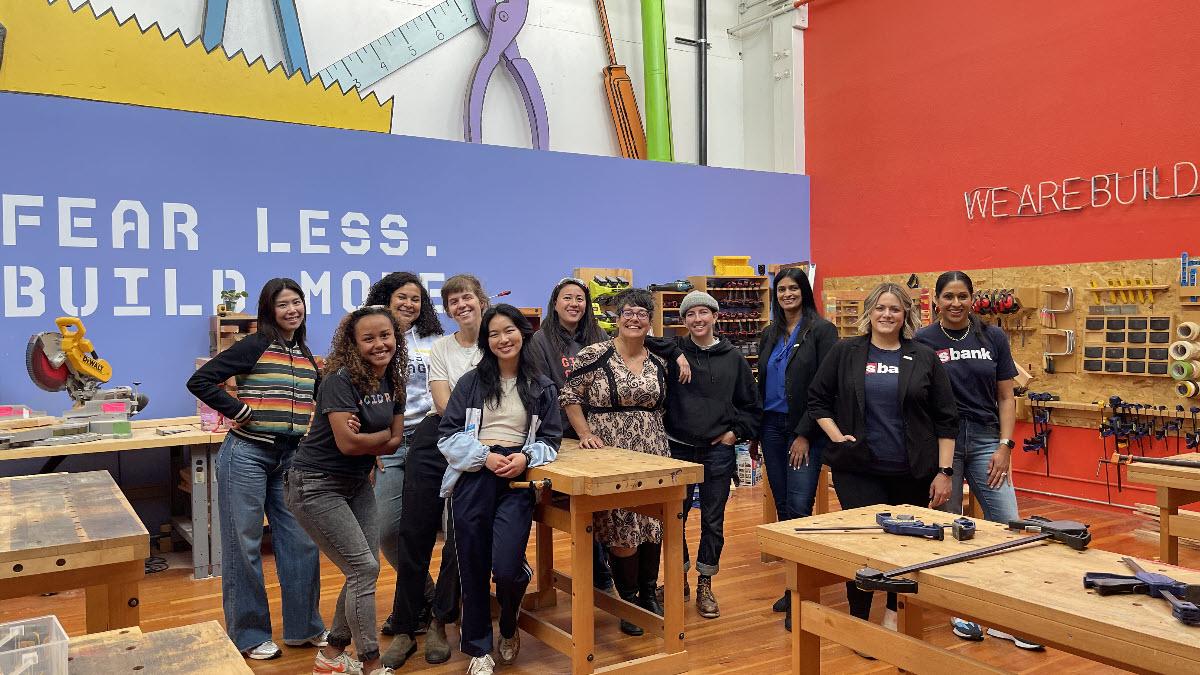 Creating design and construction opportunities for girls and gender-expansive youth 
In a workshop in Berkeley, California, community members ages 9-18 have access to free and low-cost programs in carpentry, welding, architecture, engineering and activist art. Girls Garage is the first-ever design and building workshop for female, nonbinary, and gender-expansive youth in the United States, serving 185 students each year. To date, participants have built 183 projects ranging from furniture for a domestic abuse shelter to a greenhouse for a community garden and fruit stand for an organization serving refugee families.
Funding provided by U.S. Bank will support general operations at Girls Garage. In addition, U.S. Bank has committed $300,000 over the next three years to Girls Garage.
Supporting LGBTQ communities and allies in San Francisco 
The SF LGBT Center supports the needs of the LGBTQ community and allies through robust programming, including employment services, small business services, financial services, youth services, community programs, and arts and culture events. Many of these programs are made possible by a strong network of volunteers.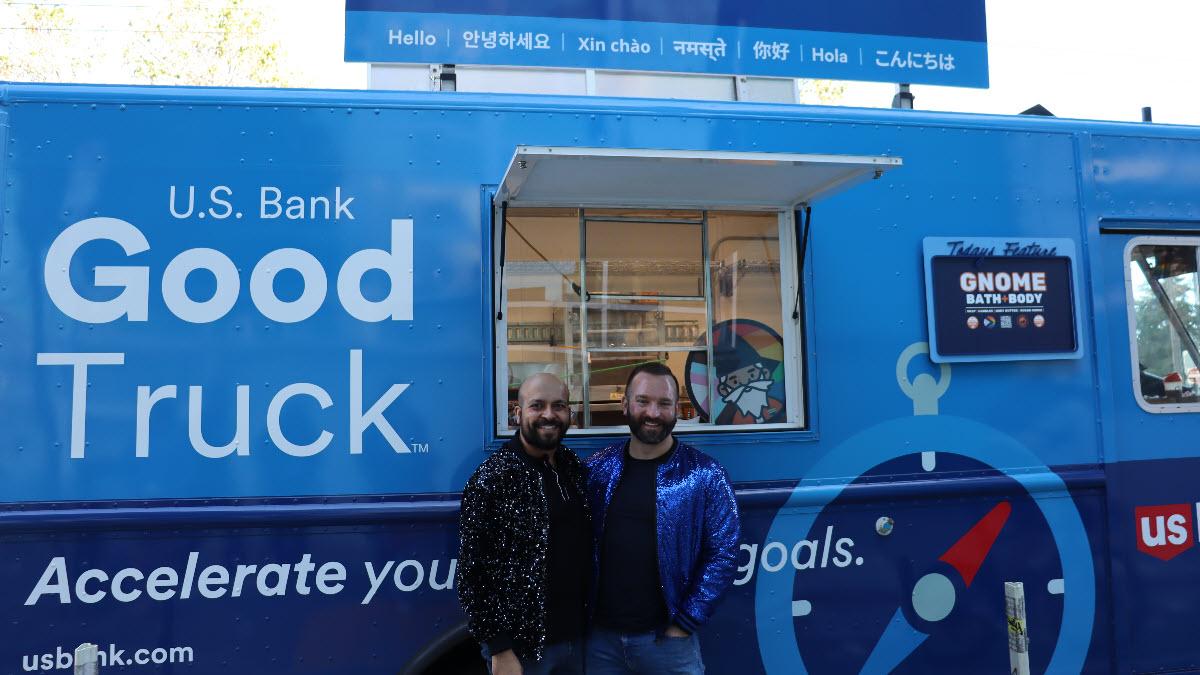 During a recent Pride month event at the center, the U.S. Bank Good Truck supported LGBT-owned small business Gnome Bath & Body by providing free soap samples from the truck to event attendees.
The latest grant from U.S. Bank will support general operations at the center. In addition, U.S. Bank provides regular volunteers for center programs and various sponsorship and grant funding throughout the year.
To learn more about U.S. Bank at work in the community, visit usbank.com/community.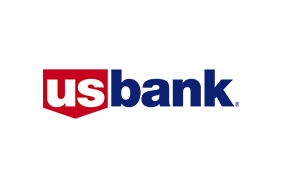 U.S. Bank
U.S. Bank
About U.S. Bank
U.S. Bancorp, with approximately 70,000 employees and $601 billion in assets as of September 30, 2022, is the parent company of U.S. Bank National Association. The Minneapolis-based company serves millions of customers locally, nationally and globally through a diversified mix of businesses: Consumer and Business Banking; Payment Services; Corporate & Commercial Banking; and Wealth Management and Investment Services. The company has been recognized for its approach to digital innovation, social responsibility, and customer service, including being named one of the 2022 World's Most Ethical Companies and Fortune's most admired superregional bank. Learn more at usbank.com/about.
More from U.S. Bank