Published 07-06-23
Submitted by Paramount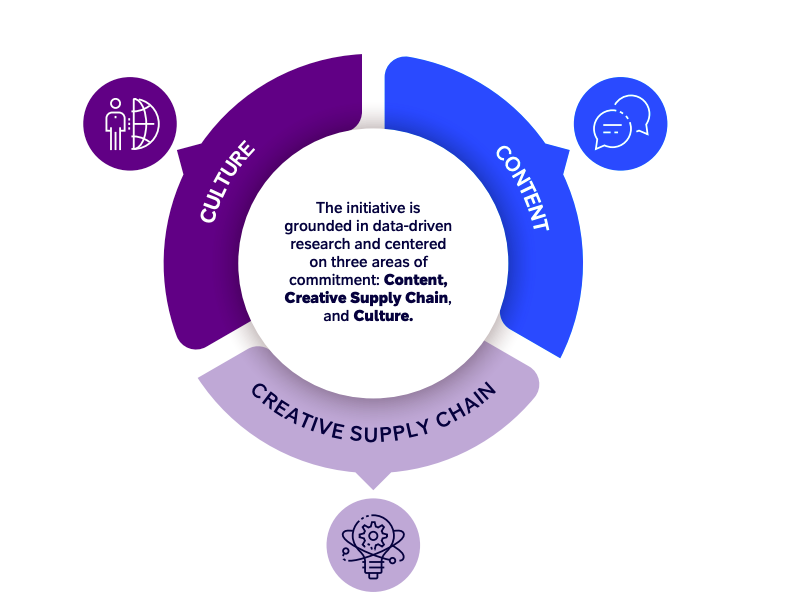 Originally published in Paramount's 2021-2022 Environmental, Social, and Governance Report
Content for Change, first launched by BET and then rolled out company-wide, is an initiative to use the power of storytelling to transform how we see ourselves and one another, and to counteract the bias, stereotypes, and hate in our society.
In 2021, we extended Content for Change to more of our programming, developed new lines of research, and transformed how we measure success. The initiative is grounded in data-driven research and centered on three areas of commitment: Content, Creative Supply Chain, and Culture.
To tell stories that are true to the experiences of underrepresented viewers, and to change the ways that they've been represented in film and television, we are looking at how some of these stories have traditionally been told and using research as an important tool for change.
Paramount commissioned a study called Reflecting Me: Global Representation on Screen to explore how consumers around the world feel about how people like them are depicted in TV shows and movies. Seventy-nine percent surveyed globally, and nearly 90% of Black people surveyed, agreed that more on-screen diversity should be a priority. That insight isn't limited to just what's on screen: 83% of respondents said content creators should also commit to improving diversity off-screen, as well. These findings support our continued focus on improving diverse representation and engagement both in front of and behind the camera.
To further our research, BET has partnered with the Stanford SPARK Lab. Applying artificial intelligence and natural-language processing, the goal is to go below the surface to understand the ways that people of color have historically been represented on television, and how those representations can be improved.
Another area where we've focused on representation is the full continuum of mental health experiences. Historically, stories around mental health have focused on mental health conditions and crisis and at times deepened the stigma around mental health challenges. So, MTV Studios partnered with the University of Southern California's Annenberg Inclusion Initiative to study the ways characters with mental health struggles have been portrayed across 29 shows in the Paramount portfolio.
In order to expand the representation of mental health storylines within entertainment media, MTV Entertainment (MTVE) led the creation of the Mental Health Media Guide, a resource developed in collaboration with coalition of leading mental health experts and entertainment industry peers that offers best practices for mental health storylines. It has been used on top-rated shows such as Catfish, Floribama Shore, Siesta Key, Cartel Crew, Teen Mom OG, and Love and Hip Hop Atlanta. The approach we've been able to develop from our research has spread organically to the way our other brands tell those stories.
At the same time, more of our brands are using research to tell richer stories about underrepresented constituencies. This includes our expanded partnership with the Annenberg Inclusion Initiative to analyze over 60 existing series across the Paramount portfolio to better understand how characters have traditionally appeared depending on their gender, age, LGBTQ+ identification, disability status, race, and ethnicity.
For example, that analysis showed there were nearly 20% more Black and underrepresented main cast members than U.S. census totals. In addition, our research found that when there is more representation behind the camera, it is reflected on screen. According to the Annenberg analysis, Paramount shows with diverse creators had nearly three times more diverse main characters than shows with white creators.
Taken together, we hope this information will not only help us to identify existing blind spots, but also to tell richer stories with relatable, diverse characters who are portrayed with freshness and authenticity.
Learn more in in Paramount's 2021-2022 Environmental, Social, and Governance Report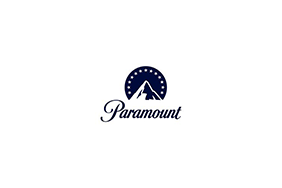 Paramount
Paramount
About Paramount Global
Paramount Global (NASDAQ: PARA, PARAA) is a leading global media and entertainment company that creates premium content and experiences for audiences worldwide. Driven by iconic studios, networks and streaming services, its portfolio of consumer brands includes CBS, Showtime Networks, Paramount Pictures, Nickelodeon, MTV, Comedy Central, BET, Paramount+, Pluto TV and Simon & Schuster, among others. The company delivers the largest share of the U.S. television audience and boasts one of the industry's most important and extensive libraries of TV and film titles. In addition to offering innovative streaming services and digital video products, Paramount Global provides powerful capabilities in production, distribution and advertising solutions.
More from Paramount