Published 07-06-23
Submitted by Enbridge Inc.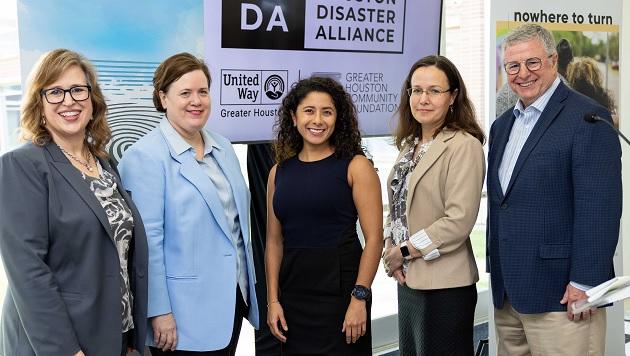 Houstonians have a giving nature.
And they've had plenty of chances to show their generosity over the years.
Since 2001, the Houston region has been hit with 16 federally declared disasters, from Tropical Storm Allison to Hurricane Harvey to the terrible Winter Storm Uri of February 2021.
At Enbridge, safety is not just a core value—it's the very foundation of our business—and we see preparedness as an essential component of safety.
That's why we're supporting today's establishment of the Greater Houston Disaster Alliance by the United Way of Greater Houston and the Greater Houston Community Foundation. The alliance will work to strengthen year-round overall disaster preparedness, ensuring that the greater Houston region has the social service network and systems in place to respond rapidly, equitably and effectively in times of disaster.
As part of our support, Enbridge is donating $250,000 per year for three years to the Disaster Alliance, as is fellow energy company Phillips 66—for a combined investment of $1.5 million.
A news conference was held today by both non-profits, Houston Mayor Sylvester Turner and Harris County Judge Lina Hidalgo, and representatives of Enbridge and Phillips 66 to make the announcement.
"It's only a matter of time before the Houston region will be impacted again and the Greater Houston Disaster Alliance gives us the opportunity to take a more proactive and effective approach to disaster recovery and resiliency," says Stephen Maislin, the GHCF's president and CEO. "Having the generous support of Enbridge and Phillips 66 is extremely meaningful and we are grateful to them for prioritizing the safety and well-being of our community."
The initial investment by Enbridge and Phillips 66 will allow the Disaster Alliance to:
Strengthen its community-wide philanthropic response in the aftermath of a disaster, and distribute funds raised.
Create disaster recovery partnerships with other nonprofits to accelerate disaster relief.
Promote continuous learning and preparedness among disaster recovery partners.
Establish a council of public-private leaders to align disaster resiliency.
Pursue seed funding for ongoing innovation.
The GHCF and UWGH first formalized their partnership two years ago, after raising and deploying $34.7 million in philanthropic support in response to the COVID-19 pandemic and Winter Storm Uzi, thanks to a network of hundreds of individuals, local foundations and businesses.
"With every disaster, we see that families and individuals who were already struggling to afford the basic necessities are disproportionately impacted when crisis strikes," says Amanda McMillian, the UWGH's President and CEO. "Recognizing the economic peril that many in our community face when disaster strikes compels us to develop the most effective and equitable social service response that we can now. That is why the work of the Greater Houston Disaster Alliance is so important."
Notes Enbridge President and CEO Greg Ebel: "Enbridge is keen about safety and being prepared for events that may occur is a critical part of that. The Disaster Alliance gives hard-working Houstonians the tools and resources to navigate future natural disasters and their long-term impact. The partnership builds relationships and systems to improve resiliency, response, and recovery in our region. This is vitally important work that we are proud to support."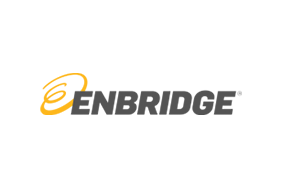 Enbridge Inc.
Enbridge Inc.
About Enbridge
At Enbridge, our name spells out our mission: a bridge to a sustainable energy future. That bridge safely connects millions of people around the world to the energy they rely on every day, fueling quality of life. Whether it's natural gas, oil or renewable power, the energy we deliver through networks spanning North America and our growing European offshore wind portfolio helps to heat homes, feed families, fuel vehicles and power industry. We're investing in modern energy infrastructure to sustain access to secure, affordable energy. We're also building on two decades of experience in renewable energy to advance new low-carbon energy technologies including hydrogen, renewable natural gas and carbon capture and storage. We're committed to reducing the carbon footprint of the energy we deliver, and to achieving net zero greenhouse gas emissions by 2050.
Headquartered in Calgary, Alberta, Enbridge's common shares trade under the symbol ENB on the Toronto (TSX) and New York (NYSE) stock exchanges. To learn more, visit us at Enbridge.com
More from Enbridge Inc.