Published 07-03-23
Submitted by The Clorox Company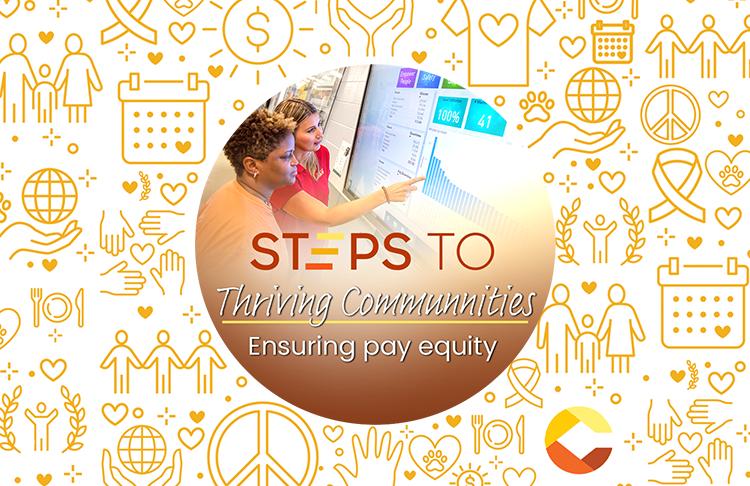 Clorox's environmental, social and governance goals are integrated into our IGNITE strategy because we believe they drive growth and create positive value for our brands, people and communities. We've focused on where we can make the biggest impact — Clean World, Healthy Lives and Thriving Communities — and have 20 public-facing ESG goals in these areas.
In this installment of our "Steps to … " series, we're reflecting on work being done to help move the needle toward gender equality. We spoke with Laura Baruch, our vice president of Total Rewards, about our commitment to pay equity and transparency in our ongoing journey to build a culture of trust.
A lot of companies are talking about pay equity these days, but why is it so important to Clorox?
Working to achieve pay equity is one of the ways we live our values. It's not only the right thing to do, but it's foundational to our IDEA strategy (inclusion, diversity, equity and allyship) to create a fair and equitable workplace for all our teammates. We feel strongly about our commitment to paying people equitably for the value they to bring to Clorox, which is why it's one of our public ESG goals under Clorox's IGNITE strategy.
What are some of the factors that cause pay inconsistencies in a workplace?
With today's dynamic workforce, it can be difficult to pinpoint the root cause of a pay inconsistency. Systemic social norms can lead to pay inequities as can certain compensation policies. Additionally, when people join or leave a company; change jobs, business units or functions; or even move to a new location it may lead to differences in how people are paid based on market conditions at the time. That's why Clorox is committed to identifying and addressing pay inconsistencies we find on a yearly basis and to continuously improve our compensation practices and processes to be fair, equitable and transparent.
How does the company work to ensure its pay practices are truly fair across its workforce?
We conduct robust pay equity analyses annually in addition to ongoing monitoring throughout the year. The analysis helps ensure that the factors we use to determine compensation (such as job, grade level, location, tenure and experience) are consistently applied to all teammates. When inconsistencies are found, we adjust our teammates' pay and transparently communicate with our teammates about the adjustments.
By partnering with external pay equity experts to conduct our analyses, our methodology is externally reviewed, and we stay up to speed on compensation best practices to improve our processes and policies. Additionally, we take steps to equip our people managers and leaders with a deeper understanding of our compensation philosophy (e.g., what equitable pay is and why it's important) as well as the skills to lead inclusively and effectively communicate about compensation with their teams.
How has Clorox continued to build or improve upon this work?
Our culture reflects our commitment to equity and transparency, with policies and practices to match, such as sharing our full pay ranges internally for more than 10 years. As we continue to invest in this work in alignment with our IDEA strategy, we have taken steps to be even more transparent about our compensation principles and practices and ensure our teammates understand why they are paid what they are paid. For example, given the recent research and emerging legislation on pay transparency, it was a logical next step to publicly post our full pay ranges for all of our U.S. job applicants, regardless of location (exceeding the patchwork of legislative requirements across the country). We felt this was an important step to drive equitable compensation for all, instill trust with future teammates and live by our values.
What advice would you give other businesses that are just beginning their pay equity journeys?
Our commitment to and achievement of pay equity is one of the many reasons so many of my teammates and I are proud to work at Clorox. Here are a few tips to keep in mind when starting this journey:
Successfully setting and achieving this goal requires advocacy at the leadership level across your entire organization. I'm incredibly proud to work with a CEO who not only celebrates our commitment to equitable professional opportunity but also challenges others to embrace values-driven business practices to empower their workforce.
This transformational work should not happen in a vacuum. Explore partnerships with external partners with pay equity expertise to better understand the best practices in methodology, remediation and execution. Seeking insight from beyond the walls of your organization will help you develop a plan for rolling out changes transparently and effectively.
Pay equity isn't a one-time, isolated activity. Even after achieving pay equity (a huge milestone), maintaining it requires ongoing efforts to keep up with the needs of today's dynamic workforce. You should also be prepared to partner with colleagues to review key talent processes such as performance assessments, promotional processes and succession planning to ensure an equitable workplace for all.
Our ESG commitment is driven by our purpose to champion people to be well and thrive every single day. Learn more about our ESG goals here. Want to make a positive impact on the world? Learn about Clorox careers here.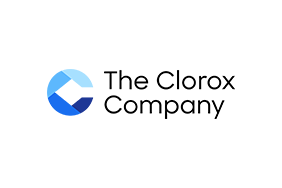 The Clorox Company
The Clorox Company
The Clorox Company has long been committed to purpose-driven growth. We believe our purpose is clear: to champion people to be well and thrive every single day.
Our allegiance to this shared aspiration guides and inspires our company to act with swiftness and confidence toward a more socially and environmentally sustainable future. With an ambition to mobilize all of our people and brands, we strive to act as a force for positive, lasting change in three key areas: 
Healthy lives: Improving people's health and well-being.
Clean world: Taking climate action and reducing plastic and other waste.
Thriving communities: Investing in our people and communities to contribute to a more equitable world.
More from The Clorox Company