Published 07-03-23
Submitted by FedEx Corporation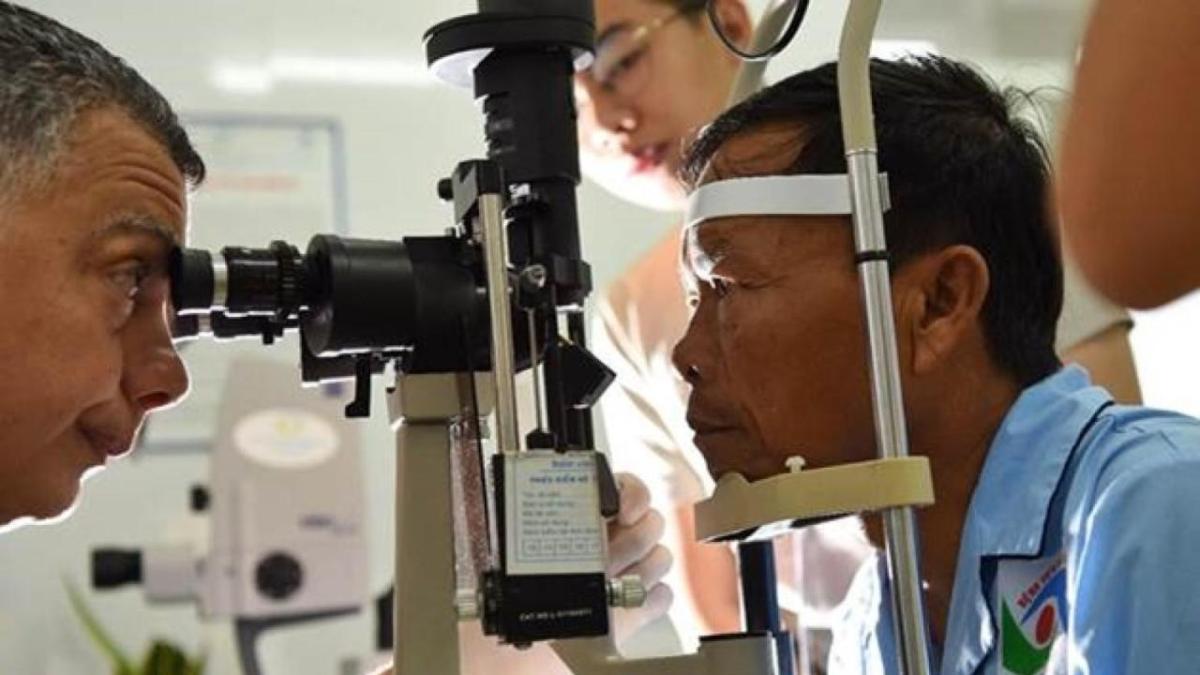 On Monday, May 8th, in Can Tho, Vietnam, Orbis International, with generous support from FedEx, launched its first surgical program since 2020 on board the Flying Eye Hospital –a fully accredited ophthalmic teaching hospital on board a plane. For three weeks, Orbis's clinical staff and Volunteer Faculty (medical experts) provided in-person, hands-on training to 50 eye care professionals, including ophthalmologists, nurses, biomedical engineers, and anaesthesiologists from the Can Tho region to build skills to treat the leading causes of blindness and visual impairment in their own communities.
This marked the 12th time the Flying Eye Hospital has held a training project in Vietnam, including one virtual project on Cybersight, Orbis's telemedicine platform. During this project, participants developed their skills through a combination of simulation and hands-on training, as well as customized virtual learning courses before the plane arrived in Vietnam. Training activities took place on the Flying Eye Hospital which was parked at the Can Tho International Airport, and at two partner hospitals, Can Tho Maxillo Dental and Eye Hospital and Can Tho Children Hospital.
The first week of the project was dedicated to simulation training, which allows participants to grow their confidence in a training environment before moving on to surgeries. The last two weeks of the project focused on surgical training, where participants received hands-on, real-life experience with world-class professionals at their sides.
Surgical training focused on treating the leading causes of blindness and vision impairment for children and adults in Vietnam. Participants were trained in pediatric cataracts, oculoplastics and strabismus as well as treating adults for glaucoma and medical retina. This project complemented Orbis's ongoing programs throughout the country and furthered Orbis Vietnam's ultimate goal: to fill the gaps and address the needs of local health personnel and contribute to the National Blindness Prevention Strategy, which was approved by the Prime Minister in 2016.
"We are so grateful to FedEx for not only sponsoring this program in Vietnam but also standing side by side with us for more than 30 years in the fight against avoidable vision loss around the world," said Ngoc Pham, Country Director of Orbis Vietnam. "FedEx has played an indispensable role in helping Orbis achieve its mission, including donating the current MD-10 aircraft that serves as the third-generation Flying Eye Hospital."
FedEx has supported Orbis in its mission for over than three decades and through more than US $22 million in donations and in-kind shipping. In 2021, FedEx announced its renewed commitment to Orbis's sight-saving mission with a US $3.5 million donation to help provide financial, logistical, and operational support to the organization and its Flying Eye Hospital over the following five years. In addition to providing aircraft parts, maintenance, and pilot training, the FedEx-donated MD-10 is flown by FedEx pilots who volunteer their time to navigate the plane around the world on Orbis projects. The sponsorship of this project in Vietnam was part of the FedEx Cares 50 by 50 campaign to positively impact 50 million people around the world by the company's 50th birthday this year.
"FedEx is proud to play a role in the global fight against avoidable blindness. As we celebrate our 50th birthday this year, FedEx has been positively impacting lives and creating a Better World through connecting people to more possibilities. We are committed to using our resources and our network to help address the social and economic needs of those in need in our local communities." said Ee-Hui Tan, Managing Director, FedEx Express Vietnam and Cambodia.
Orbis is grateful for its partnership with Airports Corporation of Vietnam (ACV) and Can Tho International Airport for their support. ACV generously provided a secure location for the Flying Eye Hospital for the duration of the three-week project, a critical component to safely treat patients and train eye care teams.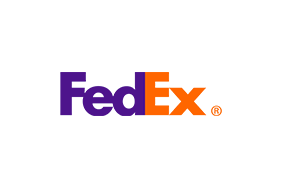 FedEx Corporation
FedEx Corporation
FedEx Corp. (NYSE: FDX) provides customers and businesses worldwide with a broad portfolio of transportation, e-commerce and business services. With annual revenue of nearly $90 billion, the company offers integrated business solutions through operating companies competing collectively, operating collaboratively and innovating digitally as one FedEx. Consistently ranked among the world's most admired and trusted employers, FedEx inspires its more than 500,000 employees to remain focused on safety, the highest ethical and professional standards and the needs of their customers and communities. FedEx is committed to connecting people and possibilities around the world responsibly and resourcefully, with a goal to achieve carbon-neutral operations by 2040. To learn more, please visit fedex.com/about.
More from FedEx Corporation